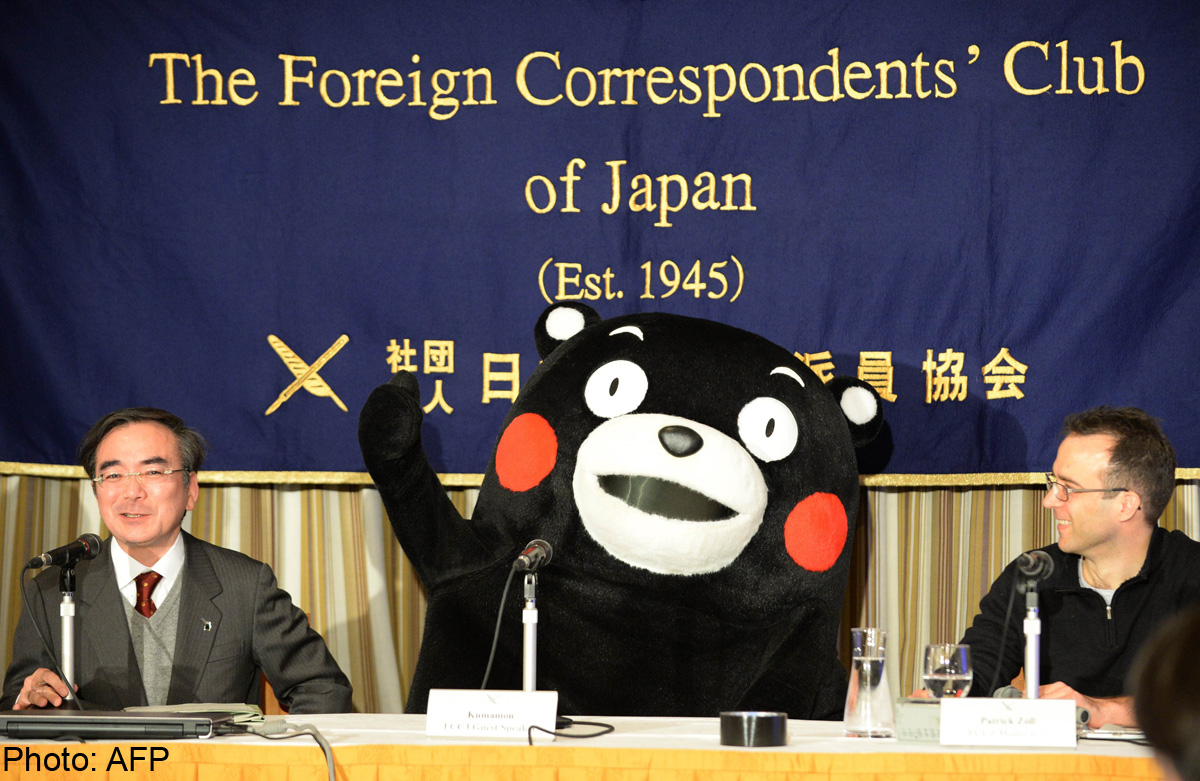 TOKYO - A life-size bear mascot with red cheeks and no voice held a press conference in Tokyo on Friday, the latest public relations coup for the rural Japanese region he represents.
"Kumamon", whose name means "Bear-person" in the dialect of Kumamoto, southern Japan, answered questions from among the ranks of international journalists, as the domestic media looked on.
Since debuting in 2010 to mark a new bullet train service, the red-cheeked bear with a giant head and short limbs has decorated literally everything from bread to cars.
The Bank of Japan has estimated that Kumamon-related products created an economic impact worth whopping 123.2 billion yen ($1.2 billion) in the past two years alone.
The bear, of course, does not talk, so the dozen-or-so reporters were reduced to posing their questions through an intermediary - an employee of Kumamoto prefecture - including which country he would most like to visit.
Ever the diplomat, the bear apparently told his interpreter: "As an employee of a local government, it would be improper to select one country."
Kumamon is no stranger to publicity and regularly graces Japanese newspapers, with one feted appearance on the front page of the redoubtable Wall Street Journal.
He also appeared at Harvard University with Kumamoto Governor Ikuo Kabashima who was giving a lecture at his alma mater.