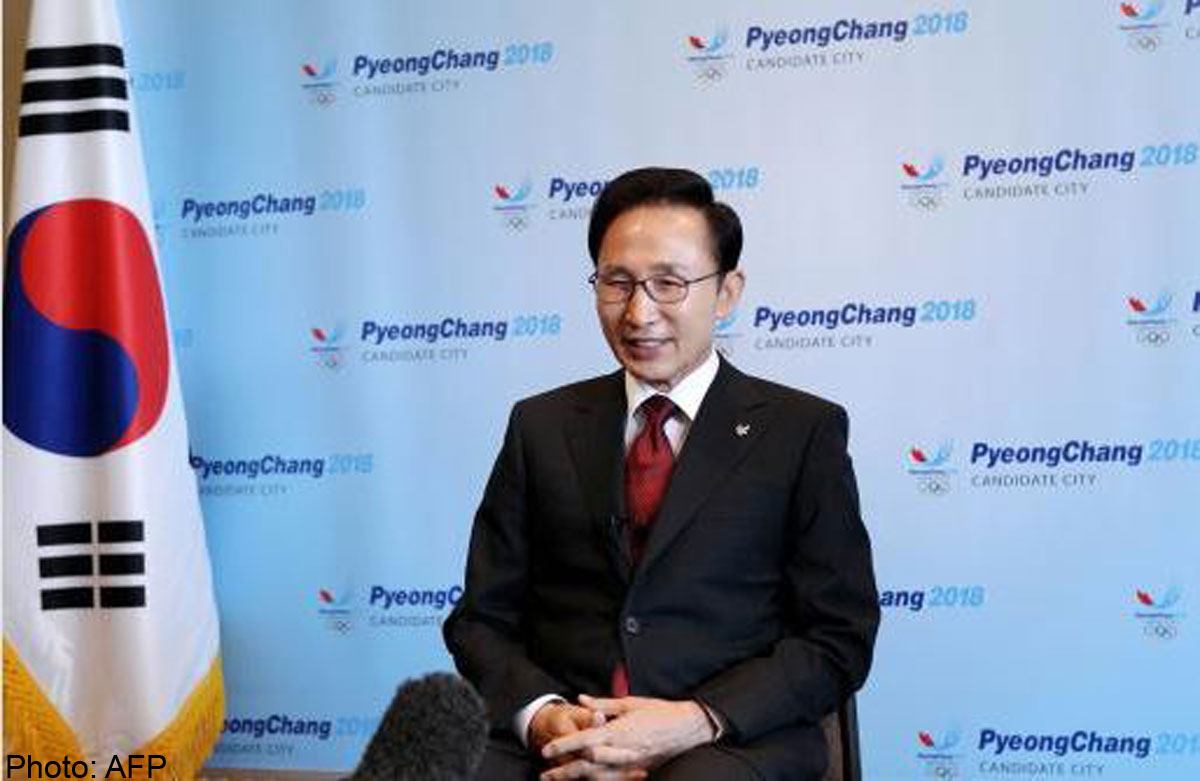 SEOUL - North Korea demanded an "absurd" $10 billion (S$13.5 billion) payoff and close to a million tonnes in food aid in 2009 in return for a hoped-for summit with Seoul, then-South Korean president Lee Myung-Bak said in a soon-to-be-published memoir.
Lee also revealed that the two Koreas kept up negotiations for a possible summit even after Seoul effectively froze relations in 2010 following the sinking of a South Korean naval vessel.
Lee's 800-page memoir of his 2008-12 term in the Blue House is titled "President's Time" and will be published next week, although excerpts were leaked to the press Thursday.
The two Koreas held an historic summit in 2000 and again in 2007, and Lee said it started exploring the possibility of a third when it sent a high-powered delegation to the funeral of former South Korean president Kim Dae-Jung in August, 2009.
Confidential negotiations then took place in Singapore and in Kaesong, just over the border in North Korea.
"North Korea demanded $10 billion dollars to fund the establishment of a national development bank," Lee wrote in his book.
That was on top of a demand for 100,000 tonnes of corn, 400,000 tonnes of rice, 300,000 tonnes of fertiliser, and asphalt pitch worth US$100 million.
"It was absurd for the North to call for assistance to help sweeten the atmosphere," Lee wrote.
The negotiations took place amid heightened tensions over the North's nuclear weapons programme. Following a long-range missile test in April 2009, Pyongyang carried out its second nuclear test a month later.
Then in March 2010, a South Korean warship, the Cheonan, sank near the border, killing 46 sailors. The South pinned the blame on the North and effectively froze all trade and investment ties.
Nevertheless, in July the same year, Lee said a high-ranking South Korean intelligence official visited the North at the invitation of Pyongyang.
In addition to restating the South's opposition to providing material reward for a summit, the official made it clear that the North "should first apologise" for sinking the naval vessel.
The North responded by demanding half a million tonnes of rice aid and offering to express its sympathy with the Korean people over the loss of life on the Cheonan -- a formulation Lee described as "unacceptable".
The North has always vehemently denied responsibility for the Cheonan incident.