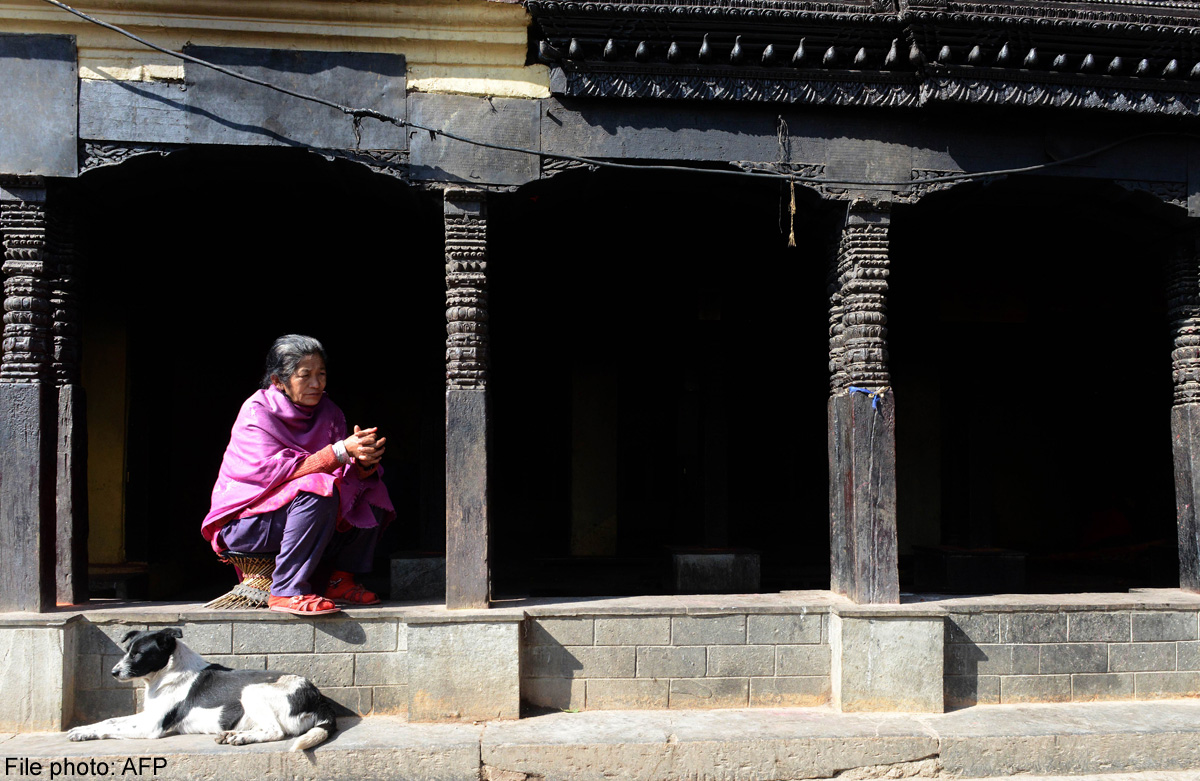 KATHMANDU - Nepalese police clashed Sunday with activists campaigning for the country to be declared a Hindu state, as tensions rose before Thursday's deadline for publication of a post-war constitution.
Thousands of supporters joined a rally organised by the pro-royalist Rastriya Prajatantra Party-Nepal (RPP-N) near Kathmandu's constituent assembly building, where top political leaders were meeting to try to agree on the new constitution.
The draft charter is intended to complete a drawn-out peace process following the 1996-2006 Maoist insurgency. But political leaders cannot agree on what it should say.
"The police stopped and charged at us as soon as we reached the area. Four of our cadres were hurt," RPP-N's Raja Ram Shrestha told AFP.
RPP-N, the fourth largest party in the constituent assembly, wants Nepal to become a Hindu state under the new constitution.
Alternatively it wants a referendum to be held on the 2008 decision to abolish a 240-year-old monarchy and usher in a secular republic.
Deputy superintendent of police, Posh Raj Pokharel, said protesters tried to enter a restricted area near the assembly.
"We cannot allow them into the restricted area," Pokharel told AFP.
Nepal's last king Gyanendra Shah stepped down in June 2008 when parliament voted to abolish the monarchy, after Maoist rebels ended their insurgency and joined politics.
Since then the Himalayan nation has endured prolonged political limbo, with leaders failing to agree on the charter.
Pressure has been building before Thursday's deadline to publish the document, with various groups holding protests and staging strikes.
Police arrested more than 70 people last week for violently enforcing a Maoist-led strike intended to put pressure on the ruling coalition, which is pushing for the constituent assembly to put disputed issues to a vote.
Opposition parties, led by the former rebels, plan to shut down the country Tuesday, and have warned of further strikes if voting goes ahead.
A key sticking point concerns internal borders, with the opposition pushing for new provinces to be created along lines that could favour historically marginalised communities such as the "untouchable" Dalit caste and the Madhesi ethnic minority.
Other parties have attacked this model, calling it too divisive and a threat to national unity.
An estimated 16,000 people died in the "people's war" fought by the Maoists against the state before the rebels signed a peace deal, paving the way for constituent assembly polls two years later.