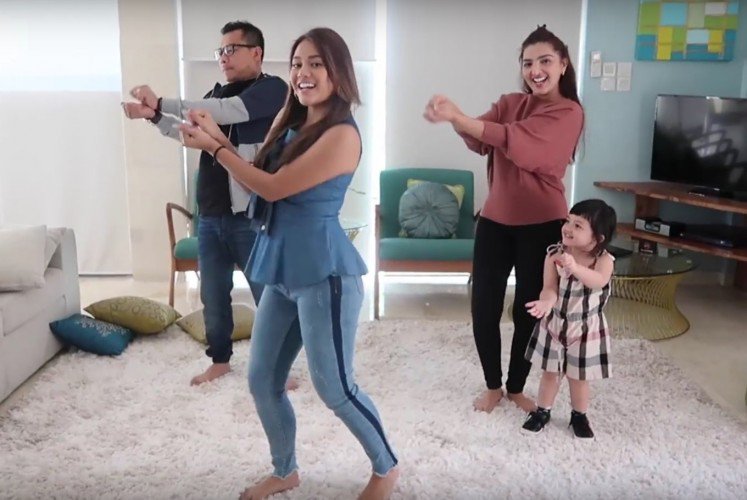 Many Indonesians have uploaded their dancing videos on YouTube for weeks now with the background song Baby Shark and hashtag #BabySharkChallenge.
Local celebrities have also jumped on the Baby Shark dance bandwagon and uploaded videos on their social media channels. Among them were the family of musician Anang Hermansyah and singer Ashanty or more popularly known as Keluarga ASIX, actress Natasha Wilona and singer Syahrini who made a parody.
The Baby Shark song shot into fame for its catchy beat, simple lyrics and fun dance movement that is said to help children develop their fine motor skills. The song mentions the members of a shark family, starting from the baby to the grandparents.
The song was made by Pinkfong, a Los Angeles-based company that develops animated content to provide fun-learning experiences to children worldwide. Aside from Los Angeles, Pinkfong also has offices in China and South Korea.
Pinkfong's Baby Shark success is marked by the 800 million global viewers of their video, and the rise of the hashtag #BabySharkChallenge which helped the brand's YouTube channel's popularity by 300 per cent. Moreover, their Baby Shark app, which is filled with the video and games for children, has been included on the top three the of the most downloaded app for Family (Music & Video) category per Aug. 17 this year.
"We're very glad to see that many [our] Indonesian users who love 'Baby Shark' song from Pinkfong and make it as a digital sensation by creating #BabySharkChallenge," said Ryan Lee, the head of international business development of Pinkfong, in a press release. "[…] We will be creating many entertaining contents that can help children to learn in the most fun way but it also can be enjoyed by a whole family."