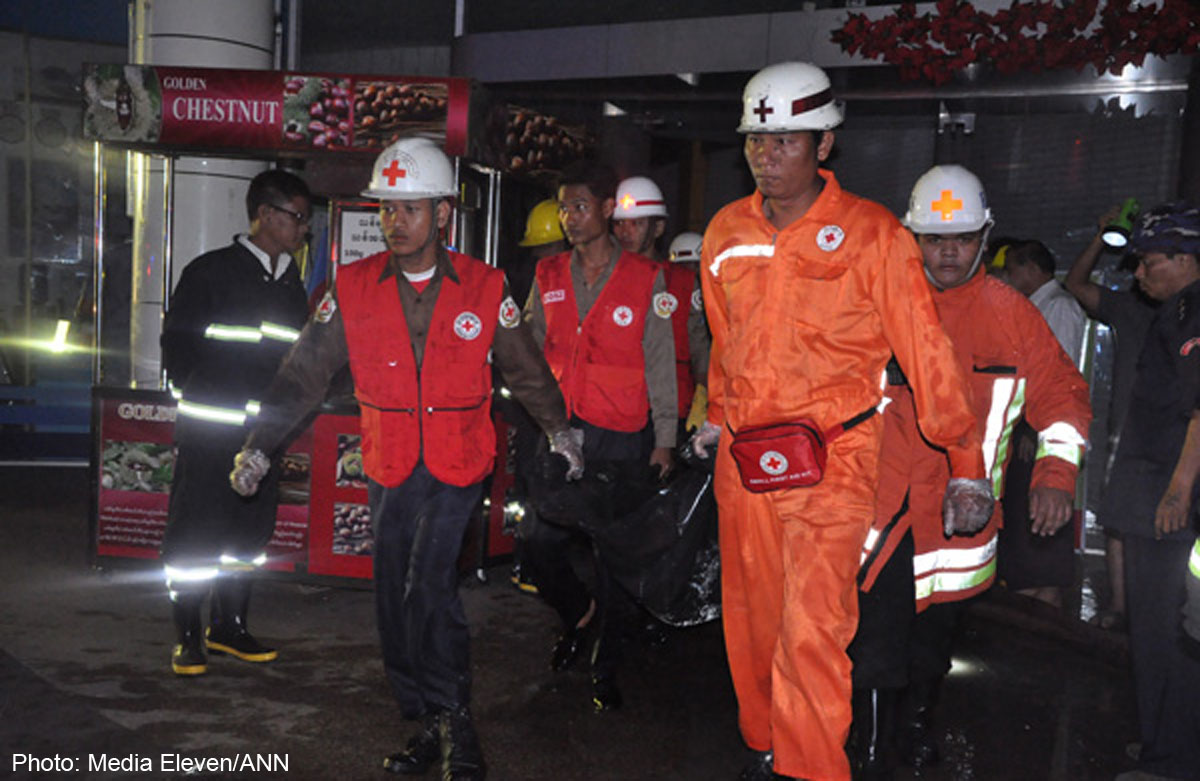 YANGON - Seven people were killed when a fire broke out in the middle of the night on Tuesday at the Venus Garden Spa in Yangon's Mayangon Township.
"A total of 7 people were killed. Two bodies were unrecognisable, but the test revealed that they were women. In fact, their room was enclosed and they died of suffocation from the smoke. The door was also locked so they were trapped. Currently, we are investigating the spa's manager," said Police Lieutenant-Colonel Win Kyi from Yangon's Western District Police Force.
"The fire resulted from the overheating iron when the staff were sleeping. The staff died as a result of over-breathing smoke. There was no automatic system to extinguish fires installed at the spa" said Tin Min, the deputy director of Fire Services Department.
In what can only be described as a nightmare scenario, other employees in shopping centre said that they tried to wake up the staff in the spa and alert them to the fire, but they heard no one. By that time there were flames coming out of the room and they had to flee as the electricity had already been cut.
The case is now under investigations as the spa lacked even the most basic emergency fire equipment and the seven employees appeared to be locked inside, making their escape impossible.
"As the fire grew, the electricity was cut off. When the workers woke up, their room was filled with smoke. They tried to escape in the dark, but the iron door was locked up. In this way, the terrible incidence happened," said Khin Maung Hla, chief officer of Mayangon Police Station.