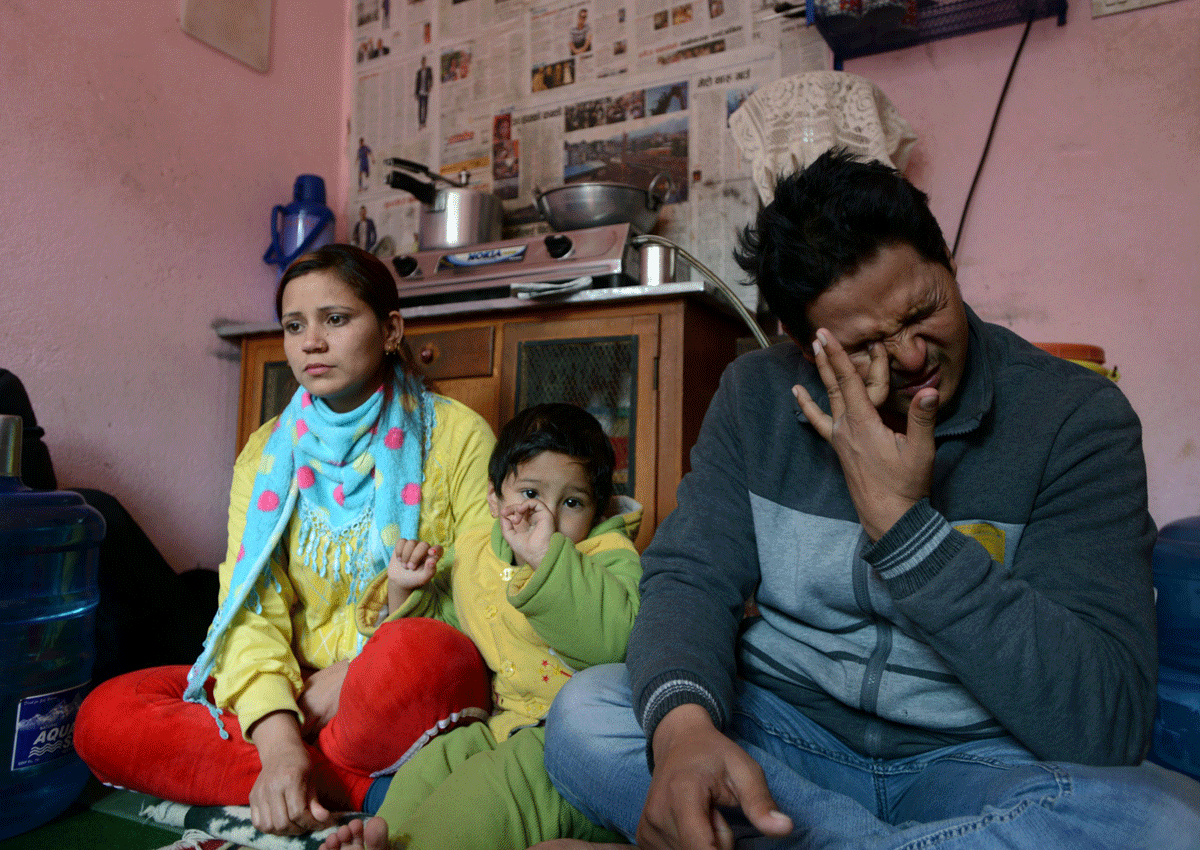 Kathmandu - Wincing with pain every time he walks, Bijay Rai is constantly reminded of his decision to join the Maoist army aged 14, as one of Nepal's thousands of child soldiers.
Rai voluntarily took part in the Maoist's decade-long insurgency, launching attacks on government and army posts, because he believed they were fighting for Nepal's millions of poor and oppressed.
But 20 years since the war began, and almost 10 years after it ended, Rai, unable to hold a job because of the bullet shards embedded in his arms and legs, said he feels betrayed and abandoned by the Maoist leadership.
"They used us when they needed us, but when the war ended they did not look after us," the 27-year-old told AFP, ahead of Saturday's anniversary of the start of the war.
Maoist guerrillas first attacked a police post in western Nepal's Rolpa district on 13 February, 1996, launching a conflict that eventually claimed some 16,000 lives and left hundreds more missing.
Nearly 4,000 children fought alongside the rebels. Many were conscripted by force, while others willingly took up arms, stirred by the idea of a "people's war" that could bring change to the deeply feudal country.
The Maoists laid down their weapons in 2006 after signing a peace agreement, with the UN Mission in Nepal tasked with overseeing their reintegration back into society.
Out of 19,000 Maoists identified, 6,500 were offered a chance to join Nepal's regular army while others could take vocational training or a retirement payment of up to 800,000 rupees (S$16,340).
But child combatants, including Rai, received little in the way of compensation or job opportunities, after UN officials discovered they were underage and disqualified them from the process.
Instead they were discharged with 10,000 rupees and offered therapeutic courses such as cooking and photography that were of little use in a country wracked by poverty.
Khadka Bahadur Ramtel, son of a Dalit or "untouchable" bonded labourer in northwest Nepal, was 11 when he was forced to deliver messages for the rebels. Despite being conscripted, he was soon seduced by their slogans promising equality and progress.
But today Ramtel is among those who feel betrayed by the leaders they fought to protect.
Bonded labour, in which landless farmworkers are passed on from one generation of landlords to the next, remains rife in Nepal, including in Ramtel's village, despite Maoist pledges to wipe it out.
"The Maoists preached a strong ideology that would end the tradition of bonded labour and untouchability, that's why I liked them," the 24-year-old told AFP.
After the Maoists swapped guns for politics, they swept constituent assembly elections held in 2008, campaigning on a platform of social change and lasting peace.
But their success story took a swift wrong turn, with the former rebels coming under fire for abandoning revolutionary ideals and developing a liking for luxury.
Strongest criticism was reserved for Maoist chief Pushpa Kamal Dahal, better known by his nom-de-guerre Prachanda, whose taste for imported whisky and foreign brands prompted scathing articles in the media.
"They adopted the habits of other political parties very quickly," said Aditya Adhikari, author of "The Bullet and the Ballot Box", a history of the country's Maoist struggle.
"They became enamoured of power and started disregarding their social base," Adhikari told AFP.
When successive governments, largely Maoist-led, failed to write a long-delayed new constitution aimed at unifying the fractured country, prompting a second round of elections in 2013, the former guerrillas crashed in the polls, finishing in third place.
But former Maoist premier Baburam Bhattarai defended the rebels, despite quitting their political party in September in anger over details of the constitution that was finally adopted the same month.
Bhattarai said the rebels deserved credit for engineering a political transformation in the country that eventually ended a 240-year-old Hindu monarchy.
The Himalayan nation's new constitution established Nepal as a secular republic, reflecting Maoist ideology, he said.
"We brought about democratic change, gave democratic rights to the dalits, women and others, so that part of our promise was fulfilled," Bhattarai told AFP.
But for former child soldiers like Rai, who returned empty-handed to his village after the conflict ended, the promises were mere rhetoric.
"The Maoists fought for the poor, they fought for people like us who were oppressed, that is why I joined them," he said.
"They said they would liberate us from poverty... but they destroyed our future."