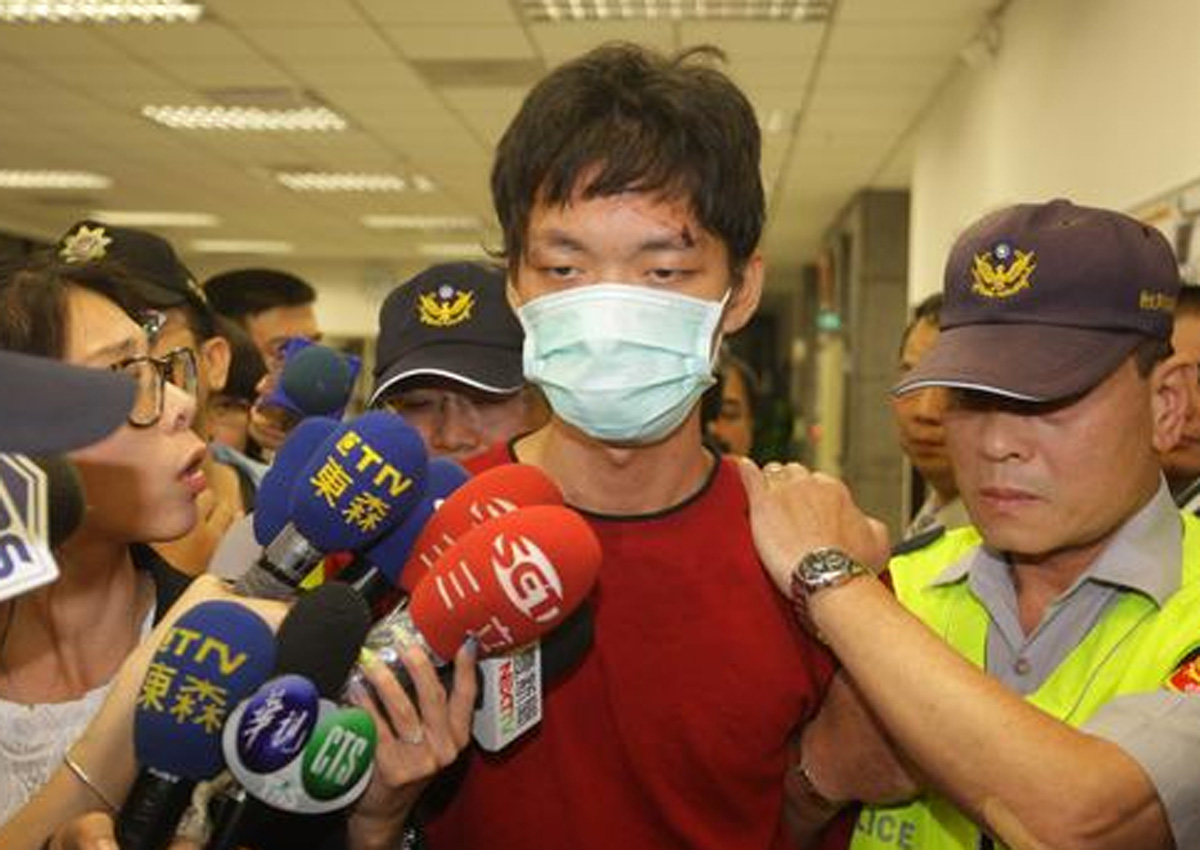 TAIPEI, Taiwan - Cheng Chien, the college student found guilty of the deaths of four people and of injuring 22 on a Taipei Metro train last May, was yesterday told to pay NT$30.91 million (S$1.35 million) by the New Taipei District Court's civil division.
Cheng has not so far apologised to the families of the deceased or the injured, and has expressed no remorse for his actions, the judge stated. Based on a review of the victims' trauma and their transport and medical expenses, the court fined Cheng a total of NT$30.91 million.
Deducting victim compensation fees already paid to the family of a deceased victim surnamed Pan that amount to approximately NT$1.1 million, Cheng needs to pay approximately NT$29.81 million. The fine is subject to appeal.
In terms of civil law, only Pan's family - of the four families left bereaved following the attack - decided to sue. None of the other families demanded compensation, as they believed Cheng did not have the financial means to pay it.
If the parents of Cheng continue to abide by their decision not to be involved in compensation claims, it is unlikely that any of the victims' families will obtain any compensation. Only parents of underage criminals are required to contribute to compensation payments.
Cheng was handed four death sentences in March by the New Taipei District Court and an appeal is currently being heard by the High Court. He was charged following his murder spree after being apprehended at Jiangzicui MRT Station, a station on MRT Line 5, on May 21 last year.