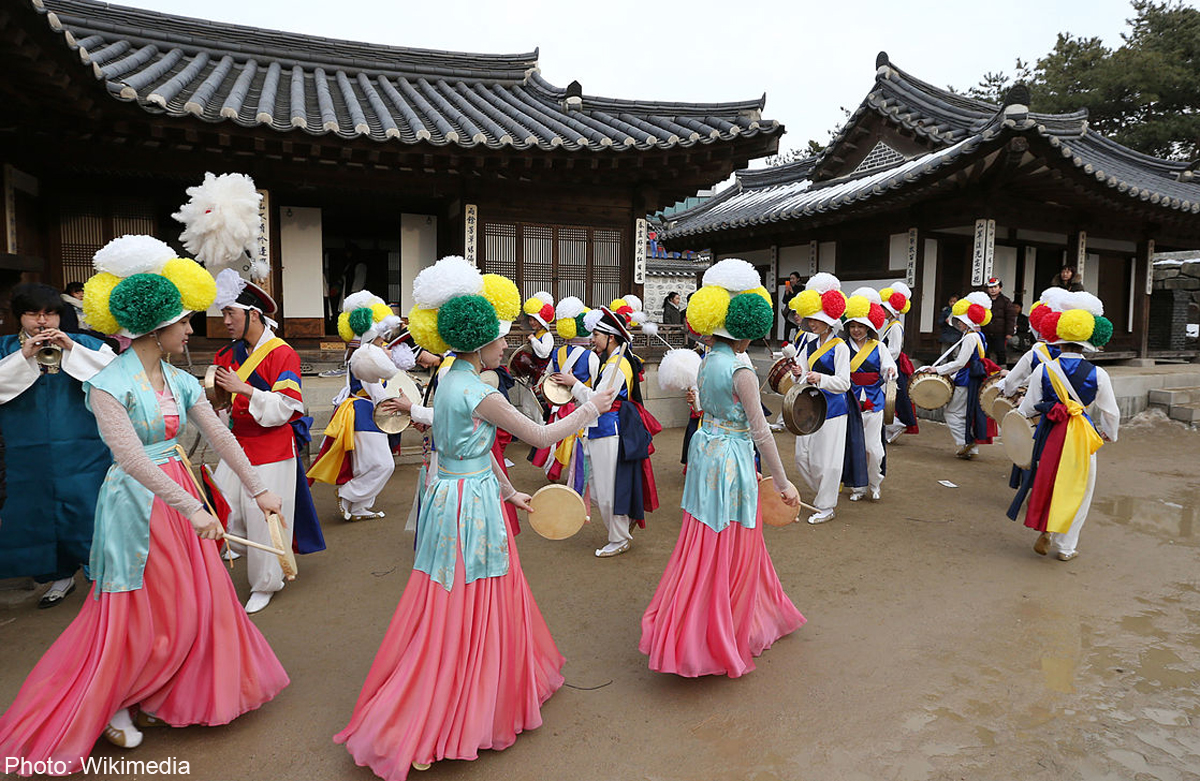 Korean farmers' traditional folk dance and music "nongak" has been recognized by UNESCO as an intangible cultural heritage of humanity, the Korean government said Thursday.
It is Korea's 17th item to be inscribed on the international heritage list, following the addition in December last year of "gimjang," the culture of making and sharing kimchi.
Meeting in Paris, representatives of the UNESCO Intergovernmental Committee for the Safeguarding of the Intangible Cultural Heritage decided to add the Korean folk art to the list, along with several others, including six North Korean variations of "Arirang." "Arirang" is a folk song handed down through generations on the Korean Peninsula. South Korea had its "Arirang" inscribed in 2012.
Nongak was originally performed by farmers in the early 1900s as a way of making agricultural work easier and more enjoyable. It is basically an ensemble music with strong percussion sounds.
In a report on the deliberations, UNESCO said the music is characterized by "independence, openness and creativity and has served to provide a cultural identity to both performers and audiences."
"Nongak played a central role in bringing about a community spirit," Park Sang-mi, a professor at Hanguk University of Foreign Studies and a member of the advisory committee to the Cultural Heritage Administration of Korea, said. "I think the inscription is a recognition of nongak's value, not just as a performing art, but also as a social and cultural medium."
Different regions have different indigenous forms of nongak. There are nearly 30 variations recognized as cultural assets on the levels of central or provincial governments.
South Korea also hopes to inscribe on the UNESCO list a traditional game called "juldarigi," a tug of war game, in 2015 and "haenyeo," free-diving women on Jejudo Island, in 2016.