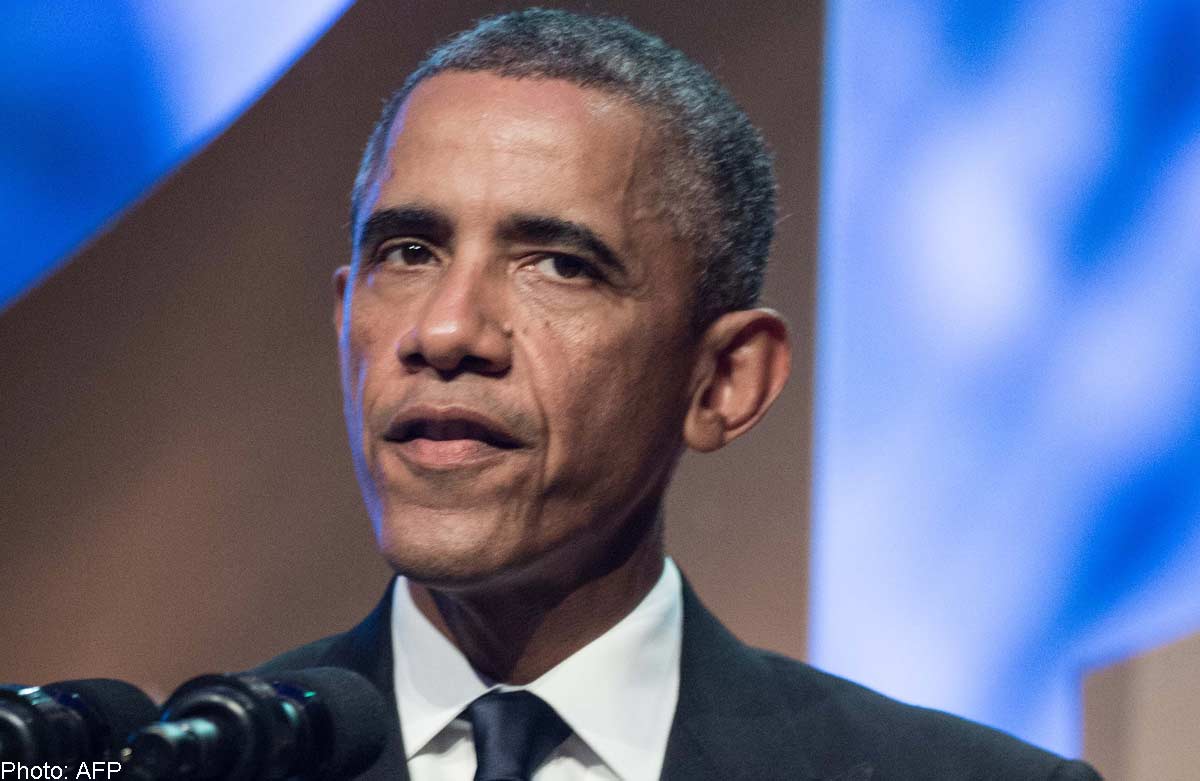 BEIJING - US President Barack Obama named a shady group linked to attacks in China's mainly Muslim far west as he called for cooperation with Beijing on anti-terror efforts in an interview with Chinese state media.
Beijing regularly blames an organisation it calls the East Turkestan Islamic Movement (ETIM) for a series of deadly attacks in its Xinjiang region, home to the Uighur minority.
"Terrorist groups like ETIM should not be allowed to establish a safe haven in ungoverned areas along China's periphery," Obama said in written interview with China's official Xinhua news agency published late Monday.
Violent attacks and clashes in and related to Xinjiang over the past year have claimed more than 200 lives, and China has been keen to link what it calls a domestic fight against terrorists to global anti-militant efforts.
But Beijing has produced little evidence linking the attacks to organised extremist groups, and some analysts doubt that the ETIM exists as a significant force inside the region.
The US, reportedly at Beijing's request, added the group, sometimes also known as the Turkestan Islamic Party, to a list of terrorist organisations in 2004, but has generally said little about it.
Rights groups say that violence in Xinjiang is fuelled by government repression of Uighur religious traditions and culture, and economic discrimination.
Obama added that greater co-operation would depend "on actions China takes at home".
"As nations, we cannot confuse violent extremism with peaceful dissent," he said.
"A failure to treat people equally or respect rule of law or universal rights can sometimes push people into the ranks of terrorist groups.
"Upholding these rights and the rule of law can often be one of the most effective long-term weapons against terrorism," he added.
But he said China and the US could cooperate "in stemming the flow of foreign terrorist fighters and cracking down on terrorist funding networks".
Xinhua said Obama made the remarks in Washington ahead of his first visit to China in five years, where he is attending an Asia Pacific Economic Cooperation (APEC) meeting in Beijing.