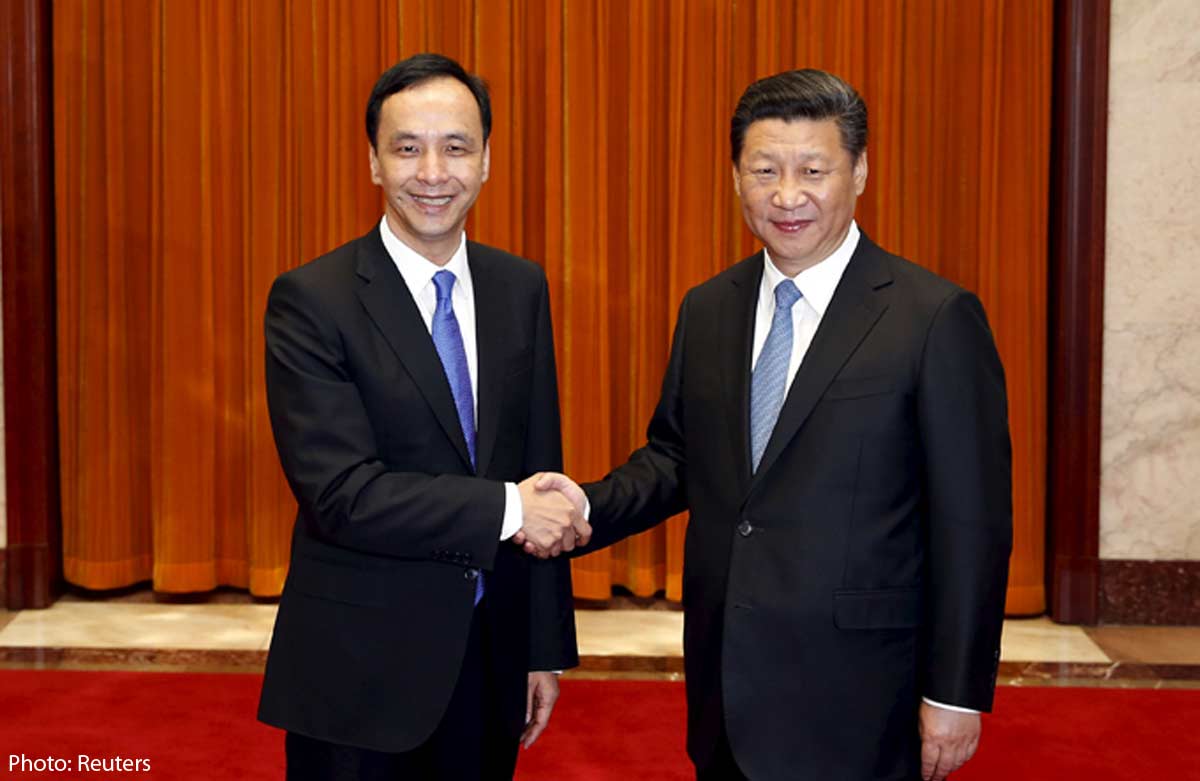 BEIJING - President Xi Jinping, the head of the Communist Party of China, received Eric Chu, the chairman of Taiwan's ruling Nationalist Party, on Monday in Beijing's Great Hall of the People for the highest-level encounter between the two parties since 2009.
According to China's official Xinhua News Agency, Xi told Chu that both sides should discuss future cross-strait relations under the 'one-China' principle, maintaining Beijing's demand for unification.
"Insistence on the 1992 consensus and opposition to Taiwan's independence serve as the political basis for peaceful development in cross-strait relations," said Xi, alluding to an opaque understanding that has guided efforts to improve relations in recent decades but involves different interpretations on each side of "one China".
"There will be no peace if there are efforts to push for one China and one Taiwan," said Xi. He said the two sides can discuss Taiwan's participation in regional economic collaboration schemes "without violating the 'one-China' principle". This includes Taiwan's membership in the Asian Infrastructure Investment Bank, which China is creating as a counterweight to the Asian Development Bank, the International Monetary Fund and the World Bank.
Xi's comments appeared to reinforce Beijing's unwavering territorial claim to Taiwan, which split away in 1949, and were perhaps meant indirectly for Taiwan's main opposition pro-independence Democratic Progressive Party.
Read the full article here.