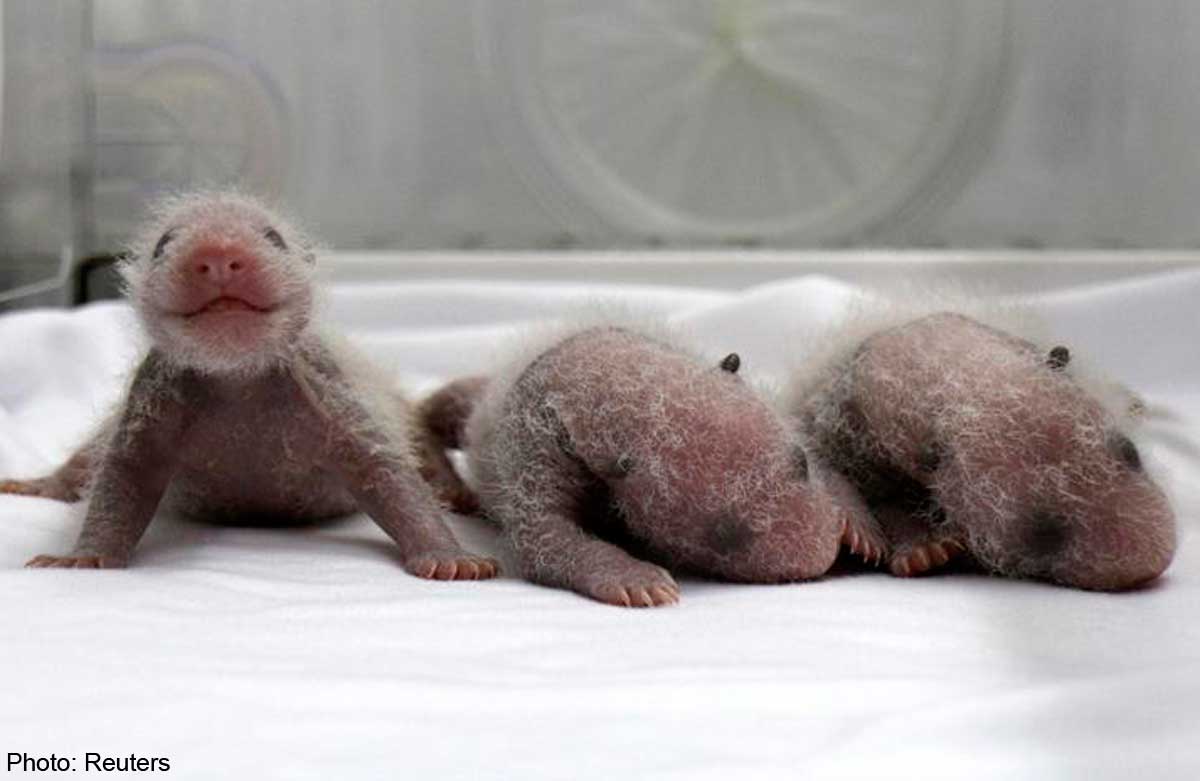 A Chinese zoo has unveiled newborn panda triplets billed as the world's first known surviving trio.
It has been hailed as a "miracle" given the animal's famously low reproductive rate, AFP reported.
The mother panda, named Juxiao, meaning "chrysanthemum smile", delivered the triplets at Guangzhou's Chimelong Safari Park in the early hours of July 29.
A video from the zoo showed Juxiao sitting in the corner of a room as she delivered her cubs and licking them after they were born. By the time it came to her third cub, she was lying on her side out of exhaustion.
Her cubs were initially put into incubators while Juxiao regained her strength but had now been brought back to their mother for nursing and were being attended to by a round-the-clock team of feeders, the zoo said yesterday

This article was first published on August 13, 2014.
Get The New Paper for more stories.