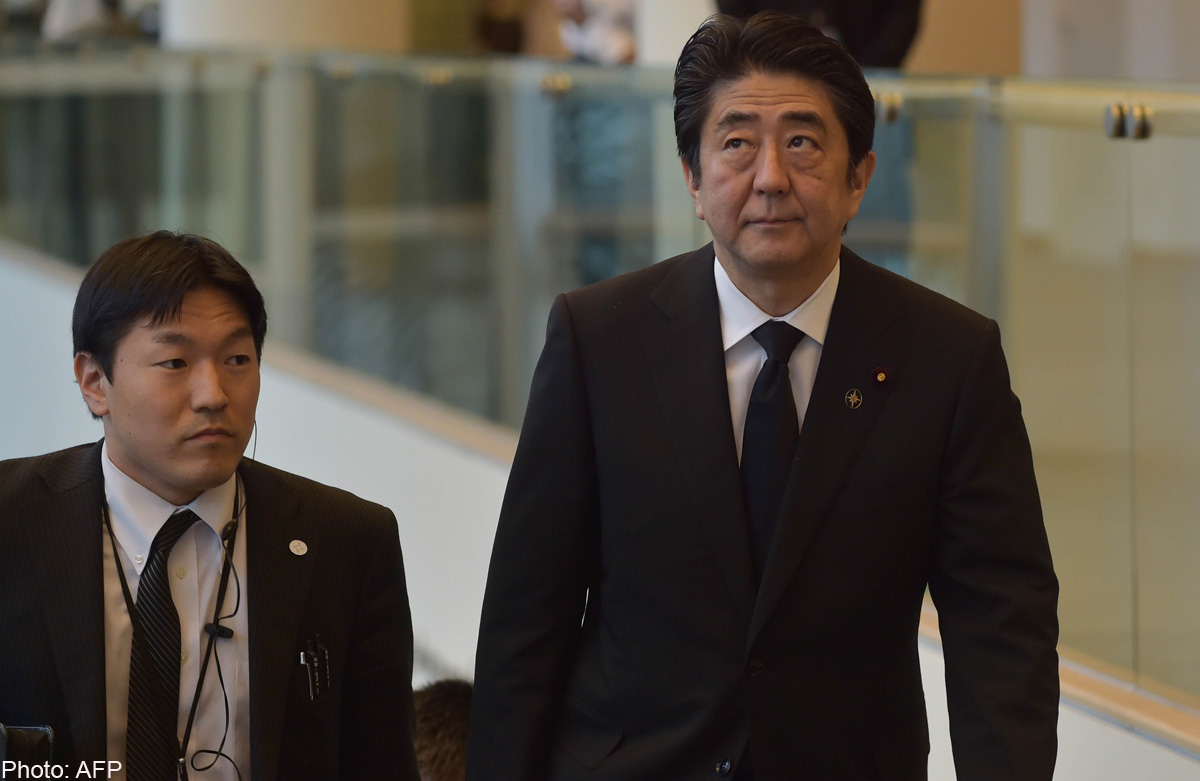 SEOUL (Kyodo) - South Korean President Park Geun Hye and Japanese Prime Minister Shinzo Abe talked with each other in Singapore, where the two leaders attended the state funeral of Lee Kuan Yew, the city-state's founding prime minister, according to Yonhap News Agency.
In their talks, Park proposed that Japan, South Korea and China take necessary steps to implement the agreements reached by the three countries' foreign ministers at their meeting in Seoul on March 21, Yonhap reported.
The foreign ministers of Japan, China and South Korea had agreed to build momentum toward holding a trilateral summit, which has not been held for almost three years, at an early date. Yonhap said the meeting between Park and Abe in Singapore was "a sign of thaw in bilateral relations soured by territorial and other history-related issues."
According to the report, the two leaders met at a reception hosted by Singapore President Tony Tan for world leaders who attended the funeral of Lee, who died March 23 after a bout with pneumonia.
Abe approached Park and expressed appreciation for South Korea's successful hosting of the trilateral foreign ministers' meeting, Yonhap said.
Read the full article here.