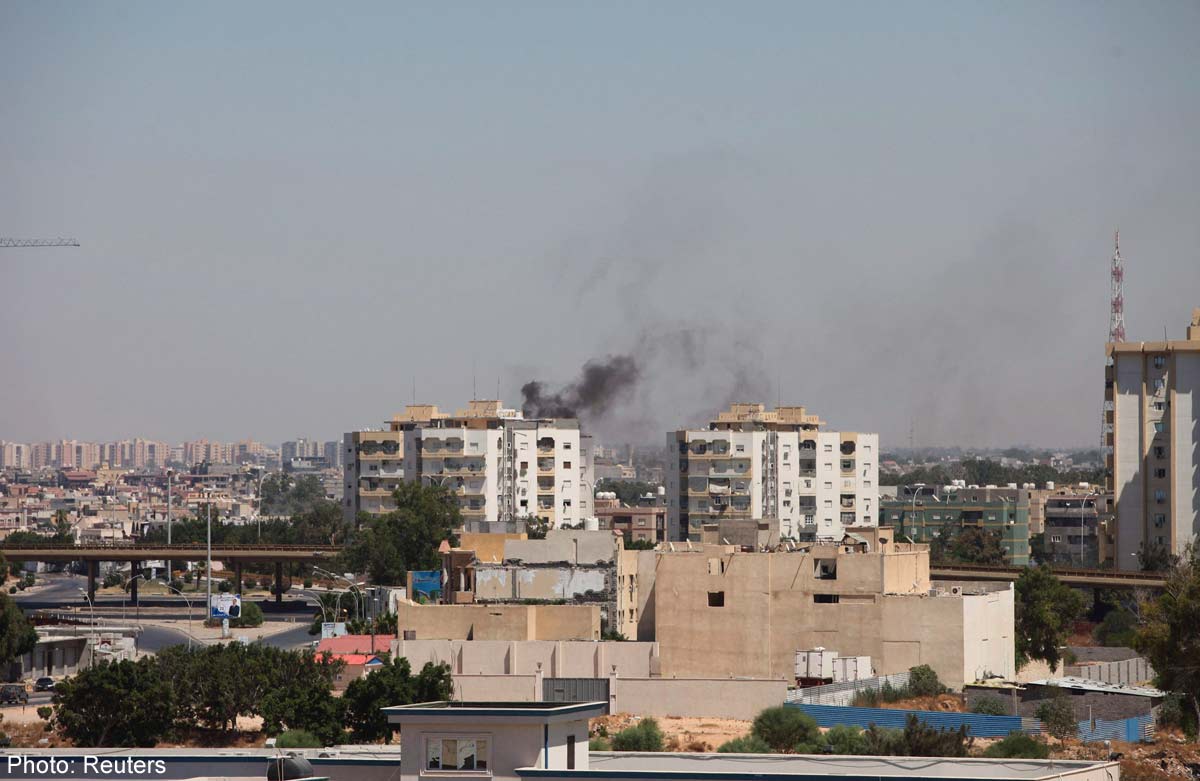 MANILA - Suspected militiamen have beheaded a Philippine worker in Libya after singling him out because he was not a Muslim, the Philippine Foreign Department said Monday.
Department spokesman Charles Jose said this reinforced the government's order to all Filipinos to evacuate the country because of the worsening security situation.
He told reporters the Filipino construction worker was kidnapped on July 15 and his beheaded remains were found in a hospital on July 20.
"The vehicle he was riding in was stopped in a checkpoint. There were three of them- a Libyan, a Pakistani and a Filipino - and he was allegedly singled out because he was non-Muslim," said Jose.
The kidnappers had initially negotiated with the Filipino's company for a US$160,000 (S$198,520) ransom but eventually "they received a call from the abductors on July 20 (that) referred them to a Benghazi hospital", he added.
The beheaded body was found in the hospital in an advanced state of decomposition, indicating he may have been dead even while the negotiations were going on, Jose added.
He indicated that the killing prompted the Philippines on Sunday to order its estimated 13,000 nationals in Libya to leave.
"The threats to our Filipinos' safety and security became more imminent. We would like to get them out of harm's way because of this incident," Jose added.
Filipinos can leave Libya by travelling by land to either Tunisia or Egypt, he added.
So far 207 Filipinos have registered for evacuation and will be brought back to Manila as soon as the Philippine embassy there completes their travel requirements, he said.
About 10 million Filipinos live and work abroad, many of them in the Middle East, in search of better-paying jobs. This has often placed them in delicate situations when violence breaks out in these countries.
On Saturday the foreign department ordered the 100 Filipinos living in Gaza to leave the besieged Palestinian territory as Israel presses its offensive.