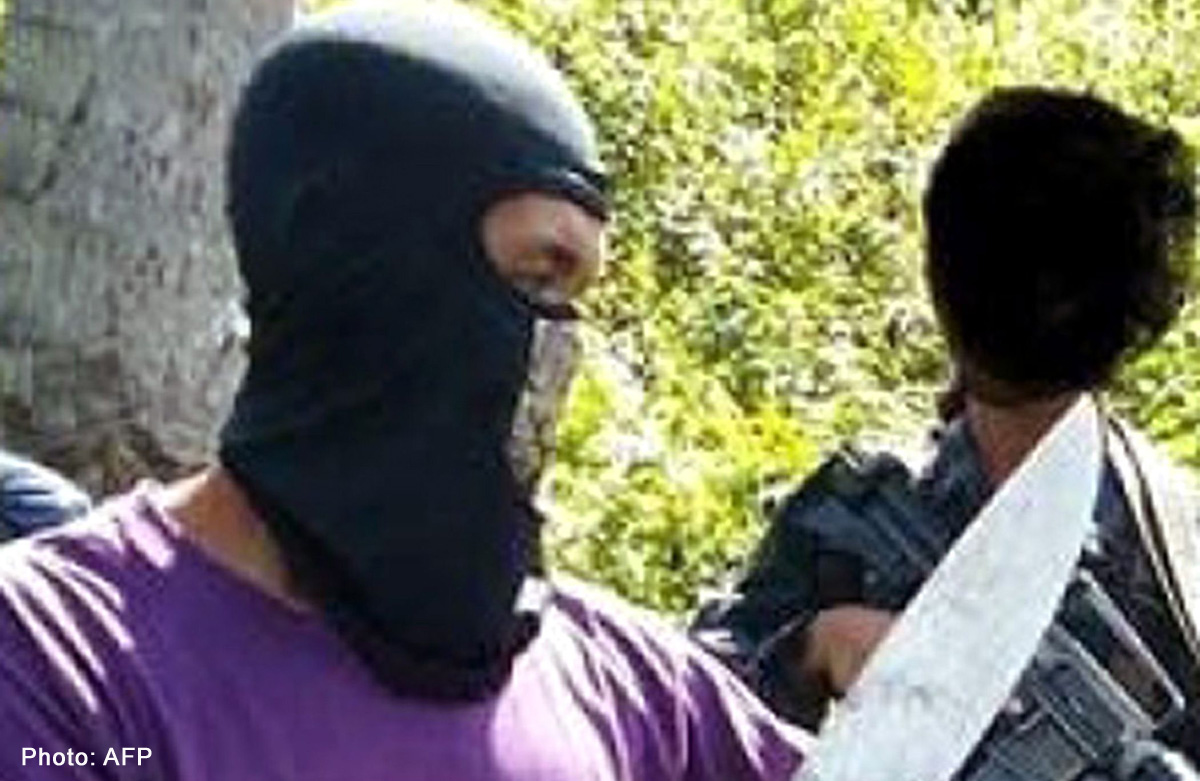 MANILA - The Philippines dispatched an estimated 1,000-plus extra soldiers to its troubled south on Sunday to strengthen security after Islamic militants threatened to kill one of two German hostages, the military said.
A military statement said an army brigade, a unit that usually comprises between 800 to 1,500 troops, was flown to the remote Sulu island group, where the Abu Sayyaf militants are believed to be holding the two German tourists.
Two other army battalions meanwhile deployed in nearby southern areas, it added.
"This is a redeployment that is part of an ongoing plan which is anchored on our mandate to address internal and external security situations," it said without elaborating.
The reinforcements will allow Philippine Marines who have been fighting the Abu Sayyaf in Sulu as well as on Basilan, another southern island, "to concentrate on their main tasks", northern Philippines military spokesman Major Calixto Cadano told AFP.
He declined to disclose the exact number of troops sent to the south, citing operational security. One of the smaller units was flown to the south on Saturday, he added.
The statement said all three units that were sent to the south had come from the northern Philippines where security officials said a long-running communist insurgency has largely petered out.
Defence Secretary Voltaire Gazmin had announced on Friday that, to "stop the Abu Sayyaf once and for all", army troops will be dispatched to Sulu to help the marines there.
Gazmin has announced the Philippines would not negotiate with the Abu Sayyaf over its demands for about US$5.62 million (S$7.03 million) in ransom for the Germans.
He also downplayed alleged links between the group, which is blamed for the Philippines' worst terror attacks, to Islamic State jihadists fighting in Iraq and Syria.
Abu Sayyaf, has threatened to kill one of two German hostages unless a ransom is paid and Berlin halts its support for the US-led campaign against the IS group.
The Abu Sayyaf is a loose band of several hundred Islamic militants originally organised with Al-Qaeda funding in the 1990s.
The group has been blamed for the Philippines' worst terrorist attacks, including kidnappings, abductions and beheadings of foreign and local hostages.
It is believed to be currently holding several other hostages, including two European birdwatchers abducted in February 2012.
Since July, the Abu Sayyaf has uploaded videos online proclaiming its allegiance to the Islamic State group, which has taken control of large parts of Iraq and Syria.