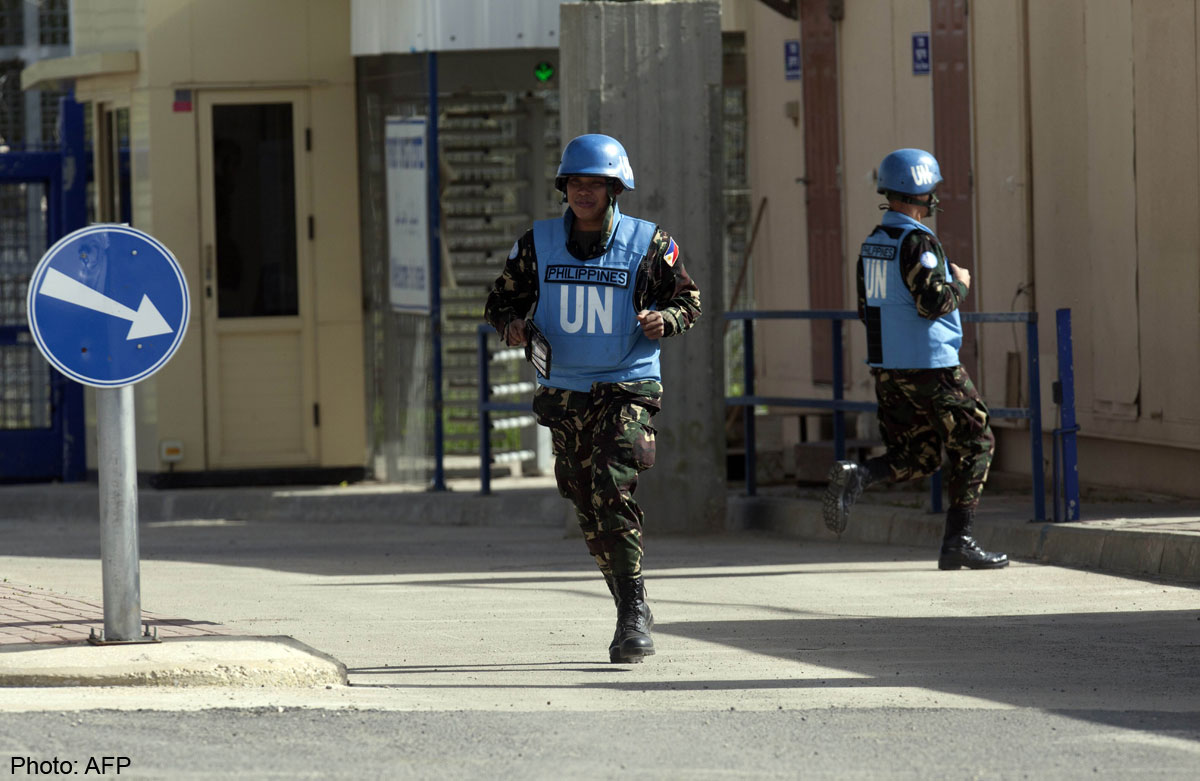 MANILA, Philippines - The Filipino peacekeepers in the Golan Heights are undergoing training at Camp Ziuoani in the embattled region, a week after the "great escape" of 70 of them from Syrian rebels who had surrounded their encampment.
Around 100 peacekeepers will participate in organisation training as part of the United Nations Disengagement Observer Force (Undof).
Col. Roberto Ancan, peacekeeping operations centre chief of the Armed Forces of the Philippines, said the troops would be trained in explosives and ordnance, first aid, and combat life support, among others.
Keeping busy
Ancan said the exercises began last week, involving soldiers from Positions 60, 68 and 69 who were all repositioned following the recent four-day standoff at Positions 68 and 69 with Syrian rebels.
"It's to keep them busy. Our troops in Camp Ziuoani will be undergoing training in order for them to get themselves busy," the official said.
The Philippine contingent in the Golan Heights is still maintaining Camp Ziuoani and Position 80, which is the second company headquarters. There are 83 Filipino peacekeepers stationed there.
More than a week ago, 70 Filipino soldiers at Positions 68 and 69 found themselves in a standoff with more than 100 Syrian rebels who demanded that they surrender their weapons. This ended four days later after the troops escaped following a seven-hour firefight.
Repositioned
The situation prompted the Undof to reposition 58 Filipino peacekeepers from Position 60 to Camp Faoar, even before the escape.
Positions 62, 80 and 85 are still occupied by Filipino troops, who number 332 in the Golan Heights.
Asked about the possibility that the troops would be returned to their original posts, Ancan said, "If the rebels seize our positions, they will get all our equipment… It's not safe anymore."