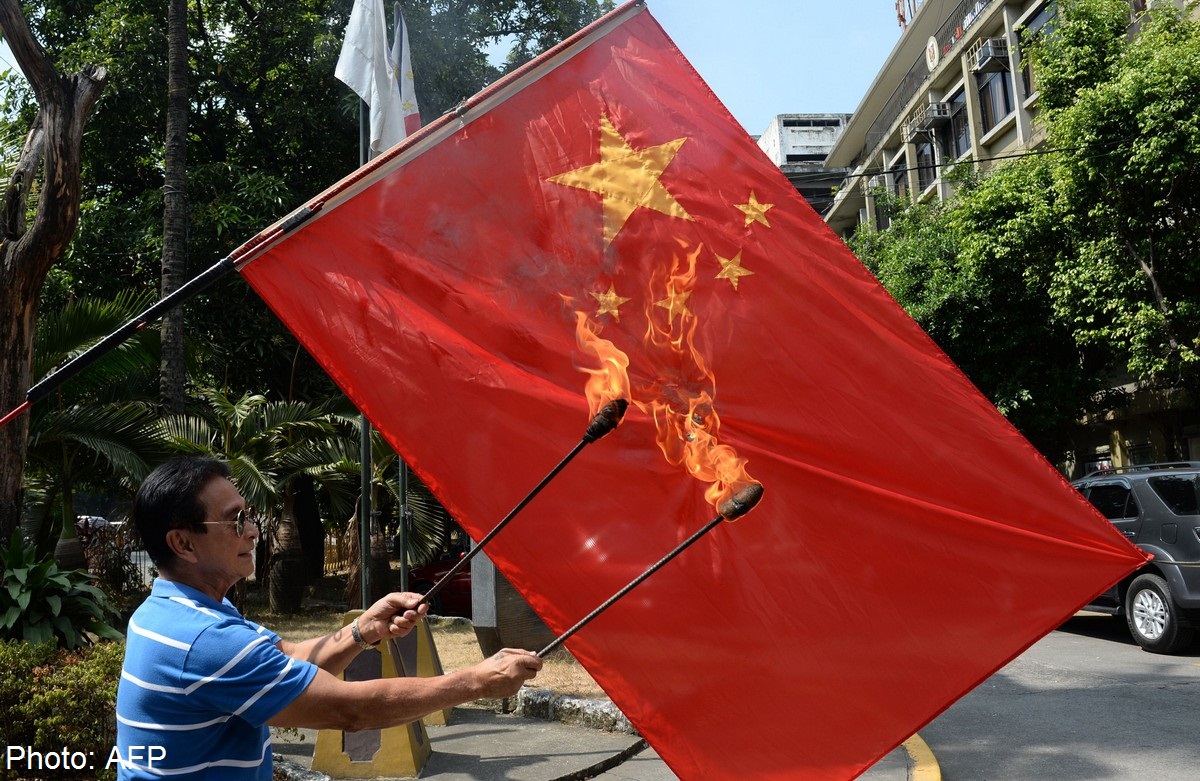 MANILA - The Philippines protested strongly on Tuesday against China's use of a water cannon on Filipino fishermen in the disputed waters of the Scarborough Shoal, a traditional fishing ground for Filipinos, warning the incident would escalate tensions.
China's Chargé d'Affaires in Manila, Sun Xiangyang, was summoned on Tuesday to "strongly protest the efforts of China to prohibit Filipino fishermen from undertaking fishing activities in the Philippines' Bajo de Masinloc", said Raul Hernandez, the foreign ministry spokesman.
Hernandez said the fishermen were merely seeking shelter in the area due to inclement weather. "We call on China to respect our sovereignty and rights of our fishermen in the area," Hernandez told a news conference. "These actions, these incidents surely escalates the tension in the area. And this further threatens the peace and security and stability in the region."
Since the beginning of the year, Beijing has required foreign fishing boats to get approval before entering waters that China claims as its own.
On Jan. 27, a Chinese coast guard tried to drive away Filipino fishermen from Scarborough Shoal by using a water cannon, General Emmanuel Bautista, the head of Philippine military said on Monday.
China claims about 90 per cent of the South China Sea's 3.5 million sq km (1.35 million sq mile) waters. The sea provides 10 per cent of the global fish catch, carries $5 trillion in ship-borne trade a year and its seabed is believed to be rich with energy reserves.
Taiwan, Malaysia, the Philippines, Brunei and Vietnam also claim parts of the sea.
Speaking to reporters in the central Philippines, President Benigno Aquino said they will seek clarification from Beijing"what this incident was all about".
"We are not sure, at this point, if we can call it their standard operating procedure," the president said. The Department of Foreign Affairs said there were nine harassment incidents in the same area last year.
Manila has urged ASEAN to conclude a binding code of conduct with China to avoid accidents and miscalculations in the disputed waters.
The Philippines has taken its dispute with China to arbitration under the UN Convention on the Law of the Sea but China is refusing to participate in the case.
China has rejected challenges to its sovereignty claims and accused the Philippines of illegally occupying Chinese islands in the seas and of provoking tension.
This month, the commander of the US Navy said the United States would come to the aid of the Philippines in the event of conflict with China over disputed waters.