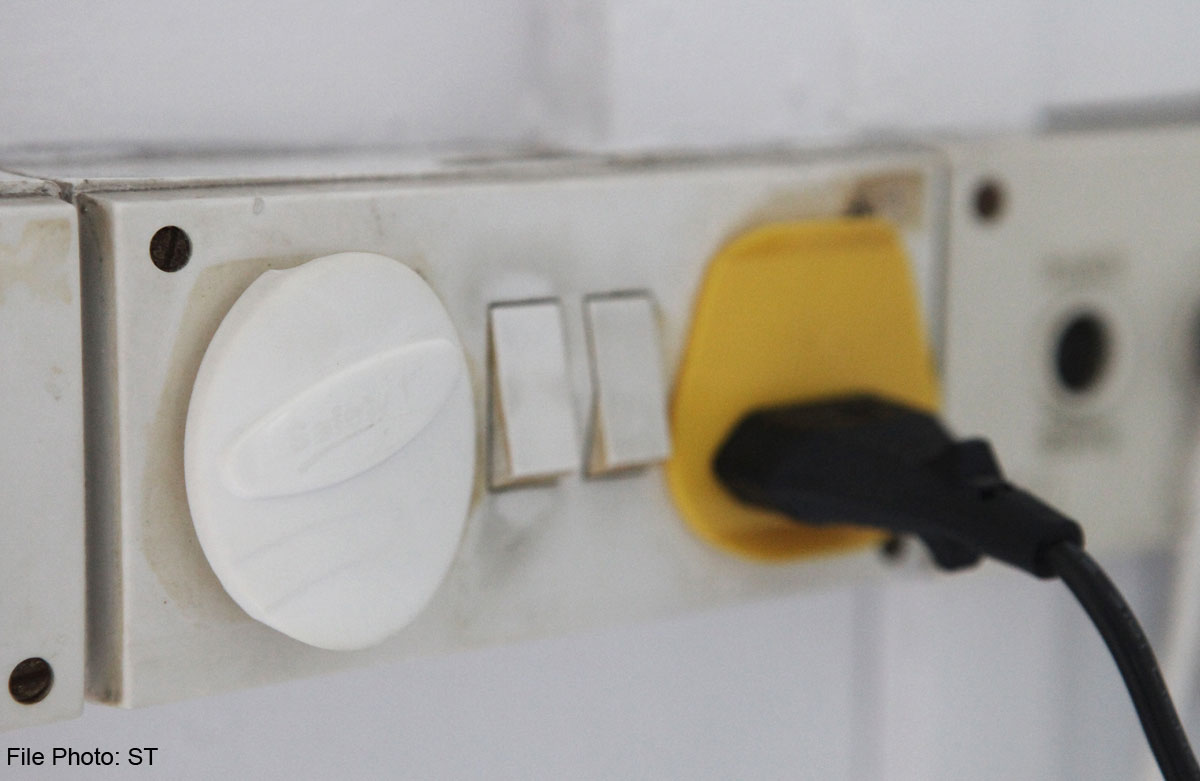 PHILIPPINES - Senators on Thursday took energy officials to task for their failure to activate the government-owned Malaya plant during the simultaneous shutdowns of the Malampaya gas pipeline and power-generating plants late last year that resulted in huge power increases.
Officials, however, acknowledged that it would cost the government more if it operated the 600-megawatt (MW) Malaya plant.
At the resumption of the Senate inquiry into the P4.15/kilowatt-hour rate increase by Manila Electric Co. (Meralco), Sen. Sergio Osmena III said that had the government dispatched Malaya, the power plant could have reduced the price on the Wholesale Electricity Spot Market (WESM) by P20.
"You had Malaya at 600 MW, why did you not add it? I want an explanation for that," Osmena, chair of the energy committee, said at the hearing.
The senator said there were simulations that if 300 MW from Malaya had been made available on WESM, the clearing prices would have dropped from P33 to P12.
"I'm curious why Malaya was not dispatched in a timely fashion to make up for the shortage that was accruing in the market," he said.
Power Sector Assets and Liabilities Management Corp. (PSALM), which owns Malaya, explained that it was never notified by National Grid Corp. of the Philippines (NGCP) about any insufficiency of supply.
Sufficient supply
"The supply was sufficient," PSALM president Emmanuel Ledesma said, adding that even a summary report from WESM showed no "insufficiency of supply."
Osmeña expressed puzzlement over why PSALM had failed to notice any insufficient supply during the shutdown by generating plants that supplied power to Meralco between Nov. 11 and Dec. 10 last year.
Energy Secretary Jericho Petilla said there was a standing instruction to Malaya to prepare to run for 15 days during shutdowns by the Malampaya pipeline, which supply natural gas to certain power plants.
But unlike other peaking diesel-run plants that heat up in minutes, Malaya comes into action in 8 to 13 hours, depending on heating problems, Petilla said.
No call from operator
"Every time they offer, NGCP can't rely on Malaya to actually dispatch …. So for the past five years, Malaya has been behaving the way it has behaved in 2013, which is they only come into play when the SO (systems operator) calls them," Petilla said.
By SO, he was referring to NGCP. NGCP officials maintained there was no insufficient supply.
The inquiry had been prompted by the record high P4.15/kWh power rate adjustment that Meralco was to collect from its 5.3 million customers to pay for the P9.6 billion it incurred in additional generation costs.
Meralco had been forced to buy power at a higher rate from WESM in view of the monthlong maintenance shutdown of the Malampaya gas pipeline beginning Nov. 11, and the unscheduled shutdowns of other power plants.
The Senate energy committee inquired into the alleged collusion of power generators who were also players on the spot market.
The rate increase was to be implemented in December, February and March, but the Supreme Court on Dec. 23 issued a temporary restraining order (TRO) stopping Meralco from going ahead with the power rate adjustment.
Yellow alert
At NGCP's request, Malaya ran from Dec. 2 to Dec. 10 to avoid a "yellow alert," and contrary to Osmeña's contention, when that happened the WESM prices were still high, Petilla said.
By yellow alert, he meant that the "contingency reserve was less than what was required."
"Even if it ran, the prices were skyrocketing," Petilla said. Osmeña retorted: "You would have known that in advance."
Abelardo Sapalaran of PSALM said Malaya had been ready to provide 560 MW out of its 600 MW capacity from its two units.
He said the plant was available for dispatch at an operating cost of P10 to P12/kWh, and would have offered P45/kWh on the spot market.
"Since we bid on WESM in 2011, we realised that Malaya has been losing," Sapalaran said, explaining that the market prices were below the plant's production cost. He said it submitted a bid offer, but it went on economic shutdown.
More losses
"That means operating Malaya would only lead to more government losses?" Sen. Francis Escudero asked. Sapalaran confirmed this.
In the end, Philippine Electricity Market Corp., the operator of WESM, found Malaya's reason for economic shutdown "unacceptable" and penalized the plant. And while it submitted bids, the plant wasn't "synchronized to the grid," and as a result, it wasn't included in the WESM dispatch processing, Sapalaran said.
"We've been available from the start of the Malampaya shutdown. We were requested to operate from Dec. 2 to 11," he said.
Robert Dylan Concepcion, assistant corporate secretary of NGCP, said Malaya was requested to operate "on a must-run offer" for several days in December. Before this, there was sufficient supply.
In compliance with the electricity market rules, NGCP said in a statement that it dispatched power only to generating plants that are included in the real-time dispatch (RTD) schedule provided by WESM.
"During the maintenance shutdown of the Malampaya gas facility …, the RTD did not include Malaya thermal power plant.
"Records show that supply during that period, as provided by WESM, was enough and that there was no system condition (e.g. voltage problem) that would trigger the call for must run units," NGCP said.
Escudero wondered: "So what's the purpose of Malaya? Nothing? So instead of helping out, you'd rather not because you're going to lose money?"
Sapalaran said Malaya could recover its cost if it offered from P20 to 45/kWh on the spot market. He, however, said that it would take 16 hours for Malaya to synchronize the plant with grid.
Osmeña commented, chuckling: "Why don't you burn the plant? What are you doing with the plant? …. If you had a plant that needed P20 to P45 per kWh, I'd put a piece of dynamite under there, I'll make more money."
No taker
Petilla said PSALM actually approached him to bid out Malaya but there were no takers.
"We will now bid out this as scrap. I said, 'No.' Because if the bidding party … they might be after the real estate or junk value but they will not run it as a plant because it's not in the conditions … I said 'No, because I still need it in my equation; there are no plants coming in to replace them,'" he said.
"This is a plant that is cheaper to burn than to operate, in a sense" Petilla added.
At the Senate hearing, Meralco president Oscar S. Reyes said the firm was open to studying options for extending the period for staggering the deferred power rate hike.
Asked by Escudero whether there was any way to further divide the record P4.15/kWh power rate increase to as many as 12 months to ease the burden on consumers, Reyes said Meralco was willing to "look into" ways of doing so.
On top of the deferment of the December rate hike that is the subject of a TRO by the Supreme Court, Meralco has temporarily kept the January generation cost-a line item in consumers' electricity bills-pegged to previous charges in deference to a court order halting the collection of higher rates.
Still going up
Meralco spokesman Joe Zaldarriaga and head of utility economics Larry Fernandez said in a briefing that the country's largest power retailer pegged the generation charge this month, excluding related charges such as taxes, at P5.67/kWh (the same as in November and December).
However, the officials said preliminary billings from power suppliers and WESM indicated that the cost of power generation for this month should have been P10.23/kWh.
This means that for the generation cost alone, there should have been a new record increase of P4.56/kWh in January after the P3.44/kWh in December.
The blended increase of P4.15/kWh in December, which was the subject of the Supreme Court TRO on Dec. 23, includes taxes and other charges that adjust according to the value of the generation cost.
The officials said Meralco had advised the Department of Energy and the Energy Regulatory Commission on the preliminary generation cost of P10.23/kWh.
"The reason for the increase is still the Malampaya shutdown, which crossed two billing periods coupled with the scheduled, extended and forced outages of generation plants in December," Fernandez said.