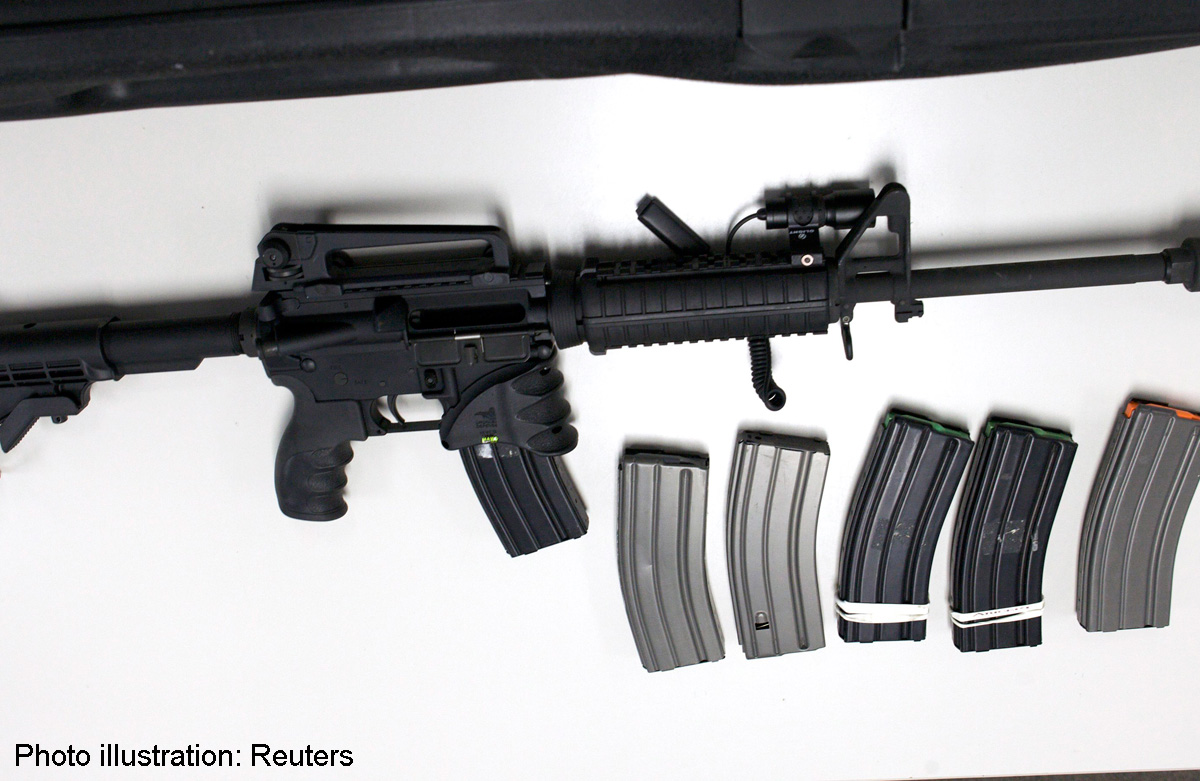 THAILAND - A gunfight between two suspected drug dealers and highway police in Krabi's Neu Klong district early yesterday morning ended with one injury. The car the dealers were travelling in crashed into a ditch after a tyre was shot out.
A male occupant of the car was seriously injured and arrested at the scene while the second man escaped.
The men reportedly shot at police manning a checkpoint in tambon Huai Yung at 12.30am in a bid to evade police.
Police returned fire, hitting the car's rear tyre and causing the driver to loose control, with the vehicle overturning and ending up in a roadside ditch.
One of the men reportedly fired on police and ran into a nearby wooded area.
The injured man, who has been identified as Sitthichai Krainara, 29, was taken to hospital.
Police seized a .38 pistol and 35 bullets, an AK-47 assault rifle and 57 bullets, 793 'yaba' pills, 361 grams of crystal meth and a list with the names of drug customers.