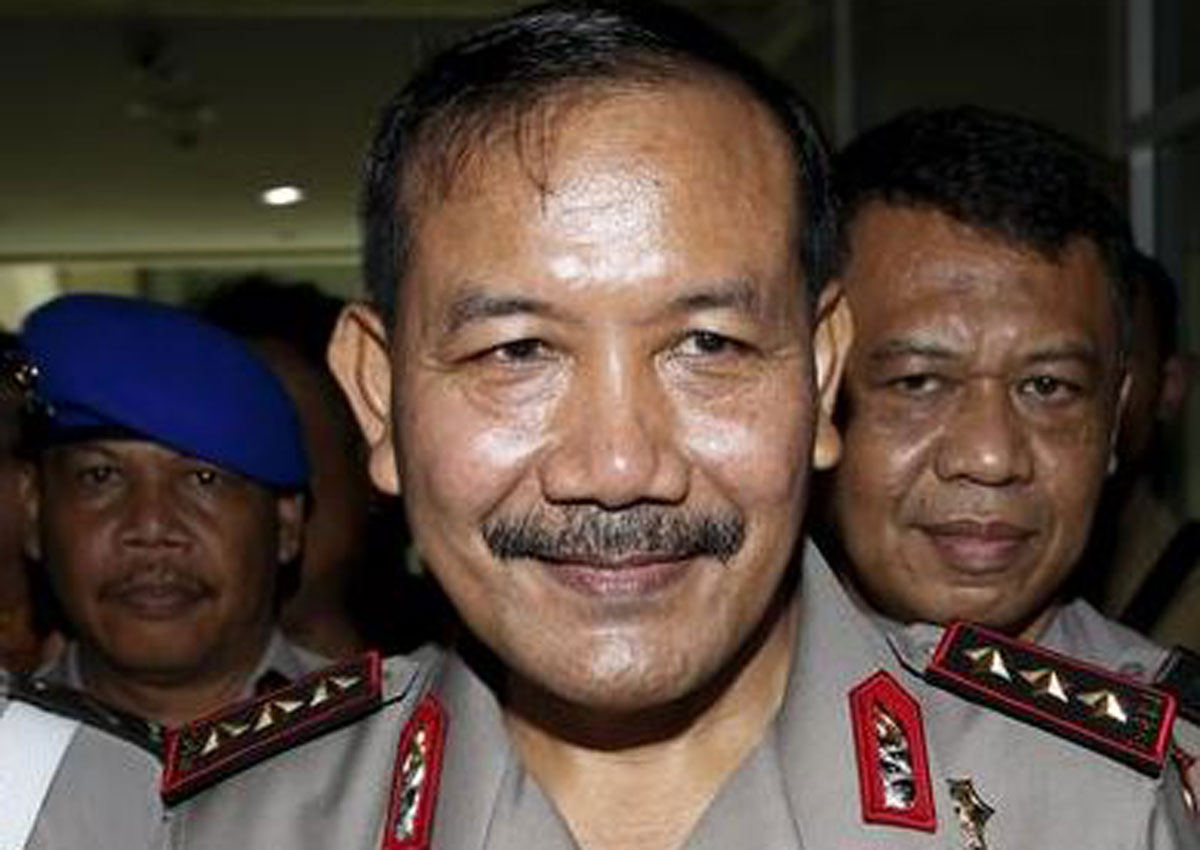 The Association of Journalists for Diversity (Sejuk) has criticised a recent National Police circular on hate speech, warning that it could pose a threat to minority groups and restrict freedom of speech.
Sejuk said that the circular could become a baseline for the police to criminalize religious minority groups, such as the Ahmadiyah and Shia, in the name of blasphemy.
National Police chief Gen. Badrodin Haiti issued the circular to police stations on Oct. 8, reminding officers about how to prevent potential social discord caused by hate speech and how to deal with such cases.
The forms of hate speech mentioned in the circular were the same as those stipulated in the Criminal Code (KUHP), which include libel, defamation, blasphemy, unpleasant conduct, provocation, inciting violence and spreading lies.
Rights activists have criticised the circular since then, warning that police officers could have different interpretations of hate speech.
They have demanded a revision and the removal of blasphemy, insult and defamation as forms of hate speech because there are no set standards to determine whether a statement is defamation or an insult or blasphemy.
"Religious majority groups could sue Shia followers, for example, for blasphemy and spreading religious concepts that, for the majority, deviate from the teachings of mainstream Islamic groups," Andy Budiman of Sejuk said on Tuesday.
Andy added that the circular had the potential to restrict people, also in the name of blasphemy, who just wanted to express their critical opinions about religion.
"The police nowadays seem to close the door to any discussion supporting pluralism, while in fact, such discussions are important in combating radicalism," Andy said.
Muslim scholar Ulil Abshar Abdalla, who is also the founder of the Liberal Islamic Network (JIL), said the circular had yet to provide any benefits for people.
"It came from a very good purpose, but unfortunately the police can't implement it well," Ulil said.
According to him, the guidelines should have helped the police to follow up cases and violence caused by hate speech, such as the recent anti-Shia campaign.
The campaign has been initiated by members of the Anti-Shiite National Alliance (ANNAS) and started in February this year in several cities, including Bogor, West Java, and Yogyakarta, where banners containing hate speech, such as "Syiah Bukan Islam" (Shia is not Islam), "Syiah Kafir" (Shiites are infidels), have been erected.
"So, what's the point of the circular if such discriminative movements remain in existence? What kinds of hate speech exactly does it deal with?" Ulil said.
Terrorism expert Sidney Jones said that that the main problem in Indonesia was not hate speech, but the lack of firm action by law enforcers, including the police, in fighting against religious persecution.
She said police personnel tended to ignore attacks by majorities on minorities. According to her observation, this happens because their leaders did not instruct officers to protect the minorities when the clashes occurred.
The police were also frequently afraid that militant groups could strike them back if they prevented attacks, Jones said.
She said there were many hard line groups, such as the Islam Defenders Front (FPI), that clearly persecuted other Islamic minority groups and spread hate speech, but the police often permitted their aggression and discriminatory campaigns.