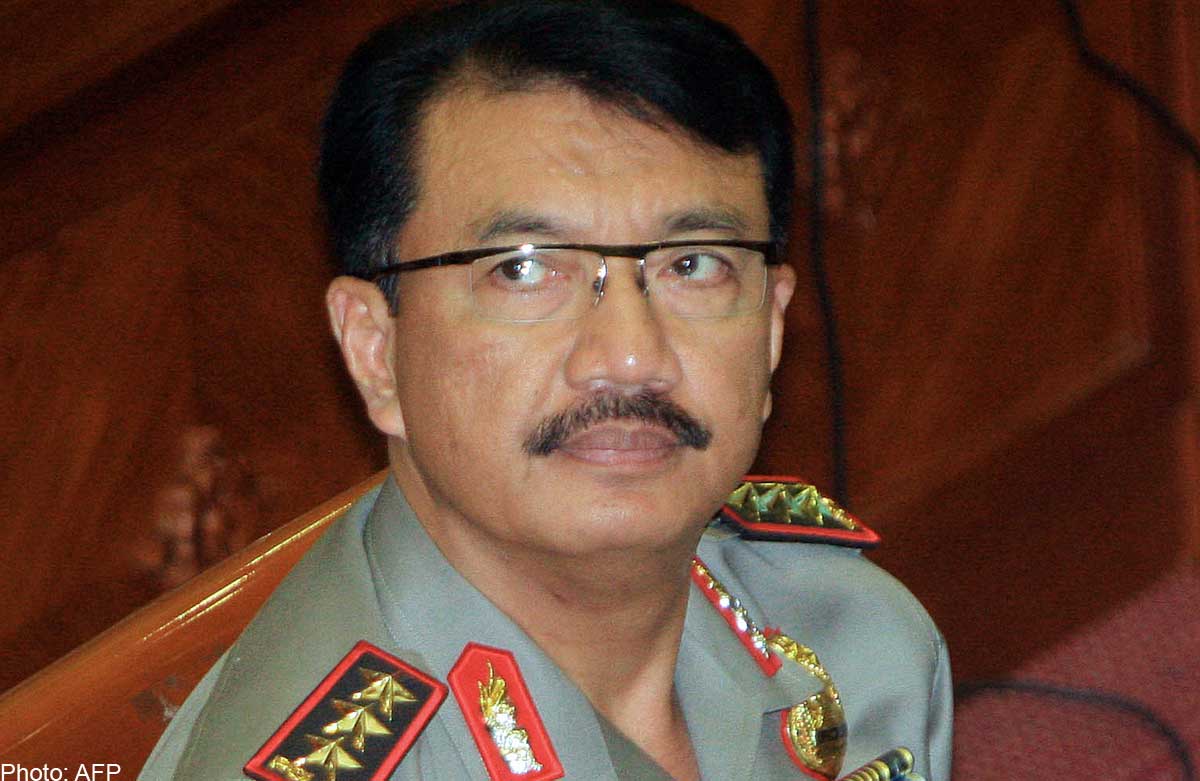 National Police chief Gen. Badrodin Haiti said he did not communicate to President Joko "Jokowi" Widodo the decision of the police's Rank and Promotion Council for High-Ranking Officers (Wanjakti) to select Comr. Gen. Budi Gunawan as the deputy police chief.
He stressed that his side had previously consulted with the President, who had entrusted Wanjakti to select a three-star general for the position.
"I received word that the President entrusted Wanjakti to select one of best with a three-star rank to occupy the vacant deputy chief post," he said on Thursday.
Budi's nomination sparked public criticism when he was sworn in as deputy police chief in a closed-door ceremony at police headquarters on Wednesday.
Jokowi previously cancelled Budi's inauguration as the police chief despite his endorsement by the House of Representatives and a South Jakarta District Court order for the Corruption Eradication Commission to drop Budi's graft suspect status and cease its investigation into him.
The President later nominated Badrodin to lead the police force.