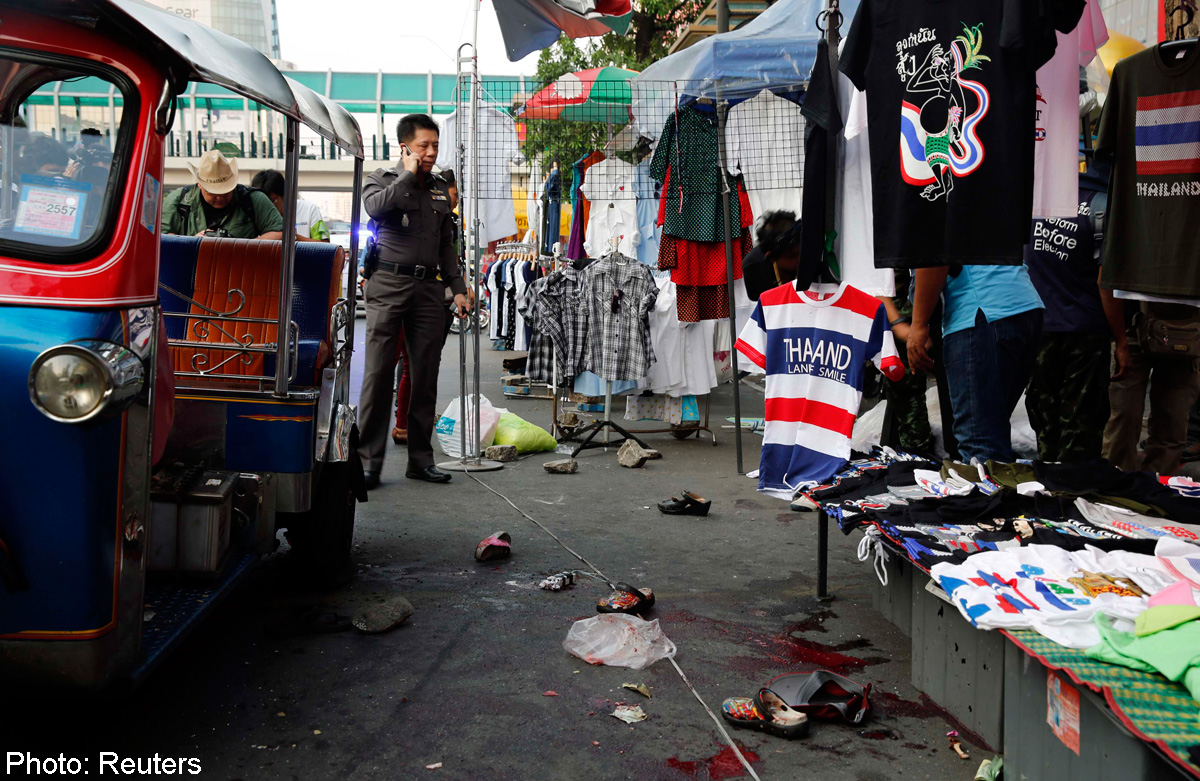 THAILAND - Security officials and experts believe the political situation in Thailand will become more severe, with threats of violence. And with the prospect of talks not appearing to be promising, agencies were preparing to set up special teams to keep a close watch on individuals seen as "hardcore".
The country is in a state of shock after bomb attacks in Trat and in central Bangkok killed three innocent young children aged from four to six years old on the weekend. The stakes are high and Thais are wondering if there is worse to come.
Sources from security agencies, who asked not to be named, said officials and experts believed talks to try to find solutions to the crisis would be useless, given that the chance for opposing sides to compromise had ended once the National Anti-Corruption Commission ruled that it will press charges of dereliction of duty against caretaker Prime Minister Yingluck Shinawatra for her failure to stop the graft-plagued rice scheme.
Another serious blow for the government was the Civil Court's ruling last Wednesday that the Centre for Maintaining Peace and Order had deprived protesters from the People's Democratic Reform Committee of their rights and liberties.
Angry government supporters have retaliated violently against the two decisions by targeting anti-government protesters, who also appear to have armed men backing them when they are confronted by red shirts or police.
Violence would continue to take the form of ambushes or guerrilla warfare, experts said, rather than clashes between rival camps. With the red shirts threatening to "shut down" independent agencies, those accused of taking political sides could become targets of attack.
There have been attempts to create division and suspicion among officials carrying arms in different units. Weapons and people have been moved into the capital.
Security agencies that are politically neutral have urged the military top brass to bridge the gap with police to prevent possible clashes between the two state forces.
Efforts to bring rival camps to the negotiating table have failed at this stage because the stakes are higher, as leaders of both camps have been hit with serious charges of corruption, murder and sedition.
It also appears that both sides still believe they can gain an absolute victory, but without talks the outcome is unlikely to yield a situation in which the two sides could both "win".
Security officials suggested that the military and concerned security agencies track down groups responsible for the recent attacks to prevent them from intensifying their violence. They are classified into hardcore groups, both financially independent or backed by politicians, and trained, armed groups who carry out attacks at the orders of the rival camps.