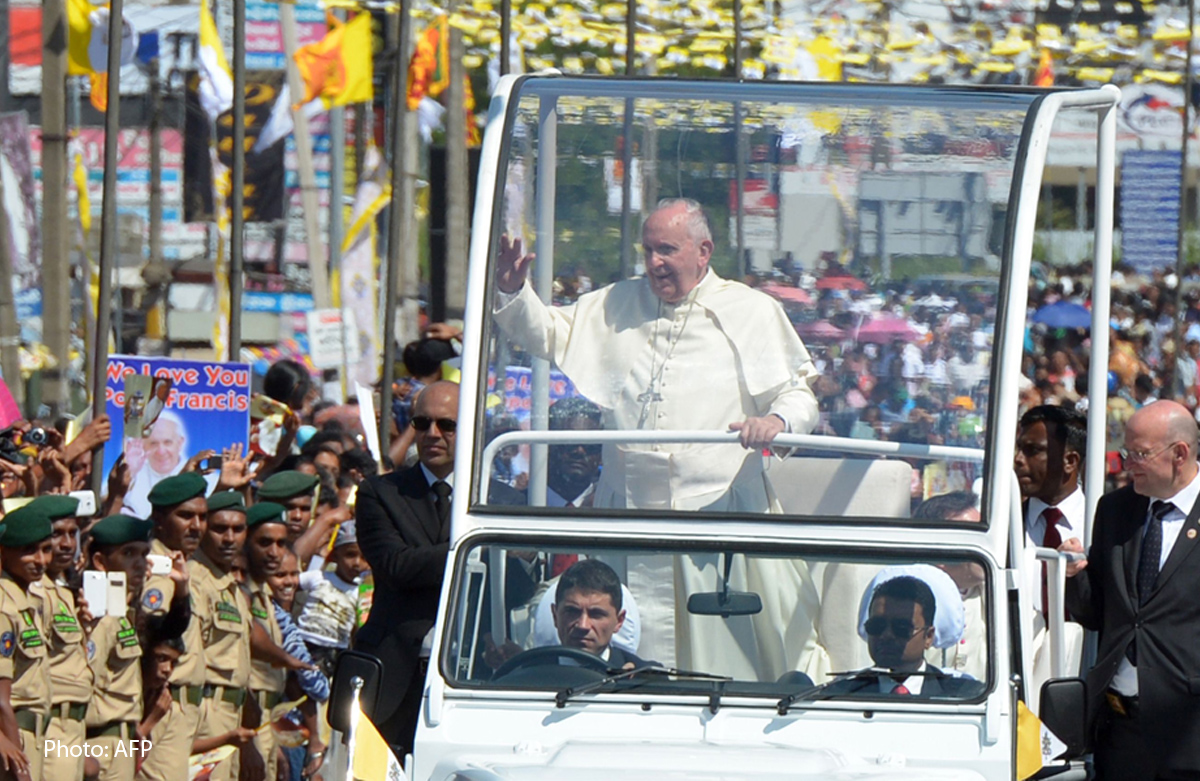 MANILA - Pope Francis in the Philippines on Friday demanded leaders end "scandalous social inequalities", as he called on them to show integrity and reject corruption.
He made the comments in his first major speech of a five-day visit to the Philippines, the Catholic Church's Asian stronghold, which is plagued by graft and where tens of millions live in deep poverty.
"The great biblical tradition enjoins on all peoples the duty to hear the voice of the poor. It bids us break the bonds of injustice and oppression which give rise to glaring, and indeed scandalous, social inequalities," the pope said in an address to diplomats at the presidential palace.
Francis said that the Philippines, "together with many other countries in Asia", faces the challenge of building a modern society that respects "our God-given human dignity and rights".
To help the poor, he demanded that leaders and all other members of Philippine society fight corruption.
"It is now, more than ever, necessary that political leaders be outstanding for honesty, integrity and commitment to the common good," Francis said.
He challenged "everyone, at all levels of society, to reject every form of corruption, which diverts resources from the poor".
He said reforming social structures to end poverty required a "conversion of mind and heart".
Francis had moments earlier met President Benigno Aquino, who has waged a high-profile campaign against corruption during his four years in office that has seen his predecessor and three senators detained on graft charges.
Francis said one of the main purposes of his trip to the Philippines was to visit survivors of Super Typhoon Haiyan, known locally as Haiyan, which left 7,350 people dead or missing in 2013.
Francis will spend Saturday in areas of the of the central Philippines that were devastated by the typhoon, which smashed into coastal communities with the strongest winds ever recorded on land.
"In a particular way, this visit is meant to express my closeness to our brothers and sisters who endured the suffering, loss and devastation caused by Typhoon Haiyan," he said.