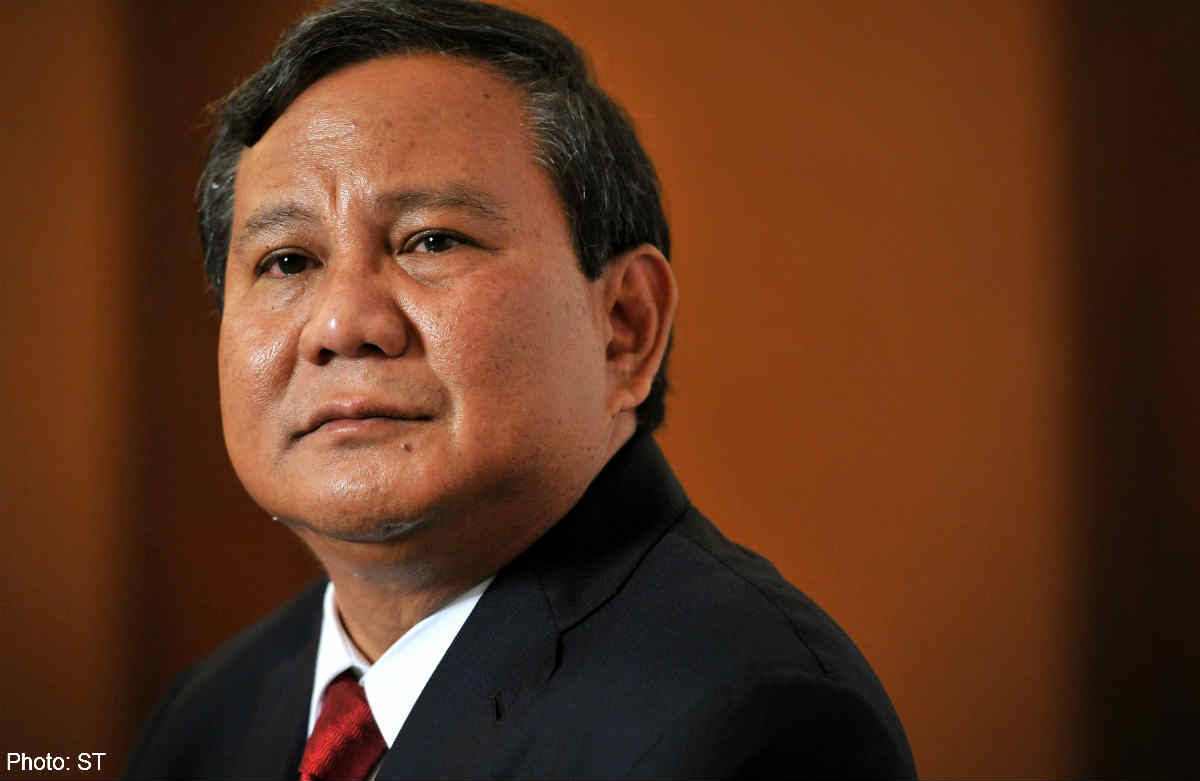 As the July 9 ballot day nears, Indonesian Democratic Party of Struggle (PDI-P) presidential candidate Joko "Jokowi" Widodo can no longer claim to be the most affable and humble candidate, with his rival, the Gerindra Party's Prabowo Subianto, now cutting back on his grandstanding and presenting himself as an approachable candidate.
No longer is Prabowo a populist candidate only in speeches; he now makes impromptu visits to traditional markets and street-side food stalls to introduce himself to voters.
During a campaign stop last week, Prabowo made an unannounced visit to a local traditional market in Palembang, South Sumatra. The following day he warmly greeted locals and drank a cup of coffee at a street-side stall in Cililin, West Java, while waiting for Golkar Party chairman Aburizal Bakrie, before the two took a trip on a chartered helicopter to hit the campaign trail in the area.
"A leader must experience the hardships of the people. I must also stand under the scorching sun as you all are," Prabowo told his supporters during a campaign rally at the Andi Mattalata Sports Stadium in Makassar, South Sulawesi, on Tuesday.
Shortly before wrapping up his Makassar trip on Tuesday, as self-styled dangdut king Rhoma Irama and his band Soneta were performing, Prabowo jumped onto the shoulders of his bodyguard, who then carried a dancing Prabowo to greet his supporters, a spectacle that has yet to be witnessed during Jokowi's campaign.
The former commander of the Army's Special Forces (Kopassus) made a similar move later in the day when he campaigned in Manado, North Sulawesi, after being welcomed by a uniformed drum band playing the "Prabowo Presidenku" (Prabowo My President) jingle.
However, Prabowo's efforts to present himself as an amiable candidate have been dogged by a leaked video that showed him declining to be courteous to Jokowi.
The video, which was uploaded onto YouTube, shows Prabowo turn his head away when Jokowi tries to land a friendly kiss on his cheek. The incident was caught on camera minutes before the two appeared onstage for their second presidential debate on Sunday.
Prabowo later hugged Jokowi during the televised debate.
Gerindra deputy chairman Fadli Zon defended Prabowo, saying that "the video was part of a smear campaign".
"Pak Prabowo always respects others," he said.
Meanwhile, Jokowi tried out a new method on his campaign trail that many have said has never been used by a political candidate in Indonesia.
In Majalengka, West Java, Jokowi demonstrated to his supporters how to conduct vote-canvassing from door to door.
Jokowi asked his supporters to visit houses in their local areas, and encourage people living in the neighborhood to vote for him.
"Now, I will demonstrate how to do it right. Ready?" he said. The audience replied, "Ready!"
Jokowi then pretended to knock on a door, saying "Assalamualaikum. Excuse me, may I come in?"
He continued the demonstration, adding, "I'd like to ask if you have already made a choice for the upcoming presidential election?"
"If the person you approached says 'yes, I will vote for Jokowi', then you can just leave and proceed to the next house," Jokowi said to laughter from the audience.
"If he or she says 'no, I haven't made my decision yet', then you will need to persuade them to vote for me. This is the way to do it," Jokowi said.
Jokowi told his supporters to visit 20 houses per day. "If there are 20 campaigners then we could reach 400 houses. Assuming there are four people per house, we could reach 1,600 people per day. And if we do that constantly for 20 days, you do the math," he said.
Jokowi began trying out the "training" for the salesman-like campaign method when the campaign period began earlier this month.
He said he hoped the method could help draw votes from swing voters who, according to recent surveys, still account for 10 to 15 per cent of eligible voters.