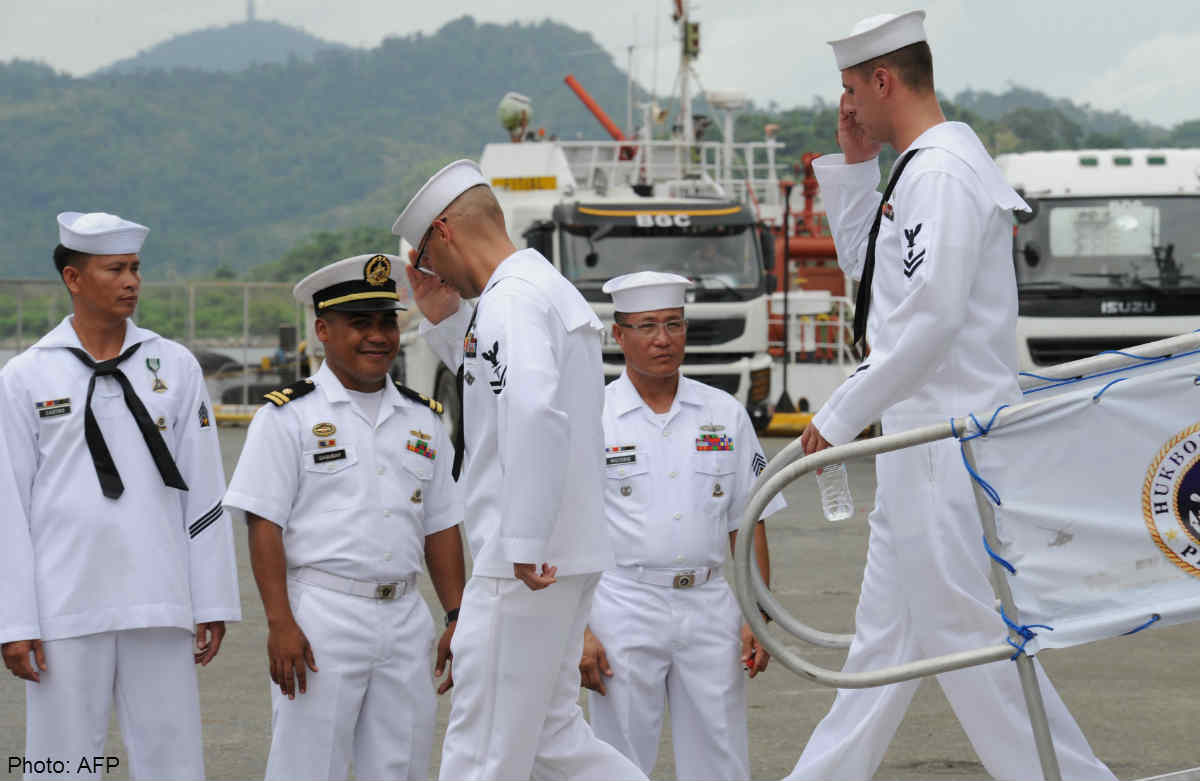 Subic - Those who fought to keep the United States' naval base in Subic in 1991 knew they were up against a tsunami of nationalism. That year, the century-old lease on Subic was about to end, and a Senate dominated by nationalists who fought the US-backed dictator Ferdinand Marcos and a population still inspired by the 1986 "People Power" uprising had all but sealed the base's fate.
After massive rallies, heated debates and an "act of God" - Mount Pinatubo erupted in 1991, blanketing Subic in ashfall that shut it down for most of the year - the US flag over Subic was lowered for the last time in November 1992.
Some 25,000 Filipinos who worked as civilian support staff for the base lost their jobs. Four in five small businesses that supplied the base with everything from toothpicks to recreation lost their customers.
Even now, the bitterness lingers.
"These so-called nationalists, where were they when the Americans left? We had to fend for ourselves," Mr Ruben de Guzman, president of the Metro Olongapo Chamber of Commerce, told The Sunday Times.
Mr Anthony Bayarong, a public affairs consultant at the Olongapo city government, said his parents lost more than 75 per cent of their income when they were laid off as base employees.
"They were earning dollars, and then all of a sudden it was gone," he recalled.
His parents eventually managed to set up a canteen and a store that sells school supplies, but they would never again make as much as they used to.
More than two decades since the Americans left, Subic has somehow managed to survive.
The government decided to capitalise on Subic's "charm" as an American enclave and tried to keep as much of the 678 sq km base as American as possible to attract tourists.
The place was turned into a "special economic zone" that gave tax incentives and duty-free import privileges to investors, and its 4,000ha jungle, one of Luzon's last virgin forests, and beaches were spruced up and marketed as tourist destinations.
Hotels, casinos and shopping malls were built inside Subic, but the lay of the land remained as close to a US Midwest suburb as it could get.
"Subic Bay has been one of the most successful models of conversion from a military base to a free port," Subic Bay Metropolitan Authority (SBMA) administrator Robert Garcia told The Sunday Times.
He said that over the past 21 years, the SBMA has been able to triple the number of jobs inside Subic to 90,000, and accumulate US$9 billion (S$11.2 billion) worth of investments.
"The people's lives have changed. We were able to move on and cope, and I think right now we are on the right track," said Olongapo Mayor Rolen Paulino.
Yet, a drive around Subic will quickly reveal remnants of failed investments: an unfinished skyscraper, an abandoned casino and dozens of empty, air-conditioned bungalows.
Eighteen luxury villas built for the 1996 Apec leaders' summit and meant to showcase Subic as a boomtown now lie in disrepair. The 90,000 jobs created since 1992 are paying just a fraction of what base employees used to get.
The former Cubi Point Naval Air Station, redesignated as the Subic Bay International Airport, is largely languishing in disuse.
And despite the investments that have poured into Subic, theSBMA has reported losses of about 7 billion pesos (S$200 million), from its creation in 1992 through 2011. The area has also been investigated repeatedly in connection with large-scale smuggling of oil, vehicles, rice and other commodities.
With the Americans expected to return in droves starting in October, a sense of revival pervades Subic and the city that hosts the district, Olongapo.
Pragmatism trumps nationalism in the two places.
"(Olongapo) has been spending money just to promote Olongapo... The Americans are already instant tourists, and thousands of them will be arriving here," said Mayor Paulino.
Said Mr De Guzman, the businessman: "Restaurants, hotels, transportation, markets... All of us are beneficiaries, down to the smallest business in Olongapo. So, no one in Olongapo is not happy that they are coming back."

This article was first published on July 06, 2014.
Get a copy of The Straits Times or go to straitstimes.com for more stories.