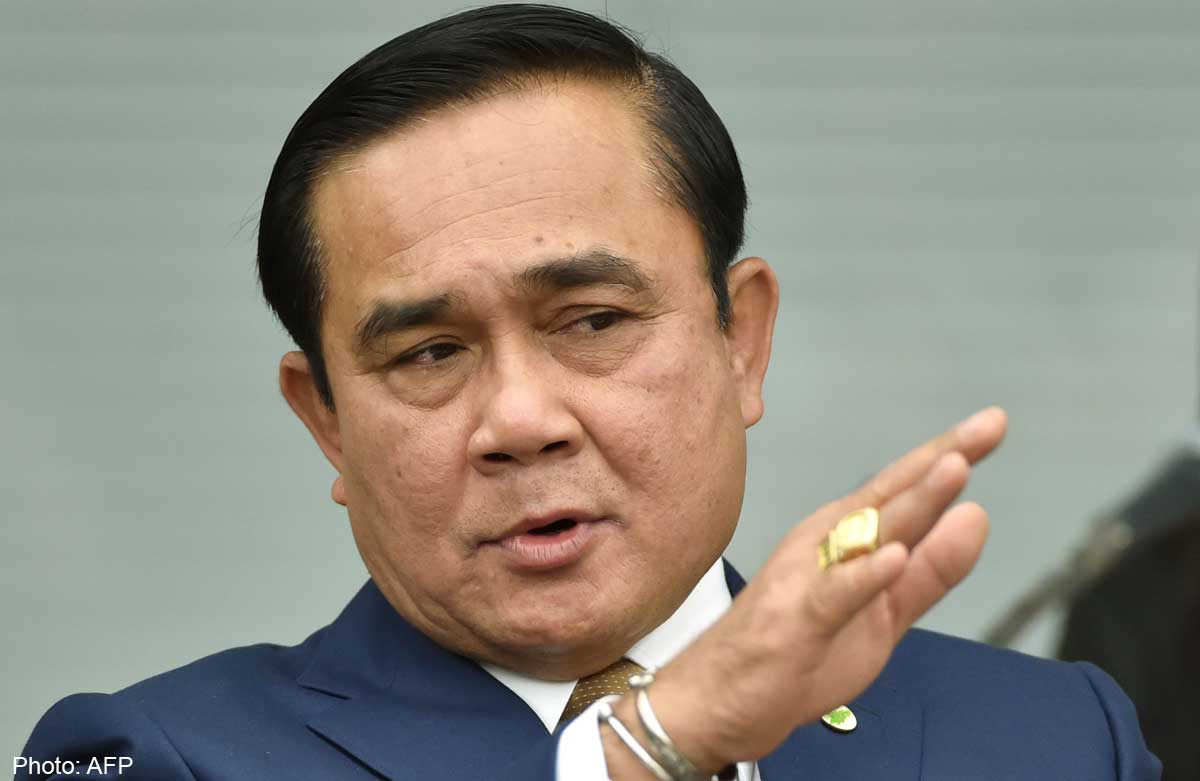 Prime Minister General Prayuth Chan-o-cha announced yesterday that he will head the soon-to-established "super board" for education.
"And I will try to yield results as soon as I can," he said in his weekly "Returning Happiness to People" TV programme last night.
Despite the huge budget set aside for the education sector, relevant authorities say it still needs major changes.
"I want to be able to give clear orders, as the existing units within the Education Ministry and the NRC [National Reform Council] have not been able to yield very concrete results due to limitations and regulations," Prayut said.
He said he has already spoken to the education minister to ensure this will not interfere with his work.
Prayuth has also set his sights on amending related laws and overhauling structures for the sake of better education.
"I want to be able to make adjustments to the education system right now, in terms of class structure, fairness and the curriculum. Important subjects such as civic duties, history, democracy and patriotism need to be included," he said.
"I will try to heed the public's demands by addressing the question of making learning a constructive experience while also upholding quality."
He said the country also needs to rethink the procurement of textbooks and learning materials.
The Education Ministry will have a committee to evaluate the quality of textbooks before they are passed on to the Office of Basic Education Commission and a panel made up of representatives of teachers, parents, community leaders and student councils for approval.
"We will have to find out how we can acquire quality textbooks that are inexpensive. Can old textbooks be used, supplemented with inserts or sheets that contain additional content?
"The government may also have to take care of the expenses associated with textbooks, from kindergarten up to the end of basic education."
Lessons needed to be modernised, he said, and management synchronised on different levels in line with the national economic and social development plan.
Prayuth said his government would also look into the issue of tutorial schools.
"Don't assume that I am trying to get them to pay taxes. I want a more concrete structure and for greater fairness. I'm not banning anybody, but there is a need for rules," he said.