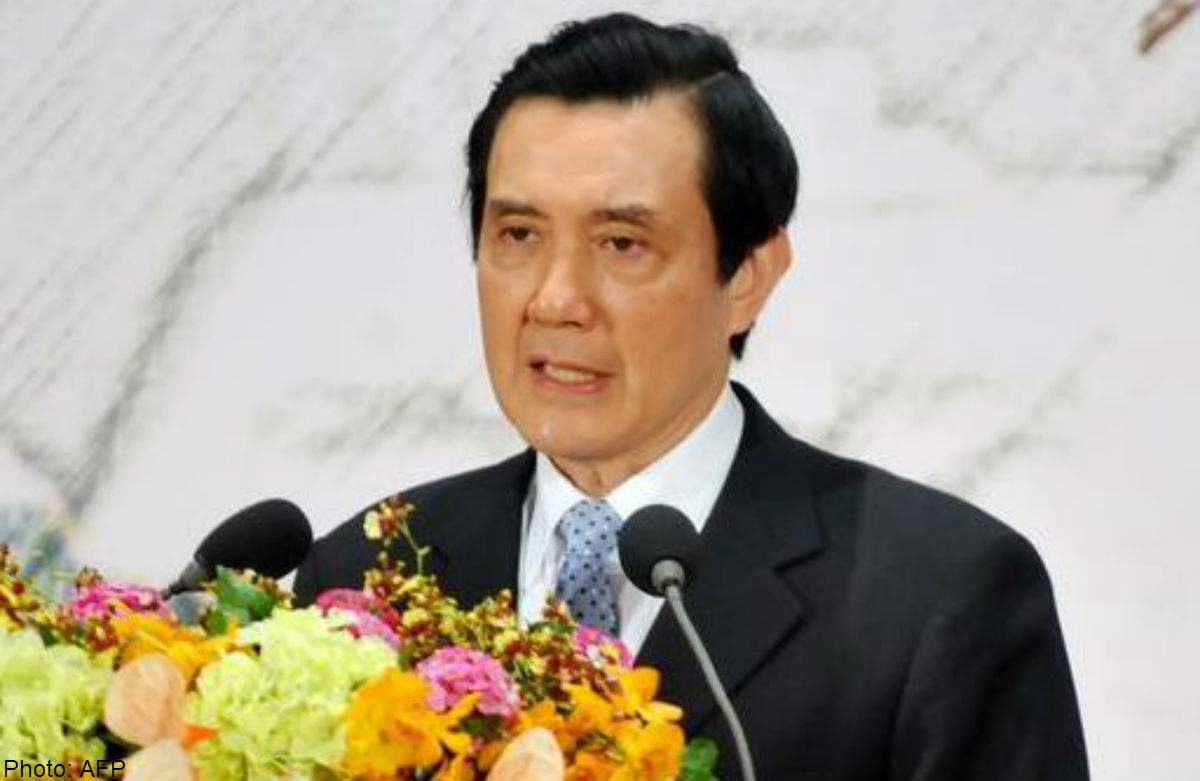 President Ma Ying-jeou yesterday visited one of the Flight GE222 accident survivors at MacKay Memorial Hospital (馬偕醫院) in Taipei and requested that the Ministry of Transportation and Communications strengthen its aviation safety measures.
The president arrived at the hospital at 1:30 p.m., accompanied by Transportation Minister Yeh Kuang-shih (葉匡時), Health Minister Chiu Wen-ta (邱文達) and MacKay Memorial Hospital Superintendent Yang Yu-cheng (楊育正), and visited the 10-year-old girl that survived the crash.
The president said that although the girl was hooked up to intubation tubes, she was conscious. The president added that her condition has stabilized, and that she will recover soon. Doctors also explained that the girl's injuries are not very serious and that she will get better very soon.
The president expressed gratitude to the two Navy noncommissioned officers, Yen Wan-ju (顏婉茹) and Tsai Pei-ju (蔡佩儒), who were on board the flight and saved the 10-year-old girl. The president also thanked the armed forces stationed in Penghu County as well as personnel who were involved in saving the 10 survivors.
The government has been doing all it can to help the survivors and families of the deceased, and it is trying to get to the bottom of what caused the accident, the president said.
An emergency operation centre was set up immediately, and the Executive Yuan, the Ministry of Transportation and Communications and the Ministry of Health and Welfare have been instructed to do all they can, the president said.
The nation is deeply saddened by the tragic accident, the president said, adding that he has instructed the relevant authorities to strengthen aviation safety measures and asked the Civil Aeronautics Administration to come up with a plan.