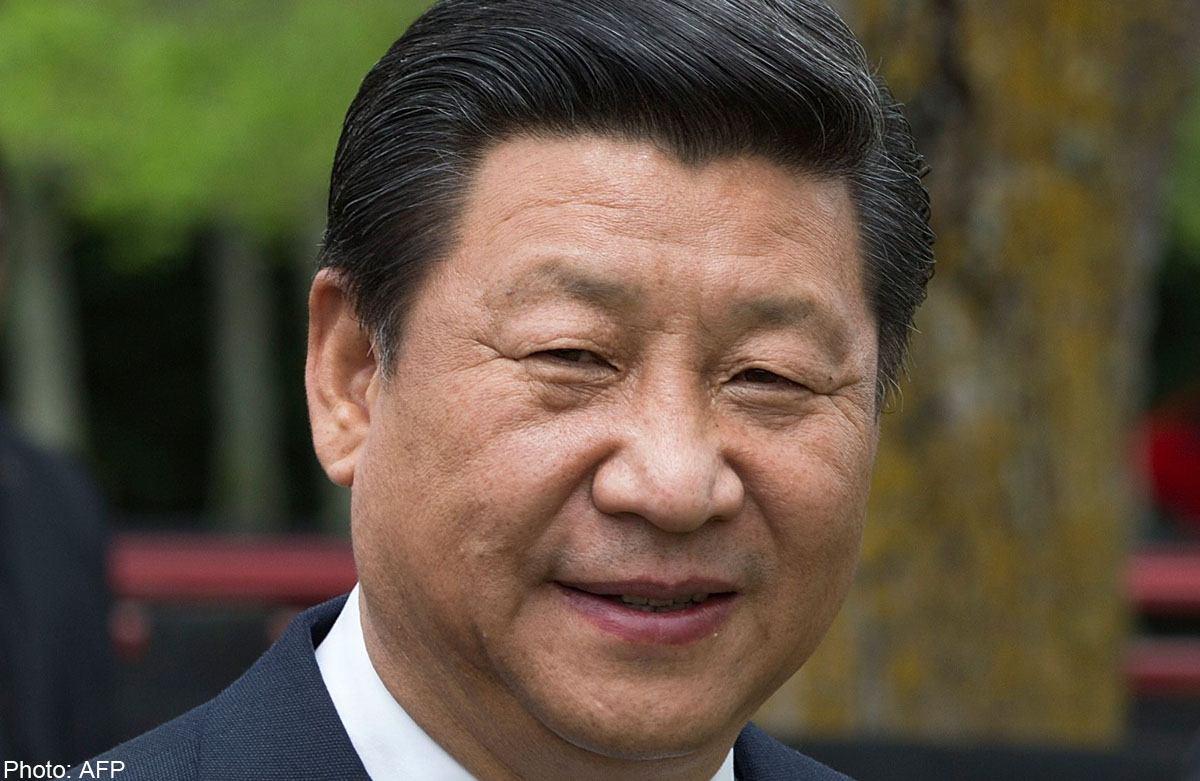 Among the various officials and party cadres who have fallen in China's anti-corruption campaign, one group stands conspicuously missing: princelings.
None of the descendants of the Chinese Communist Party (CCP) and People's Liberation Army (PLA) veterans have been implicated in a graft scandal in the last two years, since the anti-corruption drive began in December 2012.
The exception was disgraced Chongqing party boss Bo Xilai, who was sentenced to life in prison last year for corruption and abuse of power. The son of late party stalwart Bo Yibo, he was said to have plotted to oust Mr Xi, which was why he was targeted.
Some have even labelled the princelings the "untouchables", along with those whose resumes include stints in the coastal Fujian province, where Chinese President Xi Jinping had spent a large part of his working years.
"For now, it is clear those with privileged backgrounds will not be touched while those with ordinary backgrounds are fair game," said analyst Bo Zhiyue of the East Asian Institute in Singapore.
However, there are those who believe that the princelings are safe so far because the anti-graft campaign has to be carried out in phases.
Observers say the princelings, known also as hong er dai or "red second generation" in Mandarin, are unscathed not because they are cleaner than others of less illustrious backgrounds.
Said Hong Kong-based analyst Willy Lam: "It is well known that many princelings have obtained wealth either through their family connections or illegal means."
Peking University political analyst Zhang Jian said princelings are being protected as part of a strategy to bolster Mr Xi's public image and political legitimacy, given that he too is a princeling.
His late father Xi Zhongxun was a former vice-premier who was ousted by founding leader Mao Zedong.
"In portraying the princelings as clean and upright people, the hope is that others will think that Xi too is like them and worthy to govern the country," said Professor Zhang.
The CCP's disciplinary chief Wang Qishan, who is spearheading the anti-corruption drive, is also a princeling.
He is the son-in-law of former vice-premier Yao Yilin and the son of a former provincial party chief. Another reason often cited is Mr Xi's need for support from the princelings, especially those in the PLA, to help consolidate his power base after he took up the reins in late 2012.
Murmurings of double standards have spiked after a news website recently published a list of some 27 PLA princelings.
Top of the list are General Zhang Haiyang, political commissar of the Second Artillery Corps and son of former Central Military Commission (CMC) vice-chairman Zhang Zhen; General Liu Yuan, political commissar of the PLA's General Logistics Department and son of former president Liu Shaoqi; and General Liu Yazhou, political commissar of National Defence University and son-in-law of former president Li Xiannian.
On whether the Chinese public cares that the princelings are being protected, Dr Bo said: "People know about the bias but there's nothing they can do about it."
However, observers who believe the anti-graft drive is taking place in phases warn that the princelings may not be out of the woods yet.
They point to the graft probe launched last Monday against former president Hu Jintao's long-time aide Ling Jihua as a sign of how anti-corruption efforts are entering a new phase.
Mr Ling, 58, is viewed as the most senior serving official to be implicated in a campaign that counts mostly retirees, such as former Politburo Standing Committee member Zhou Yongkang and former CMC vice-chair Xu Caihou, among the 59 "tigers" or senior officials being probed.
With his background in the Communist Youth League, a powerful faction despite being sidelined by Mr Xi, Mr Ling's case is also seen as the start of a power play against the CCP youth wing.
Said anti-corruption expert Xiao Bin of the Sun Yat-sen University in Guangzhou city: "I would caution against trying to interpret why the princelings are safe so far. It is still early days."

This article was first published on December 28, 2014.
Get a copy of The Straits Times or go to straitstimes.com for more stories.