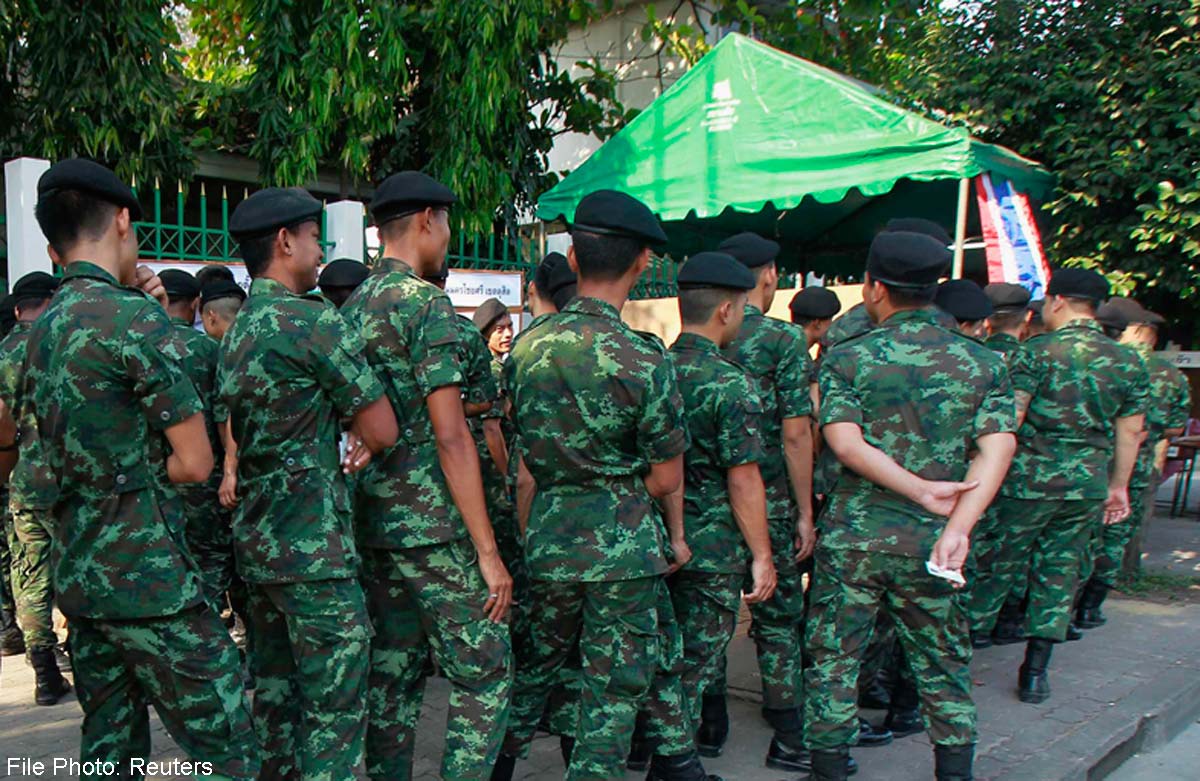 BANGKOK - Military personnel are being paid as bodyguards to protect the anti-government movement's core leaders, but this is not armed forces policy, Internal Security Operations Command spokesman Col Banphot Poonpien said.
Naval Special Warfare Command personnel were not only moonlighting as bodyguards, but were also serving criminal organisations after quitting the military.
He was speaking yesterday in response to Tuesday's arrest by police of two naval command officers, who have been charged with carrying firearms. Pol Maj-General Thirirat Nongharnphithak said the men admitted to serving as bodyguards for leaders of the People's Democratic Reform Committee (PDRC).
"There are more in-depth details that I would like to keep confidential, but there are indications about a large number of military personnel serving as bodyguards for PDRC leaders," he said.
A source said around 60 Navy seals had quit to work as private security contractors or bodyguards. Some of them had been protecting Suthep Thaugsuban since his tenure as a deputy PM in the previous government