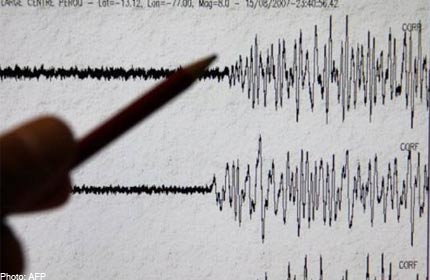 JAPAN - A research team including members of the University of Tokyo's Earthquake Research Institute plans to use a supercomputer to estimate the effects on the 1.8 million buildings in Tokyo's 23 wards if a magnitude-7-class earthquake occurs directly beneath the capital.
It will reportedly be the world's first seismic damage prediction system to cover such a large number of buildings.
The team will release the results by area, not for each building, as early as next spring, hoping they will be utilized to improve disaster preparedness against a possible massive earthquake.
This research is part of the urban disaster preparedness project to deal with a possible quake with its focus directly under the metropolitan area.
The project was started by the Education, Culture, Sports, Science and Technology Ministry in fiscal 2012.
The Tokyo Institute of Technology and the Tokyo metropolitan government have also participated in the research.
An estimate of damage from a possible earthquake is usually made based on a ratio of wooden and ferro-cement buildings fully or partially collapsed in major past quakes.
But this method has faced problems, including the difficulty in estimating damage to skyscrapers, which did not exist when some large past quakes occurred. Therefore, the research team decided to calculate how an earthquake will affect each building.
The team has already acquired the latest data on buildings, such as location, size and floor number, from two companies making housing maps. The new system allows for the input of an enormous volume of building data.
After adding other information to be provided by the Tokyo metropolitan government, including building age and design, the team will simulate how those buildings be affected in the potential earthquake using University of Tokyo and Tokyo Institute of Technology supercomputers.
"With detailed building information, we can estimate damage in areas other than Tokyo," said Prof. Muneo Hori of the institute, an expert in earthquake engineering.