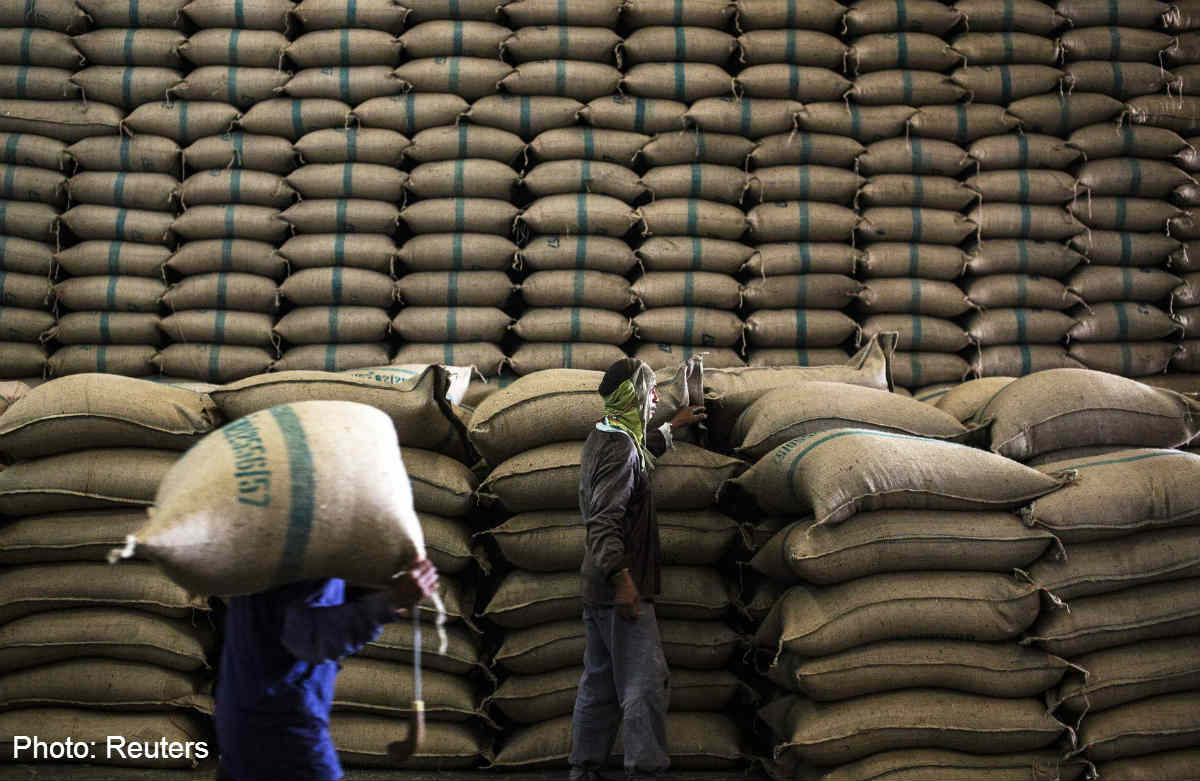 BANGKOK - Asian rice prices eased and were expected to keep falling due to a seasonal rise in supply and sales from Thai government rice stocks, traders said on Thursday.
The price of common grade Thai 5-per cent broken rice dropped to US$440 (S$557.70) per tonne from US$450 last week, they said.
The same grade 5-per cent Vietnamese white rice also declined to US$375 a tonne, on a free on board basis, for loading after March 15. For outright shipment the variety stood at US$395 to US$400 a tonne, easing from US$400 last Friday.
"The prospect of rising supply during the harvesting season at a time when Thailand is rushing to sell its stocks is expected to hammer prices down further," said a Bangkok-based trader.
The Thai government said it would open another tender to sell 500,000 tonnes of rice from stocks in the wake of an offering of 400,000 tonnes that attracted healthy interest.
That comes after it said on Tuesday that it could not renew its controversial rice-buying scheme when it expires at the end of February.
Farmers in Thailand are due to start harvesting their second crop in late February, with around 8.5 million tonnes of paddy set to flood the market.
Traders said easing Thai prices prompted buyers in Africa to purchase several thousands tonnes of parboiled grade for March/April shipment.
"But demand from African countries was not big enough to help support prices at a time when the Thai government has to stop intervening the market due to the political turmoil in Bangkok," said Kiattisak Kallayasirivat of Novel Agritrade.
Prime Minister Yingluck Shinawatra, assailed since November by a largely urban, middle class protest movement bent on driving her from office, is now facing unrest among her Puea Thai Party's natural supporters in the countryside, where many farmers have gone unpaid for their rice for months.
In Vietnam, rice trade revived after the week-long Lunar New Year holiday, with China starting to buy rice via land-border trade. "China is buying again, but not much yet," said a trader in Ho Chi Minh City.