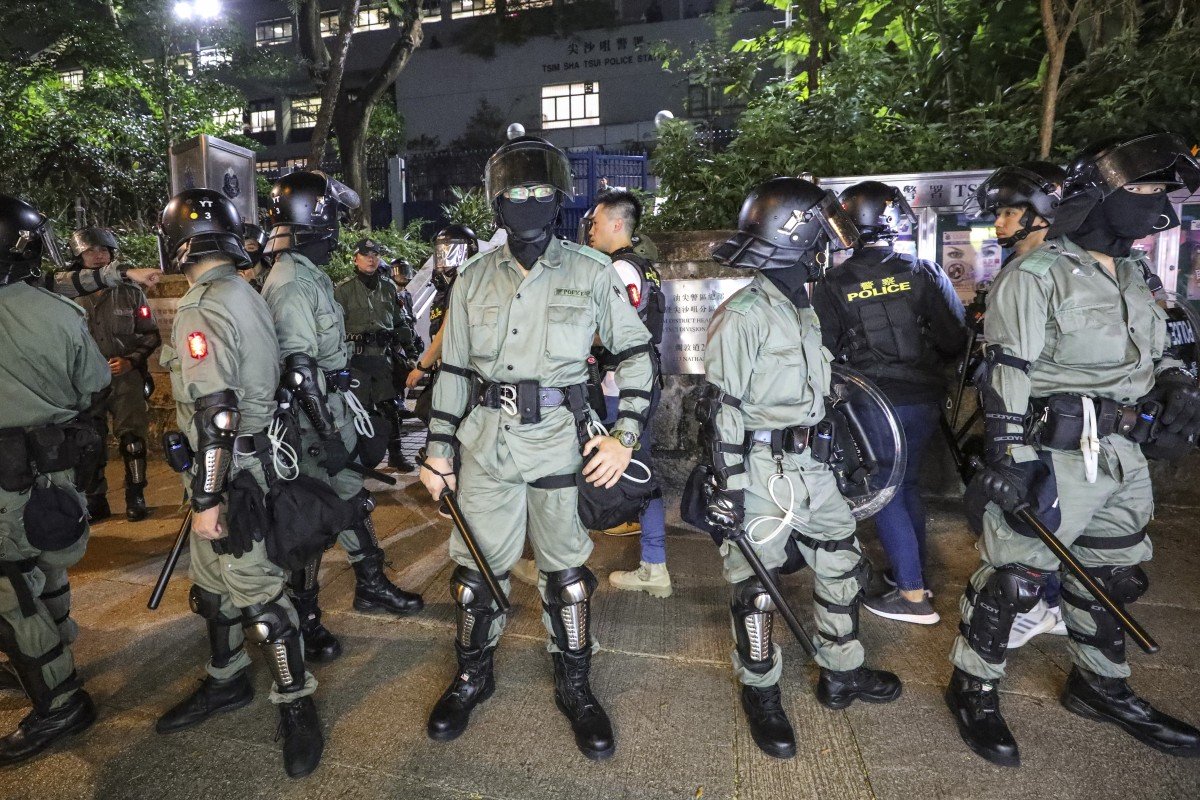 As Hong Kong gears up for a key election on Sunday amid the city's ongoing protest crisis, all polling stations will be guarded by armed officers in riot gear for the first time in the history of local polls, the Post has learned.
The police force will be on "maximum reserve" mode to thwart any disruptions or violence but maintain a "minimum presence" to avoid sowing fear among voters as they cast their ballots at the more than 600 polling stations for the district council elections.
A senior police source said that to enable such tight security, almost all officers in the 31,000-strong force, regardless of which division they are attached to, have to report for duty on election day, with 3,000 riot control officers and crime investigators on standby.
"On top of security guards, there are also armed police officers in riot control uniform and gear in every polling station. District officers will patrol their own area and handle any disturbance first," the source said.
Another source said plain-clothes officers would be equipped with anti-stab vests and anti-slash neck protectors, in the wake of a series of attacks on police.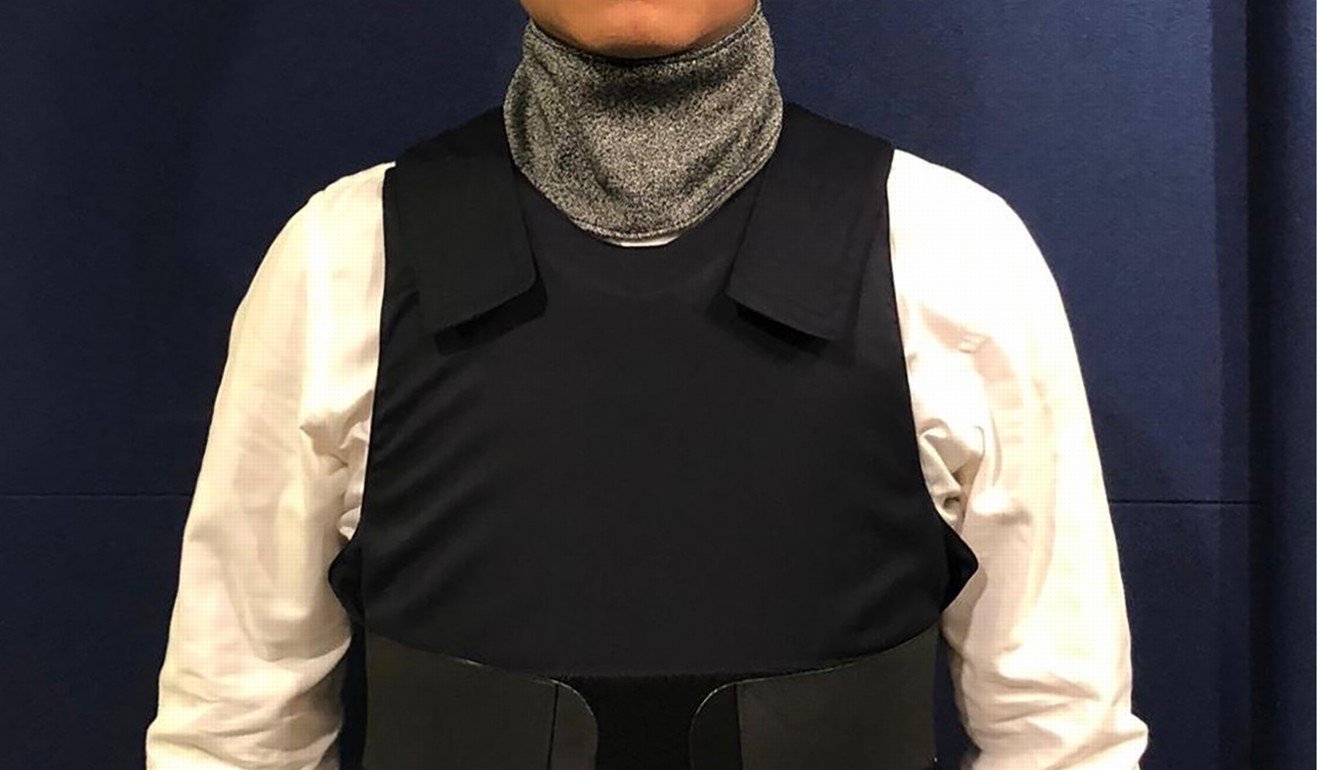 He stressed, however, that to avoid voters worrying, the force's presence around polling stations would be minimised but with enough officers on standby in the vicinity.
Alongside the security preparations, a number of candidates contesting the 452 seats up for grabs are also taking additional precautions such as blurring their supporters' pictures on their social media accounts, not going out too late at night to canvass for support and keeping gatherings low-key.
Both camps across the political divide held campaign rallies on Thursday to drum up support for Sunday, with the pro-establishment bloc scaling back its campaign to avoid the attention of anti-government protesters.
The polls, held in the midst of the protest crisis now in its sixth month, will effectively be a referendum on the government and its allies and will have knock-on effects on the legislative elections next year, which draw candidates from among successful district councillors.
Anger against the government and police could erode the dominance of the pro-establishment side and mean more seats for the pan-democratic camp and galvanise the protest movement further.
China's top leadership has urged the government to hold the elections as scheduled despite the ongoing unrest and the uphill battle facing the government's allies, also dubbed the pro-Beijing camp, as the Post earlier reported.
On Thursday, Chief Secretary Matthew Cheung Kin-chung reiterated the government's determination to hold the elections in a fair and orderly manner
The Electoral Affairs Commission also announced earlier this week it would hire extra security guards and move four polling stations away from universities after some of the campuses became intense battlefields between protesters and police.
The city's largest pro-establishment party, the Democratic Alliance for the Betterment and Progress of Hong Kong, which is fielding 179 candidates for the 452 seats, held a campaign rally on Thursday morning, calling for "freedom and reason".
Compared to its previous rallies, the event was a more muted gathering of mainly candidates, party veterans and core supporters, but not the bigger group of pro-Beijingers from the National People's Congress and the Chinese People's Political Consultative Conference.
"It was on a smaller scale, as we are wary of 'attacks' from protesters," a party management official said. "We quickly wrapped it up in 30 minutes as there were messages in the Telegram channels that protesters might come over."
But in the half-hour, DAB chief Starry Lee Wai-king and some candidates kicked black football balls, to symbolise the throwing out of black-clad protesters. The "black force" needed to be kicked out to rid the city of violence and allow people to express their views freely and to go back to work and school, Lee said.
To protect the supporters who attended the rally from being doxxed, some later candidates covered their faces in the photos before posting them on their social media accounts.
Lawmaker Michael Luk Chung-hung, of the pro-Beijing Federation of Trade Unions, said the party turned such a rally into a closed-door event, as an internal gathering to mobilise volunteers amid heightened security fears.
The councillor in the Tin Heng constituency of Yuen Long district said many party colleagues had cut back on campaigning in the streets at night and relied more on phone calls to win over voters.
He is facing challenges from Wong Pak-yu, Chan Ka-chun and Stanley Chan Chi-shing.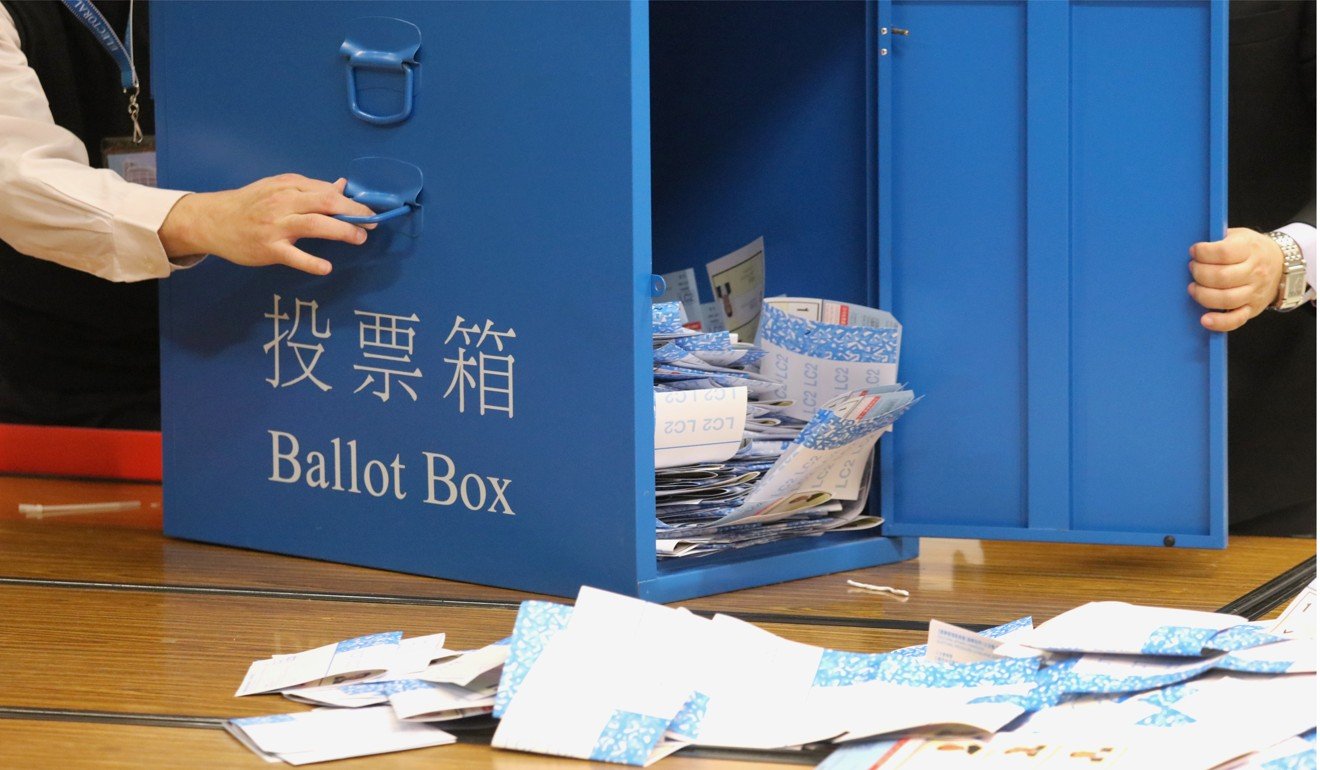 With their offices vandalised and supporters harassed, the camp has complained that the elections are unfairly stacked against them.
The pro-establishment camp has taken a beating in its support after it was seen as flip-flopping over the now-withdrawn extradition bill which would have allowed the transfer of fugitives to mainland China.
It had supported the government on the bill, and then backed down in the face of overwhelming opposition, upsetting its own support base and further alienating other residents it was trying to court.
During the protest crisis, politicians on both sides have become targets.
Outspoken pro-Beijing lawmaker Junius Ho Kwan-yiu was attacked by a knife-wielding man when he was campaigning, while several pan-democrats including Jimmy Sham Tsz-kit were assaulted on the streets.
Ho is running against Lo Chun-yu and Chiang Ching-man in Tuen Mun, while Sham is up against incumbent Michael Wong Yue-hon in Sha Tin.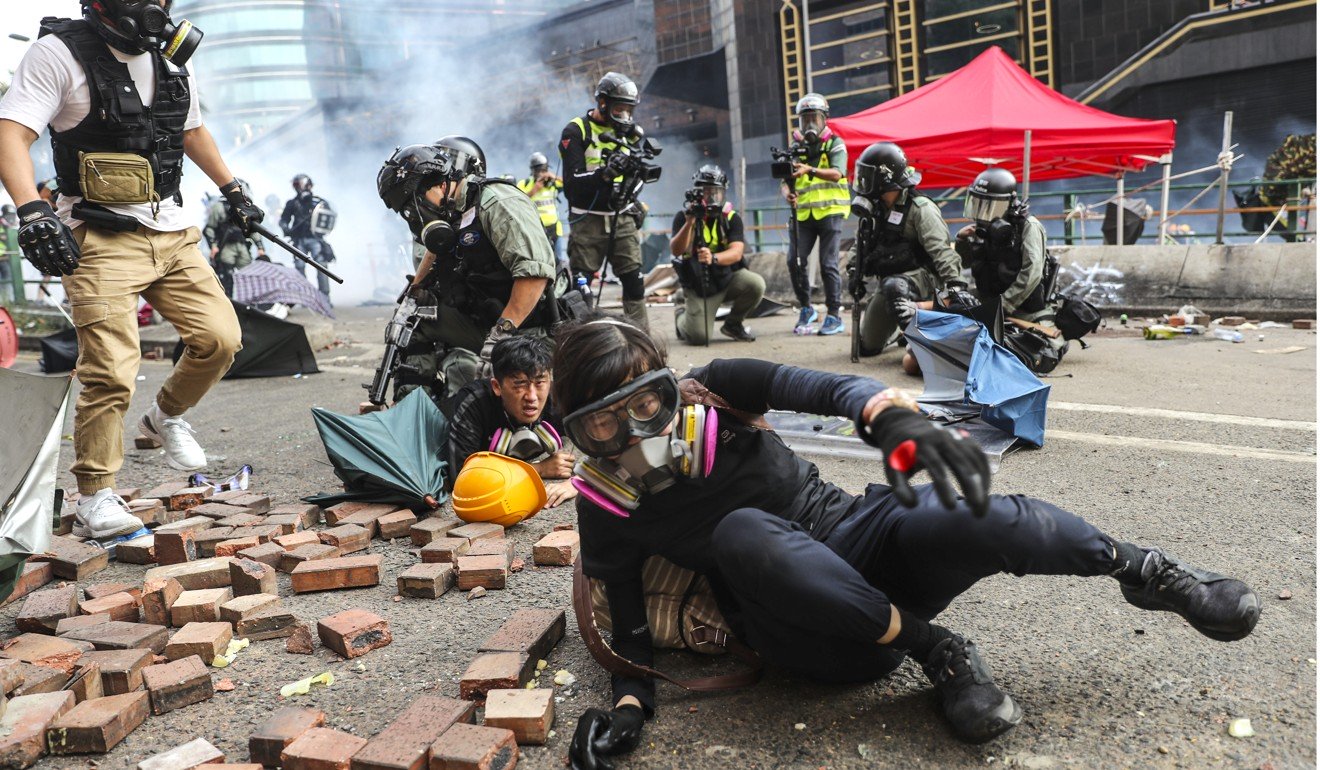 The pro-democracy camp, which is staging its most ambitious campaign yet by sending candidates to all 452 constituencies, held a joint campaign rally on Thursday, chanting "five demands, let's vote as a referendum" - echoing the "five demands, not one less" slogan used during the ongoing demonstrations by protesters on what they want the government to do.
Democratic Party chairman Wu Chi-wai dismissed the complaints raised by the camp's opponents, as he said several pan-democrats had also been assaulted and had their banners vandalised.
"We call for restraint from all sides as this election carries enormous significance, as it will demonstrate how the public assesses the government amid the protests," he said.
This article was first published in South China Morning Post.