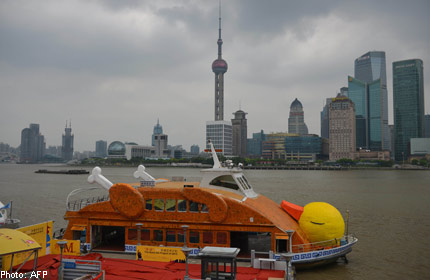 CHINA - A boat made to look like a roasted duck is seen on the Huangpu River in front of the financial district of Pudong in Shanghai, China, on Tuesday. Shanghai served up its 'roasted' version of Dutch artist Florentijn Hofman's giant yellow duck, complete with drumsticks and crispy brown skin.
The artist's Rubber Duck installation gained rave reviews when a 16.5m tall version arrived in Hong Kong earlier this year. Shanghai's duck is a working ferry that will carry passengers and host cultural performances including poetry readings.
Get The New Paper for more stories.