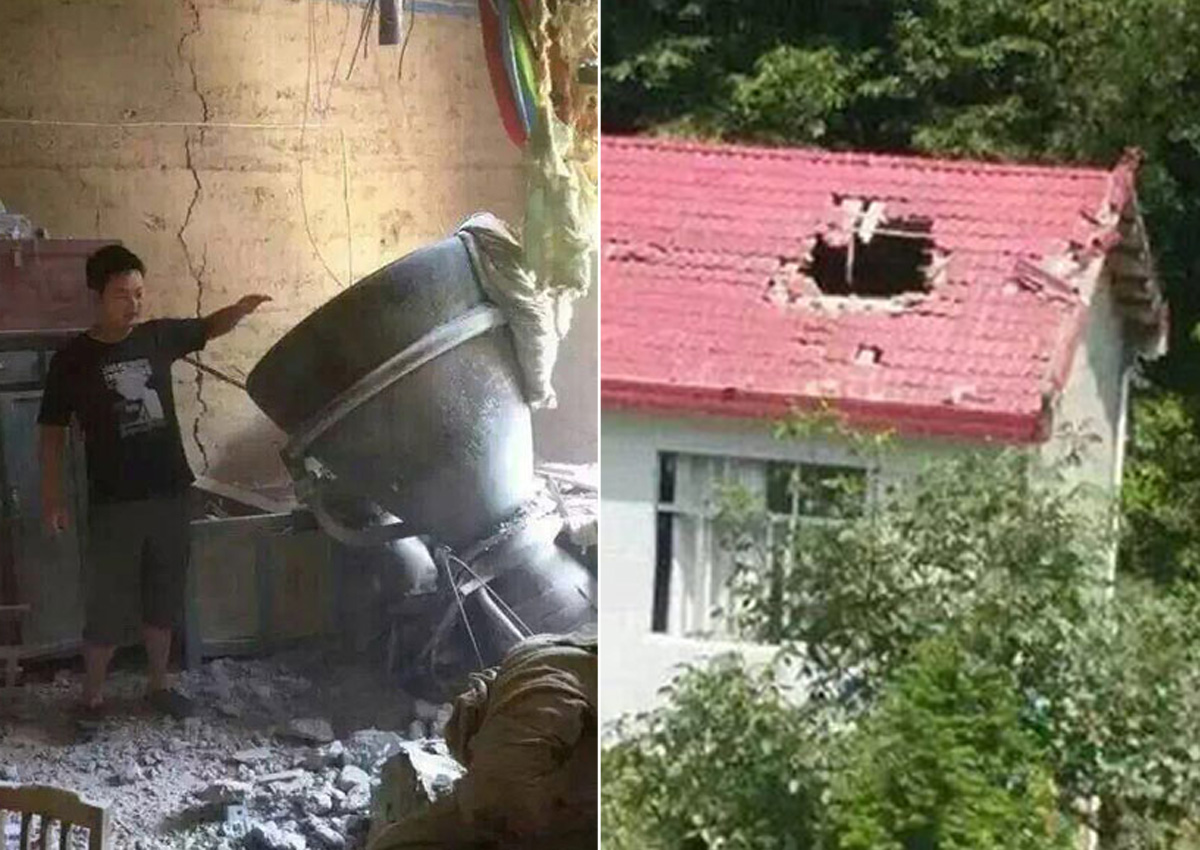 A house in a village in Ankang city, Shaanxi province was hit by falling pieces of a rocket propeller on Tursday morning, reported qq.com on Friday. Fortunately, there were no casualties.
According to the report, the wreckage fell through the house at 10:40 am when a villager said he heard a big noise, and the boom was loud enough to rattle the windows. The wreckage made a hole on top of the house's roof.
The local police station has confirmed the wreckage was part of a rocket propeller.
A previous report stated that China's Yaogan-27 remote sensing satellite was sent into space on Thursday at 10:31 am, from Taiyuan launch site in neighbouring Shanxi Province.