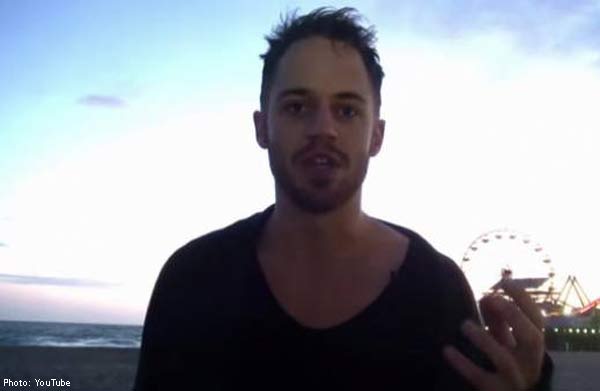 Korea is considering banning a controversial US pickup artist from entering the country, where he is scheduled to hold a seminar next month, government sources said Sunday.
Julien Blanc is scheduled to bring his world tour seminar to South Korea from Dec. 4-6, according to a petition on the campaigning website Change.org.
The petition, started by six South Korean feminist groups last Wednesday, urges the South Korean immigration office to prohibit Blanc from entering South Korea, where he would, they say, teach men how to "exercise violence, abuse and rape women."
More than 50,000 participants have signed the petition as of Friday, according to Change.org.
The 25-year-old American, who is a paid instructor on the dating advice website Real Social Dynamics, has been the subject of international criticism for teaching men how to treat women through the use of physical and emotional abuse.
His recommended dating methods include choking women, threatening to commit suicide and treating women "like servants," reports say.
A South Korean Justice Ministry official said the ministry, which handles immigration affairs, is contemplating barring Blanc from entering the country.
"Under current immigration law, the justice minister has the authority to ban foreigners who are considered a threat to our social order or moral values," the official said, requesting anonymity.
Blanc was deported from Australia last week after protests arose over his controversial teaching methods. Similar petitions have been ongoing in the UK, Canada and Japan.