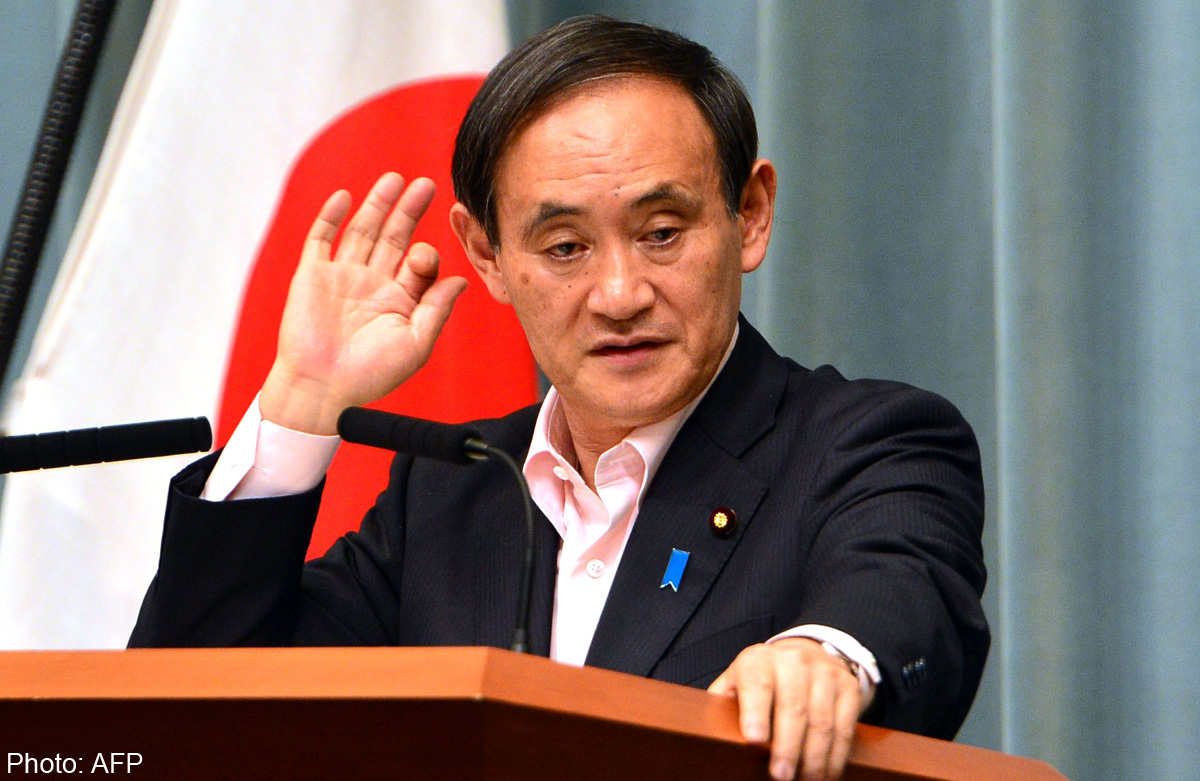 SEOUL - South Korean and Japanese officials on Wednesday denied reports that the two countries, whose relations are at their lowest ebb for years, are considering high-level talks at a regional forum next month.
In an unsourced report, Japan's influential Nikkei daily said Tokyo wanted to set up talks between the neighbours' foreign ministers to discuss "contentious issues" at the meeting of the Association of Southeast Asian Nations (ASEAN) in Myanmar in early August.
But Chief Cabinet Secretary Yoshihide Suga, the Japanese government's top spokesman, said there was "no truth" in the idea.
South Korea's Yonhap news agency carried a similar report, saying Seoul was interested in the prospect of a meeting between the two ministers on the ASEAN forum sidelines.
"Nothing has been decided yet, but it would be better to hold such a meeting," it quoted a government source as saying.
But a South Korean Foreign Ministry spokesman said the report was "not true." The current diplomatic rift between South Korea and Japan has its roots in disputes related to Japan's 1910-45 rule over the Korean peninsula.
They include a territorial row over a tiny batch of rocky islets and Seoul's demands for further reparations for Korean women forced to work in Japanese World War II military brothels.
Japan has long maintained that all issues relating to the colonial period were settled under a 1965 bilateral treaty that normalised diplomatic ties with South Korea.
The rift is a source of increasing anxiety for the United States, whose strategic "pivot" to Asia is on a more fragile footing with its two main military allies in the region barely on speaking terms.