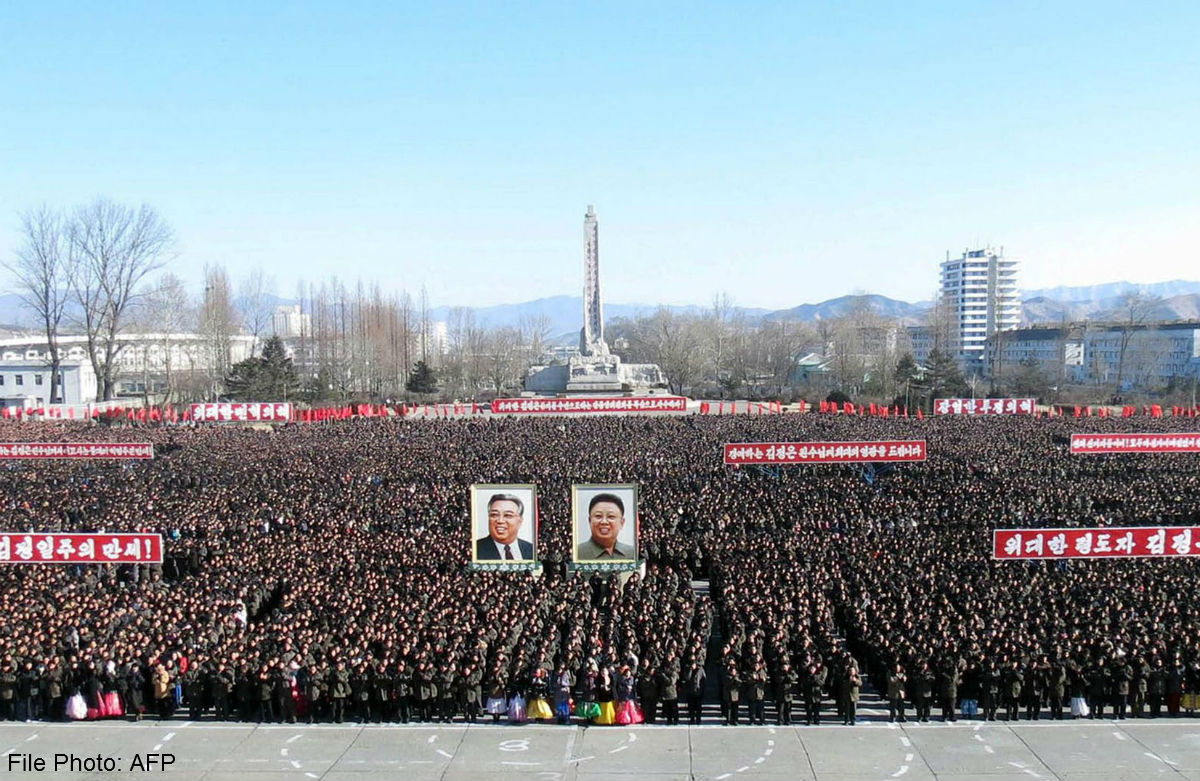 SEOUL - A South Korean missionary arrested in North Korea in October told a news conference staged in Pyongyang on Thursday that he had been working for South Korean intelligence.
Kim Jeong-Wook, wearing a dark suit and in apparent good health, detailed a number of "anti-government" activities as he read out a statement.
No questions were taken at the event, footage of which was broadcast on South Korean television.
Foreigners arrested in North Korea are often required to make a public "confession" which can then expedite their eventual release.
"I thought that the (North's) current regime should be brought down and acted ... under directions from the (South's) National Intelligence Service," Kim said.
"I met with North Koreans and introduced them to the NIS," he added.
When Kim was first arrested, the North simply announced that it had captured a South Korean "spy" and ignored repeated requests from Seoul to properly identify the detainee.
It later emerged that he was Kim Jeong-Wook, 50, a Baptist evangelist who for seven years had been providing shelter and food to North Koreans living in China's northeastern border city of Dandong.
Fellow activists said he had crossed the Yalu border river in October to establish the whereabouts of some North Korean refugees who had been arrested in Dandong by Chinese authorities and repatriated.
In his statement, which he delivered, seated alone at a small table, Kim said he had told North Koreans he met that statues to the country's ruling Kim dynasty should be smashed, and churches built in their place.
"I also vilified and insulted the North's leadership with extremely colourful language," he said.
A friend and fellow Christian activist, Ju Dong-Shik, said the idea that Kim was acting under orders from South Korean intelligence was "ridiculous".
"All the work he did was humanitarian," Ju told AFP in Seoul, adding that Kim had run three shelters for North Korean refugees in Dandong.
The news conference came a week after North Korea arrested an Australian missionary, John Short, 75, after he left a Christian pamphlet in a Buddhist temple.
Although religious freedom is enshrined in the North Korean constitution, it does not exist in practice and religious activity is severely restricted to officially-recognised groups linked to the government.
North Korea is also holding US citizen Kenneth Bae, described by a North Korean court as a militant Christian evangelist.
Bae was arrested in November 2012 and sentenced to 15 years' hard labour on charges of seeking to topple the government.
A number of US missionaries have been arrested in the past, with some allowed to return home after interventions by high-profile US figures.