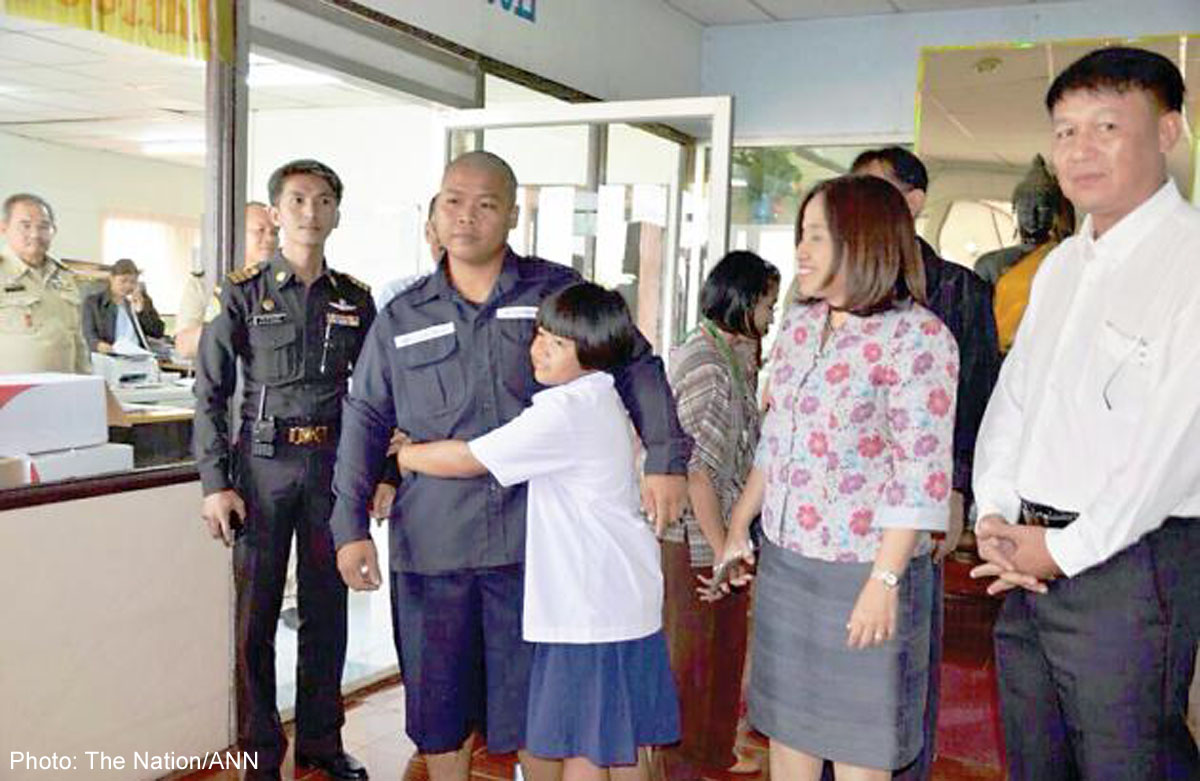 Surat Maneenopparatsuda, who sold the CDs at just Bt20 (S$0.79) apiece, ended up being convicted of copyright infringement.
On Thursday, the Supreme Court upheld the guilty verdict and ordered Surat to pay a Bt133,400 fine for the crimes committed. Because he had no cash to pay the hefty sum, the 28-year-old man was taken to Pathum Thani Central Detention Centre to serve time instead (a day in prison is counted as Bt200 in fines).
Surat has attracted much public sympathy, partly because he committed the crime out of ignorance. At Saphan Sung District Office, he is a well-loved and hard-working garbage collector.
Woranai Bamnejphan, a lawyer for the good Samaritan, paid the fine for Surat at the Criminal Court on Ratchadaphisek Road in Bangkok yesterday morning.
After receiving a receipt and the court order to release Surat to freedom, he quickly headed to Pathum Thani Central Detention Centre.
"I can't disclose details. The donor of the money wishes to remain anonymous," Woranai said.
Saphan Sung District Office director Kanchana Charbsuwan also showed up at the court later in the morning to pay the fine with money from Bangkok Governor MR Sukhumbhand Paribatra and Interior Minister General Anupong Paochinda.
"I found out that someone had already paid the fine for him," Kanchana said. "Although I don't know who that person is, I would like to say thank you for extending help to Surat."
She said many people had sympathy for Surat because he was a well-loved worker. "His daughter has also had health problems."
Surat's daughter Jantima and his father Surasit Maneenopparatsuda rushed to the court as soon as they heard that the fine had been paid.
"We are grateful for the many people who wish to help our family," Surasit said. He then rushed to Pathum Thani Central Detention Centre to see his son.
After being released, Surat expressed thanks to everyone who offered him help. "I will go back to work to support my parents and my daughter," he said.
Later in the day, Surat gave flowers to Sukhumbhand for extending help and allowing him to continue working for the Bangkok Metropolitan Administration (BMA).
"At first, I was so worried about the legal proceedings that I dared not inform my supervisor. I was afraid I would be fired," he said.
But his case became news and later on the BMA stepped in to help by providing lawyers and moral support.
"I've learned an expensive lesson. Back then, I didn't know selling those CDs was against the law. It was the first time I sold those CDs too.
"Some CDs came from piles of garbage, some from my own house, and some from my friends. My wife was pregnant with our second child at that time.
"So I scoured the house for something I could sell," Surat recounted. "In fact, my stall had used clothes and bags too."
Kanchana said Surat had been working hard and had lately developed hypertension. "We will send him to a hospital today," she said yesterday.
Sukhumbhand said the BMA had extended help to Surat as soon as it found out what happened.
"Because the BMA can't use its financial resources for such cases, we are considering a plan to set up a fund to help our employees and workers," he said.