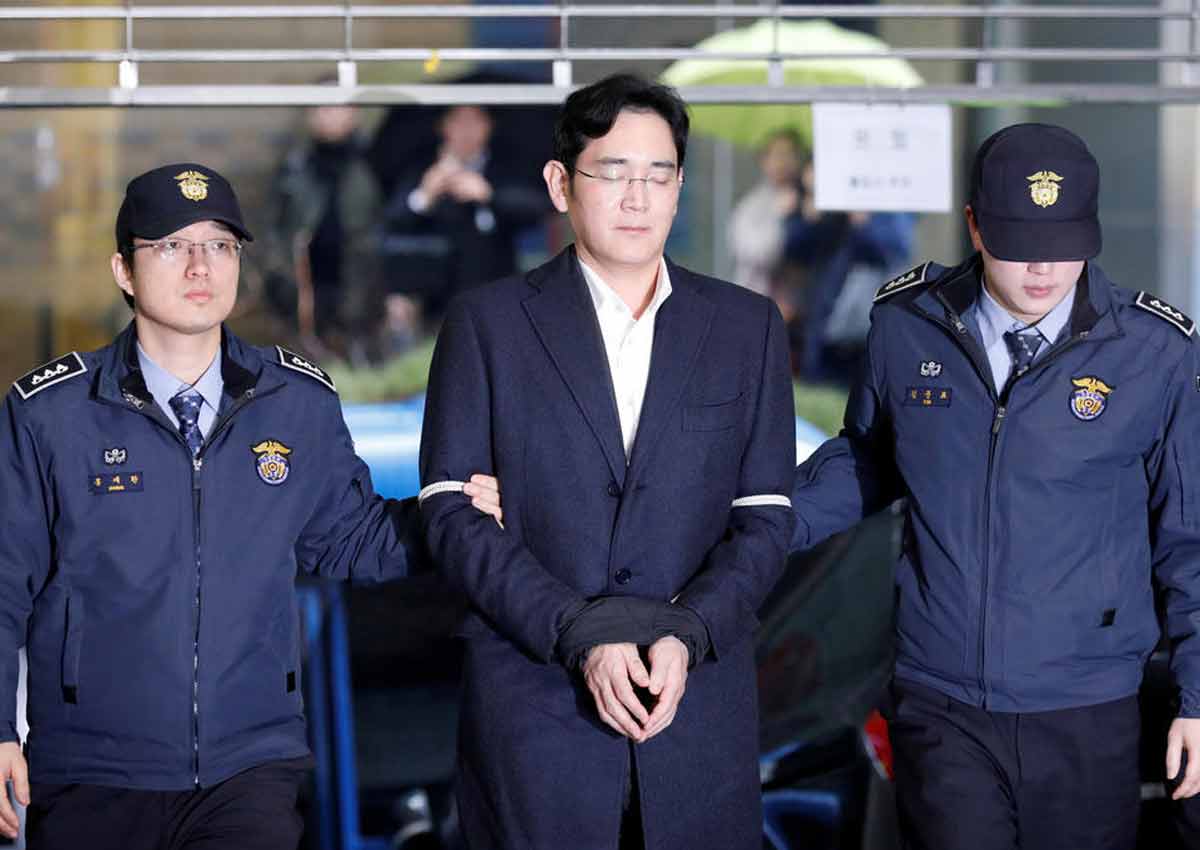 SEOUL- Samsung heir Lee Jae-yong's new home is a cell measuring 68 square feet-roughly half the size of a standard US parking space-and equipped with a foldable mattress, table, chair, sink, toilet and an LG television.
The vice chairman of Samsung Electronics Co. wears a khaki jumpsuit and uses a communal shower, according to an official at the Seoul detention centre where he is being held. He eats alone in his cell, his three meals-usually rice, soup and a handful of side dishes-valued at about US$1.25 (S$1.75) each and adding up to a daily total of some 2,500 calories. He must wash his own utensils.
Mr. Lee is allowed to watch television for seven hours on weekdays and 11 hours on weekends, though just one channel of preapproved programs, the official said. There is one programme not preapproved: The nightly news, which of late has often featured detailed reports on his own legal predicament.
The 48-year-old can leave his cell three times a day: 30 minutes for exercise, a 10-minute visitor's session, and to shower. He is limited to one visitor a day, other than his lawyers, who have unrestricted access.
Mr. Lee has been kept away from other inmates even outside his cell, said the Seoul detention centre official, citing safety concerns.
Read the full article here
OTHER WSJ.COM STORIES:
- Samsung Heir Lee Jae-yong Indicted on Bribery Charges
- South Korea's LG Electronics to Build US Factory in Tennessee
- South Korea's Acting President Rejects Extension of Scandal Probe