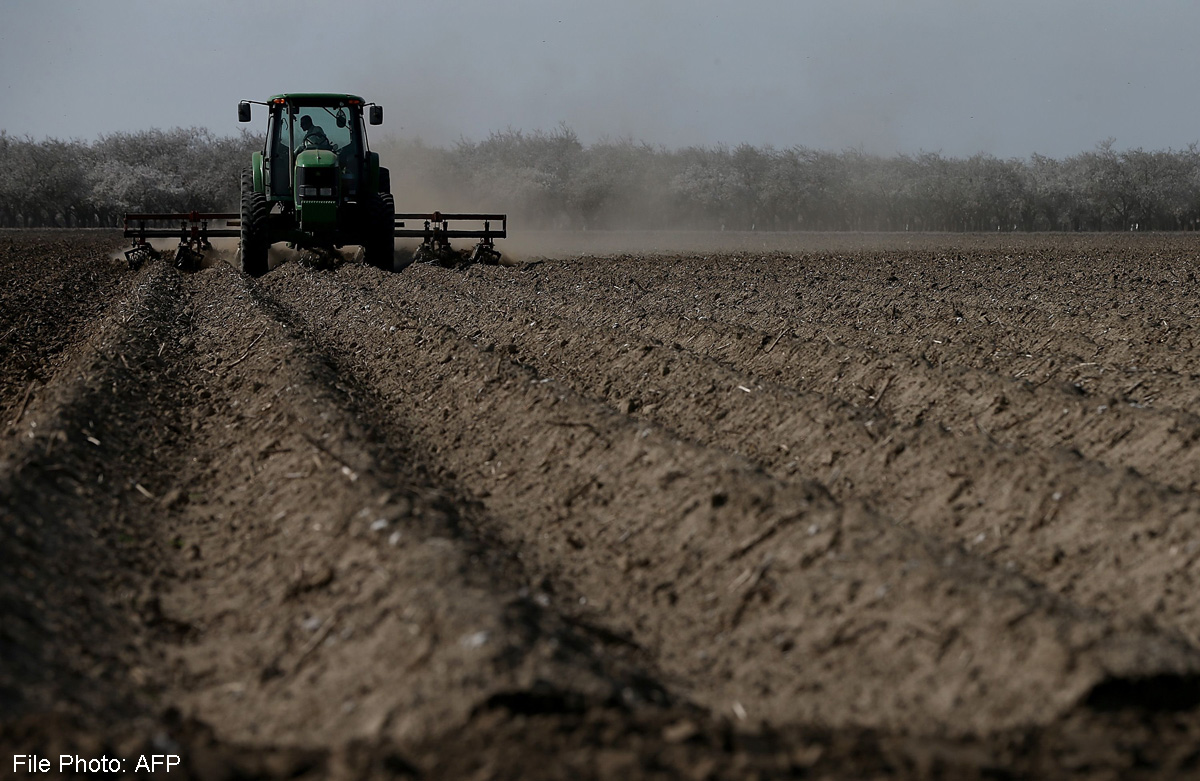 BANGKOK - Across Indochina, from Myanmar to Vietnam, as the dry season sets in, each country is once again grappling with forest fires, mostly set in order to clear land.
But in Thailand, scientists warn that already dry conditions are being made worse by over-cultivation of rice, which is sucking up what little water is left.
"It is more a question of changing usage behaviour (than of a shortage of water)", caretaker Deputy Prime Minister Plodprasop Suraswadi told reporters in Chiang Mai on Thursday.
"For example, farmers are rushing to grow second and third crops for fear of drought."
He said that even though water volumes at reservoirs were on a par with levels seen at this time last year, demand had increased - which could make it necessary to ration water in the coming months.
On Wednesday, air quality in two Thai provinces in the north, Lampang and Phrae, exceeded safety limits.
On Thursday, 15 provinces, mostly in northern, north-eastern and central Thailand, were declared drought-hit and eligible for emergency funding.
Earlier, on Feb 12, Vietnam's department of forest management warned 37 provinces - out of 58 - of the risk of forest fires.
Hot spots in the Indochina region jumped from around 470 on Feb 20 to around 750 on Thursday, according to the Singapore Meteorological Service satellite map.
Dry season fires and drought or near-drought conditions are a seasonal phenomenon. How bad this year will get before the monsoon rains come in June is the subject of much discussion.
Some experts say there is a chance that the El Nino phenomenon will appear late this year. El Nino, which occurs once every four to 12 years, is a warming of the surface temperature of the Pacific that can extend the hot season and drought.
Still, the consensus is that this year will be "neutral" and El Nino will not occur, according to Dr Anond Snidvongs, one of Thailand's most prominent climate change scientists.
However, the forest fire problem is likely to get progressively worse as farmers - especially those in the uplands or hill tracts across the region - begin clearing more land for summer crops.
Many are growing record amounts of rice, and thus drawing record amounts of water, which means there will not be enough to last out the hot season.
On Thursday, Disaster Prevention and Mitigation Department chief Chatchai Promlert urged farmers to be economical in their use of water, and to consider growing short-cycle and less water-dependent crops than rice, which relies heavily on water.
He said major reservoirs in the country were currently at 64 per cent of their capacity, and only around half of that water would be available for agriculture.
Dr Snidvongs, who is executive director of Thailand's Geo-Informatics and Space Technology Development Agency, said that the increased cultivation of rice was worrying.
"If you look at the satellite map of north-eastern Thailand, it is all green," he said. "Last year, in the north-east, they planted two million to three million rai (320,000ha to 480,000ha) of rice. This year, they have planted nearly 10 million rai."
Now, the farmers risk losing their crops, he said, in a "man-made drought".
"It is a time bomb," he warned.
nirmal@sph.com.sg
Get a copy of The Straits Times or go to straitstimes.com for more stories.