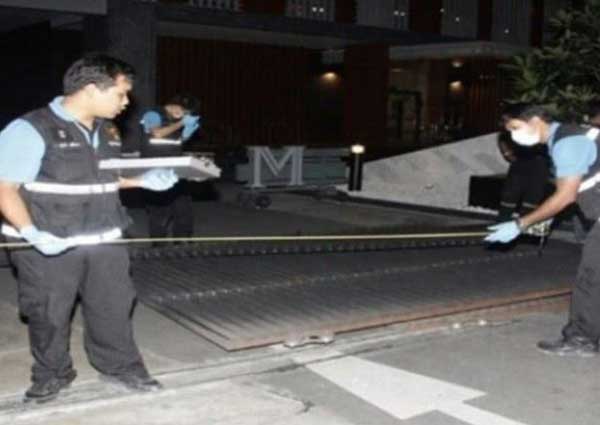 BANGKOK - A security officer was killed when he was crushed by a broken sliding gate that fell on him at a Bangkok condominium early on Thursday, police said.
Suradej Sotethisansern, 57, died at the scene at 2am.
His skull was crushed and and his ribs were broken at the M Phayathai Condominium.
The condominium's CCTV footage showed that when Suradej was pulling the two-layer gate to close, the outer layer appeared to tilt outside.
He went outside to try to push it back in place, but the entire gate fell and crushed him.