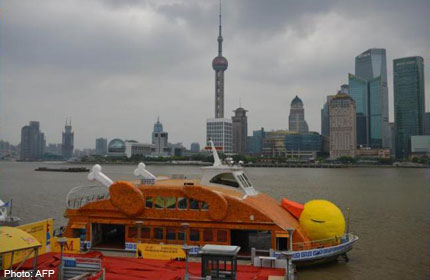 SHANGHAI - This boat, made to look like a roasted duck, debuted on the Huangpu River in the financial district of Pudong in Shanghai yesterday.
Shanghai served up its "roasted" version of the duck, complete with crispy brown skin, after an art installation of a giant rubber duck in rival city Hong Kong attracted massive interest.
Get My Paper for more stories.