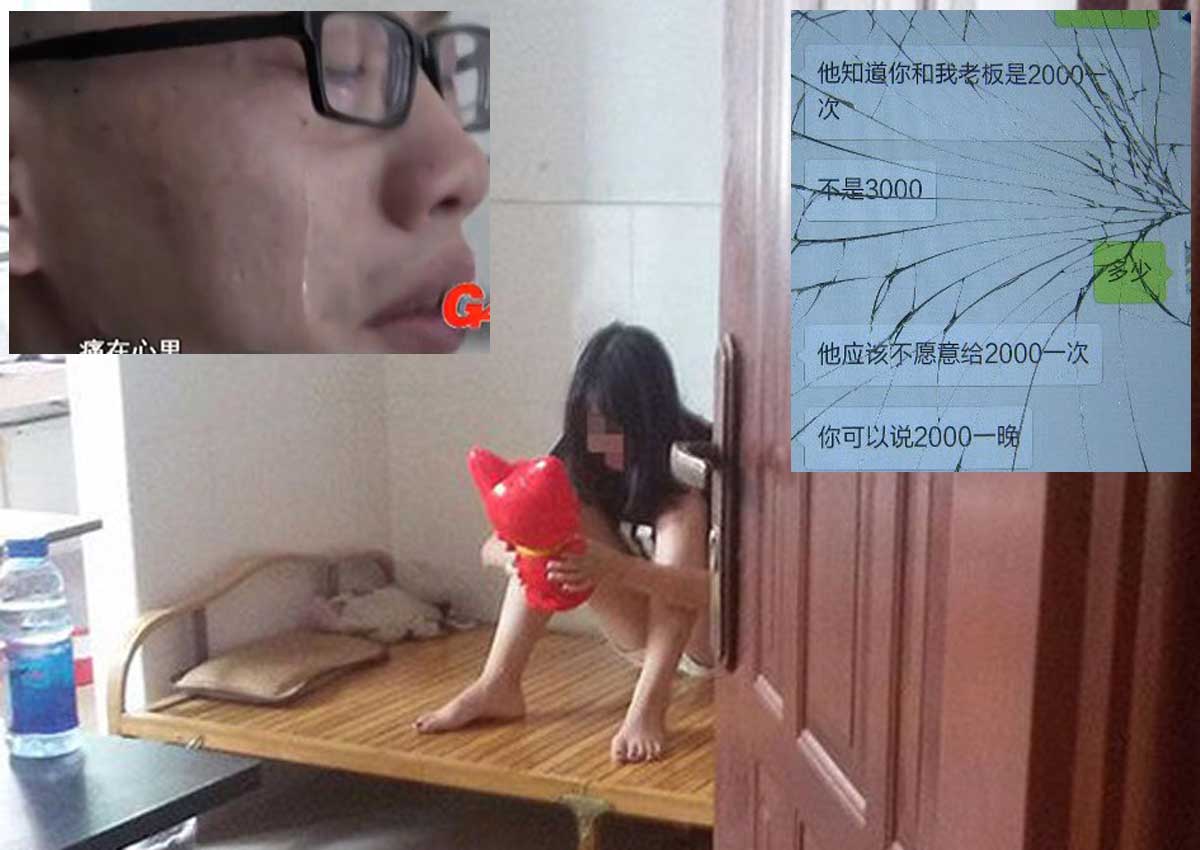 Imagine the shock a father in Shenzhen had when he found out that his 13-year-old daughter had been working as a prostitute.
According to online reports, the girl's father started to get suspicious in April, when he noticed that his daughter's behaviour had changed and she started going home less often.
Chinese news portal NetEase reported that the girl, identified by the name Xiaoqing, had disappeared after school on April 2. She did not answer any calls on her phone, and when she finally returned home after a few days, her only explanation was that she had been spending time with friends.
Her concerned father then decided to act and checked her mobile phone, and he was shocked to see messages between his daughter and her 18-year-old 'boss' discussing how much to charge a client.
"He knows you charged my boss 2,000 yuan (S$445), not 3,000 yuan," the 18-year-old said, before suggesting that she charge 2,000 yuan.
Xiaoqing's father immediately alerted local authorities, who managed to apprehend the female 'boss' and one man at a hotel, English-language tabloid Shanghaiist reported.
According to Shanghaiist, Xiaoqing told reporters that the job was easy, and that she could earn at least 200 yuan each time after giving her bosses a cut of the fee earned.
seanyap@sph.com.sg