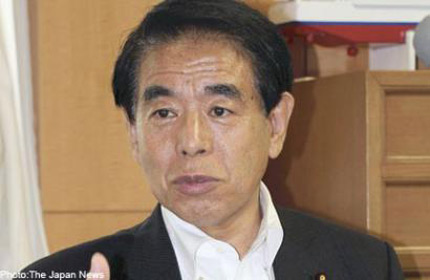 JAPAN - Prime Minister Shinzo Abe has decided to appoint Education, Culture, Sports, Science and Technology Minister Hakubun Shimomura to be minister in charge of the 2020 Olympics and Paralympics, sources said Wednesday.
The official appointment may be announced this week, they said.
Shimomura is expected to be the sole government coordinator who will oversee administrative policies to foster stronger athletes and to build a better social infrastructure.
He is also expected to serve as the government representative who will liaison with the Olympic organisation committee, to be established by the Japanese Olympic Committee. He will also work with the Tokyo metropolitan government and other local governments, organisations representing specific sports and private volunteer organisations.
Abe is also considering appointing Shimomura to head a sports agency the government is aiming to establish as the sole administrating body over sports-related matters.
Preparations under way
Setting preparations in motion for the 2020 Summer Olympics and Paralympics in Tokyo, the government has started working on athlete-fostering programs to increase medals to be won by Japanese players, along with social infrastructure projects to ensure the Games run smoothly.
After returning triumphantly from Buenos Aires, Abe held a meeting among all Cabinet ministers at the Prime Minister's Office on Tuesday to confirm the government's full backing to make the Games successful.
"The success this time is attributed to efforts made by all Japanese people united as one and, indeed, as 'Team Japan,'" Abe said at the meeting. "In order to ensure the Tokyo Games are a major success, we will provide firm support."
Abe instructed the Cabinet ministers to do their utmost to prepare for the Games.
The Education, Culture, Sports, Science and Technology Ministry has launched a preparation headquarters under Shimomura to work out athlete-fostering programs and projects to improve event facilities.
At a press conference on Tuesday, Land, Infrastructure, Transport and Tourism Minister Akihiro Ota said the ministry would establish a panel of experts in October to expand the quotas of takeoffs and landings at Narita and Haneda airports.
The current yearly quotas are 270,000 at Narita and 410,000 at Haneda, or a total of 680,000. The ministry plans to expand them to a total of 750,000 in fiscal 2014.
To drastically alleviate traffic jams in the heart of Tokyo, the ministry plans to expedite construction work to complete three loop expressways: Central Circular Route of Metropolitan Expressways, Tokyo Outer Ring Road and Ken-O Expressway.