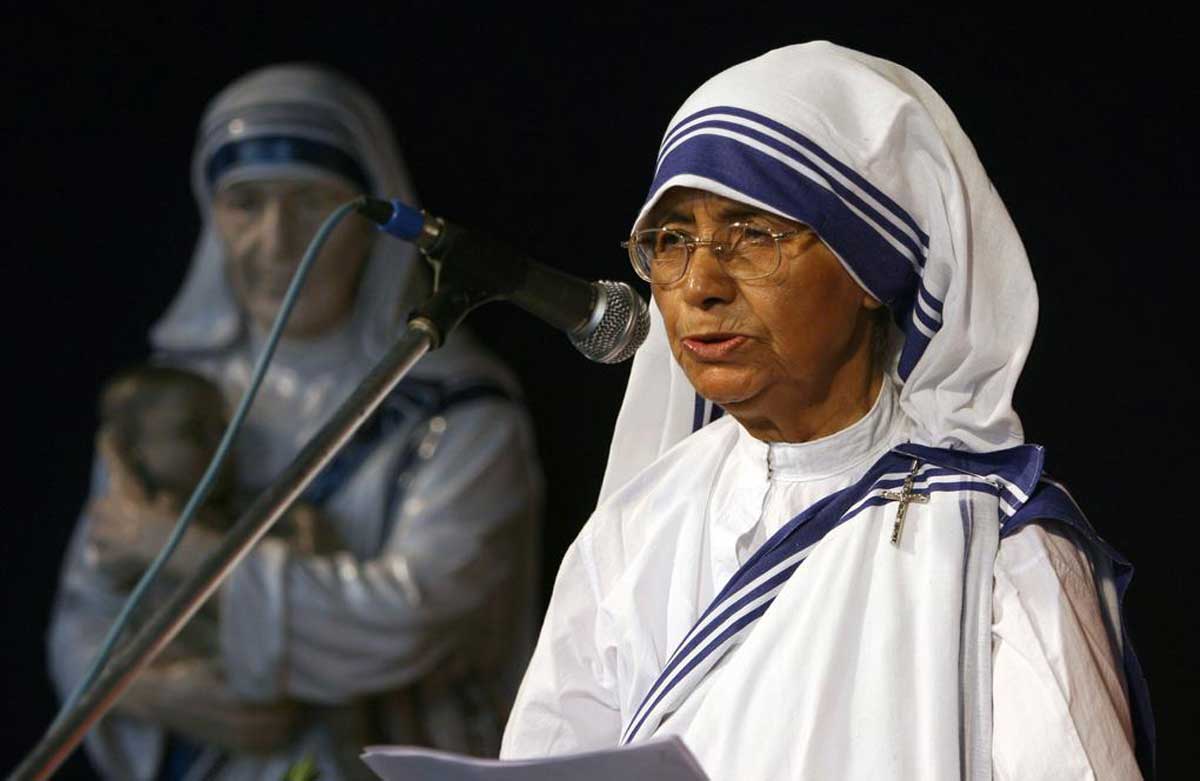 KOLKATA - Sister Nirmala Joshi, who succeeded Mother Teresa as head of her Missionaries of Charity in the eastern Indian city of Kolkata, died on Tuesday at the age of 81, church officials said.
Joshi had been suffering from a heart condition and her health had been deteriorating recently, confining her to a Missionaries of Charity home, Archbishop of Kolkata Thomas D'Souza and media reports said.
"She had been suffering from a heart disease for quite some time, but she never lost her smile and was always cheerful," D'Souza told AFP.
"She passed away peacefully, surrounded by sisters praying for her." Her body has been placed in St John's church where some 60 nuns were singing and praying on Tuesday to celebrate her life, an AFP photographer said.
"Sister Nirmala carried forward Mother Teresa's legacy of compassion, gentleness, service to the poorest of the poor and holiness of life," D'Souza said.
"Even after she ceased to be head of Missionaries of Charity, she served the people with the same zeal as she did before." Six months before Mother Teresa's death in 1997, Sister Nirmala took over as head of the order of nuns that the Nobel Peace Prize winner founded in Kolkata 65 years ago.
As head of the order for 12 years, Nirmala kept up Mother Teresa's work of helping the poor and sick in Kolkata's slums, before stepping down in 2009 because of ill health.
Prime Minister Narendra Modi led tributes to Sister Nirmala, who was born a Hindu but embraced Roman Catholicism later in life.
"Sister Nirmala's life was devoted to service, caring for the poor & underprivileged... May her soul rest in peace," he tweeted.
Hundreds are expected to turn out for her funeral which is to be held in Kolkata on Wednesday.