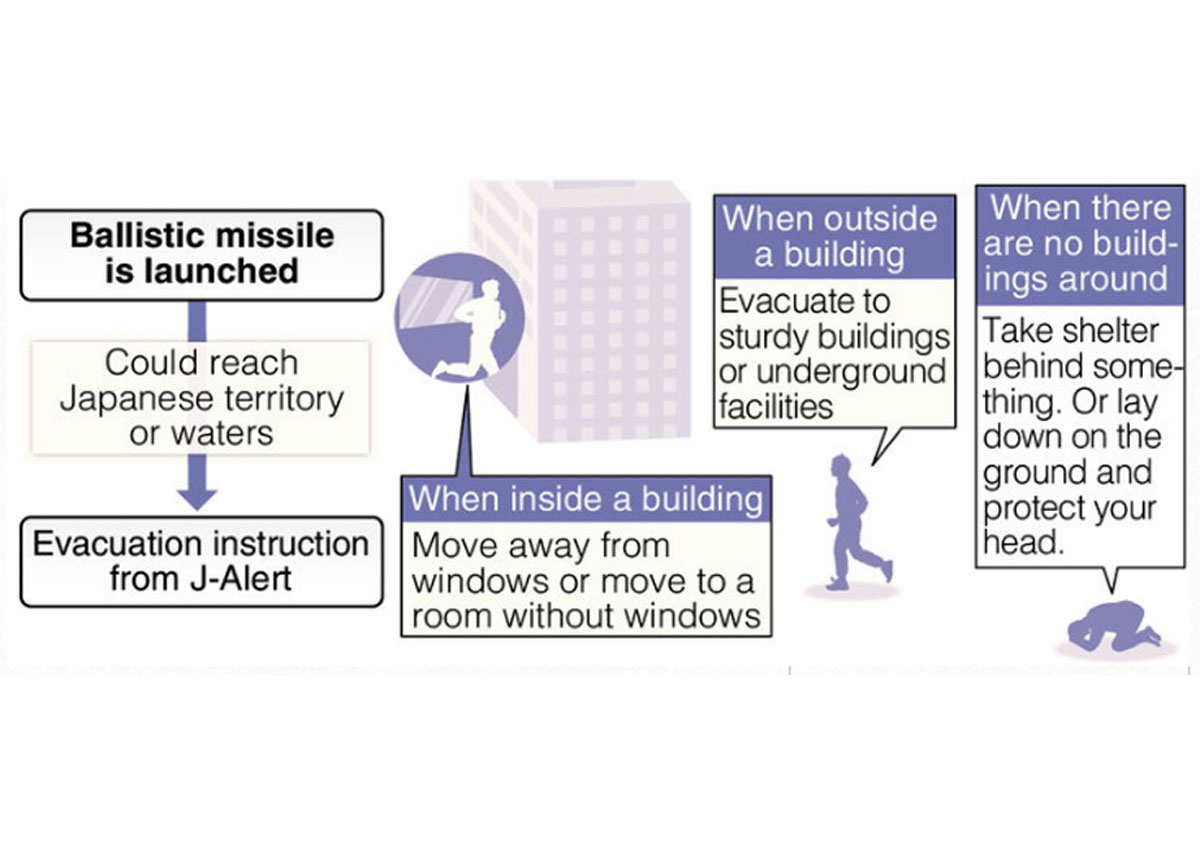 The government has set up a smartphone-friendly version of a website that provides information on how to evacuate in the case of North Korea firing a ballistic missile.
The website, called the Cabinet Secretariat Civil Protection Portal Site, was launched in 2005 and includes information such as how the J-Alert national emergency warning system works, as well as questions and answers regarding what to do in the case of a missile launch.
Its page view count used to be about 100,000 a month on average, but reportedly jumped as high as 450,858 in March, 9,368,637 in April and 2,437,206 in May, because of growing tension over the situation surrounding North Korea.
However, some smartphone users pointed out that letters on smartphone screens tend to be very small and difficult to read.
Prompted by this, the government decided to create a version specifically for smartphones.
Under the J-Alert system, when there is a risk that a ballistic missile will reach Japan's territorial land and waters, people in areas where the missile could land will be informed of possible risks through such means as wireless communication systems for disaster management and encouraged to evacuate.
The site provides instructions on how to evacuate, such as moving to a sturdy building, lying down on the ground if there is no building nearby, and keeping away from windows when indoors.