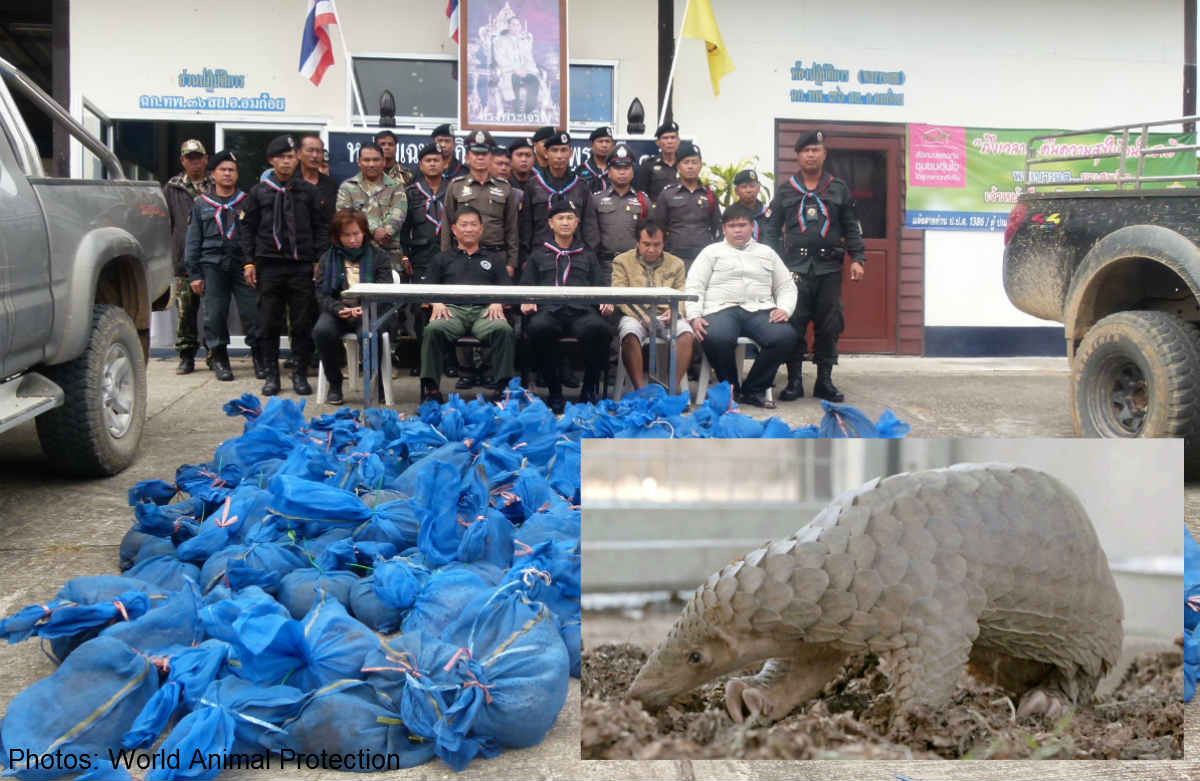 SINGAPORE - Thailand authorities have seized 150 pangolins being smuggled from Myanmar to China. The pangolins have an estimated value of 3 Million Thai Baht (S$125,352).
Pangolins are traded primarily to satisfy demand for their scales, which are believed to have strong medical benefits in traditional Chinese medicine. World Animal Protection said in a statement on Friday that no medical evidence exists to support these beliefs. Tens of thousands pangolins are cruelly poached in the wild and traded illegally, the group said.
Am Last, World Animal Protection's Thailand Country Director, said: "Pangolins belong in the wild, not in medicine. The trade in these amazing animals is a serious threat to their survival."
ljessica@sph.com.sg