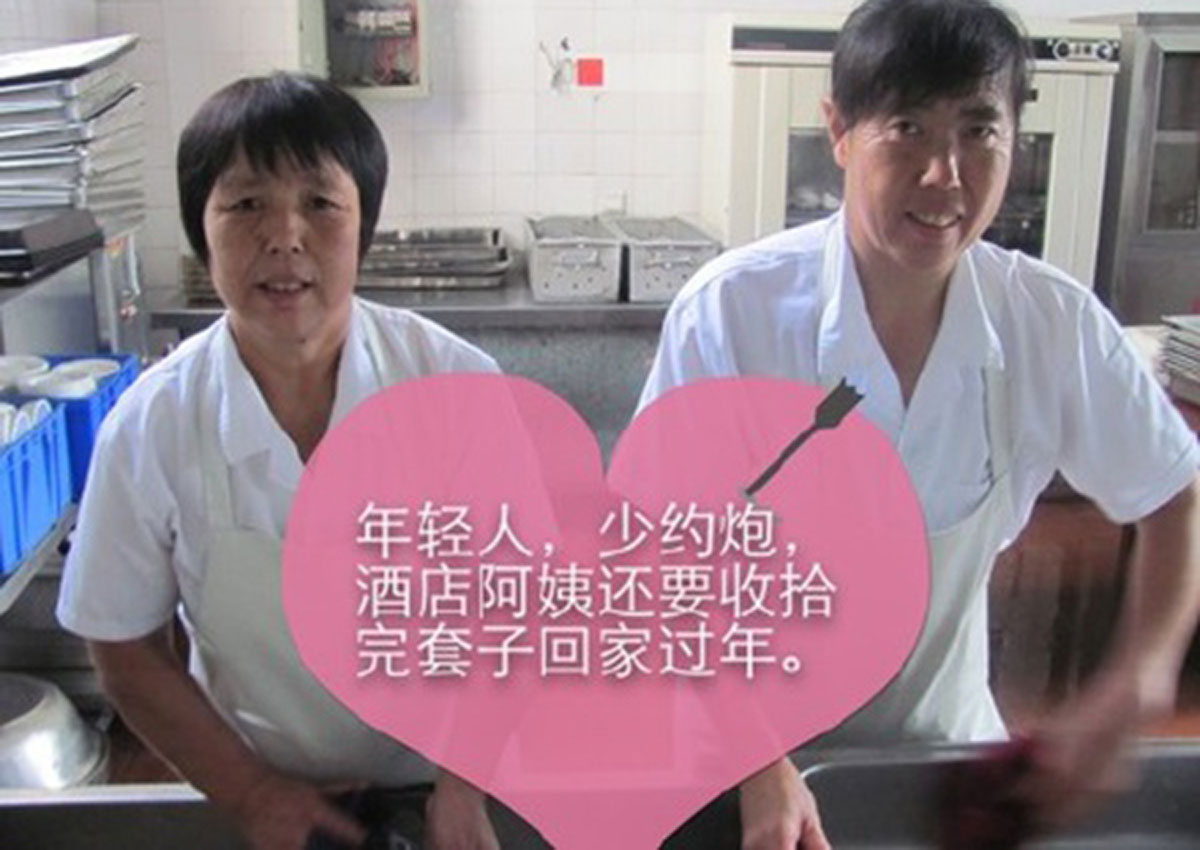 Earlier this week an image of two street cleaners went viral on Chinese social media after netizens took the photo and created a whole series of image stories to go along with it.
In the original image, two street cleaners held up a sign asking young people to buy fewer fireworks, so that they could return home earlier to celebrate the upcoming Spring Festival. The image was met with a multitude of reactions but took off once a netizen uploaded an image of a broom vendor with a similar message photoshopped onto the image.
The message on the photoshopped image asks young people to purchase and set off fire works and then buy brooms from the vendor.
Each subsequent image in this growing meme - a humorous image, video or text that is copied and spread rapidly by Internet users - asks young people to do a certain task for a subset of workers.
From fireworks vendors asking young people to purchase more fireworks so that they may have money to go home during Spring Festival to hotel clerks asking young people not to book so many hotel rooms late at night so they can go home for the Spring Festival, the meme is growing.
While some of the images are depreciating and poke fun at societal issues in China, the images have gathered quite a following. The topic has since been viewed over 1.38 million times on the Chinese Twitter-like microblogging platform Sina Weibo.
Click on the gallery to see memes collated and translated by China Daily.