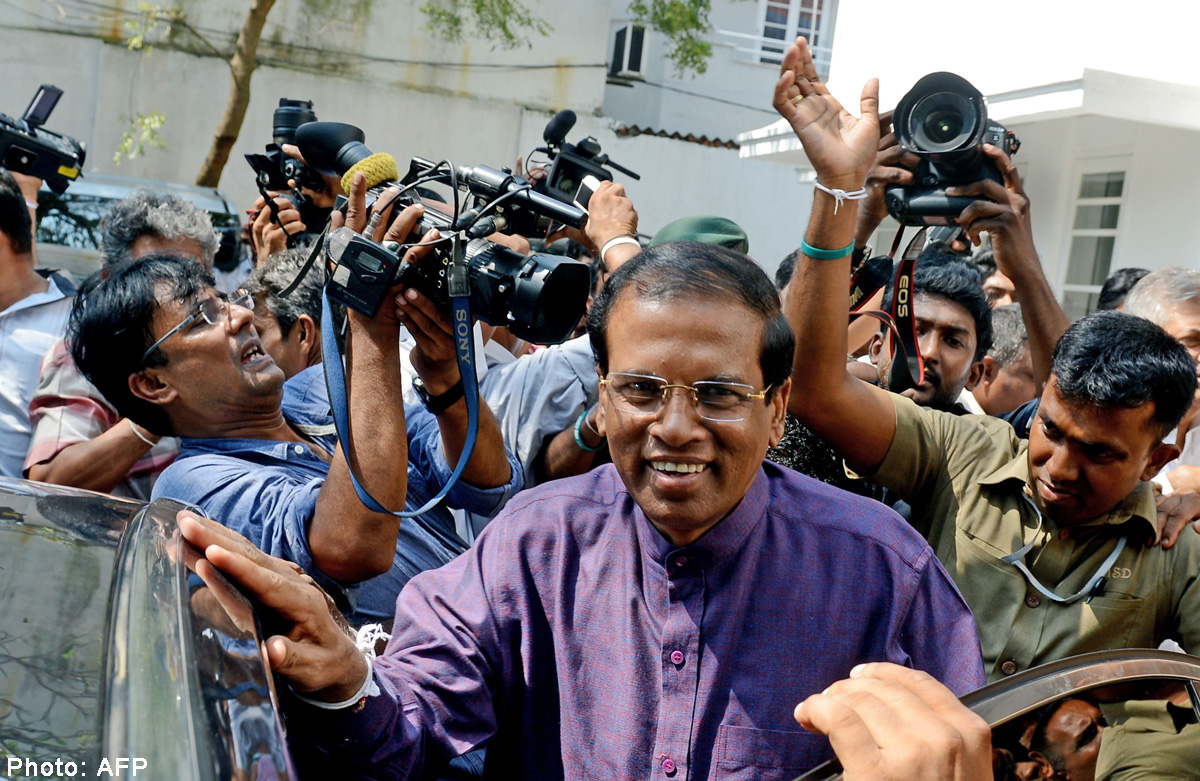 COLOMBO - Sri Lanka might exit its honeymoon phase with China under newly elected President Maithripala Sirisena, and instead pursue stronger security ties with India and Japan.
The United Nations is investigating alleged war crimes by former President Mahinda Rajapaksa's government against the Tamil minority during the civil war. Tense relations with the West had nearly isolated Sri Lanka internationally. China swooped into the vacuum with financial aid, supporting a port development in Hambantota, where Rajapaksa is from, as well as highway construction and other projects.
Sirisena had questioned the government's heavy engagement with China. The economic powerhouse is pressing ahead with plans for Colombo Port City, a large-scale reclamation project. But the opposition coalition, which backed Sirisena in the presidential race, promised to re-evaluate the project in its platform.
Beijing continues to pursue the "string of pearls" strategy, developing ports all around the Indian Ocean to build up its presence there. New Delhi has reacted by contributing to a Sri Lankan rail project, among other measures, launching a regional arms race in foreign aid. India also has a large Tamil population in its south and remains vigilant about the situation in Sri Lanka. Some say it could ramp up aid to the new government.
Japan has also kept up its stream of official development assistance, even after China overtook it as Sri Lanka's top donor in 2009. Prime Minister Shinzo Abe became the first Japanese leader to visit the country in 24 years this past September.
Read the full article here