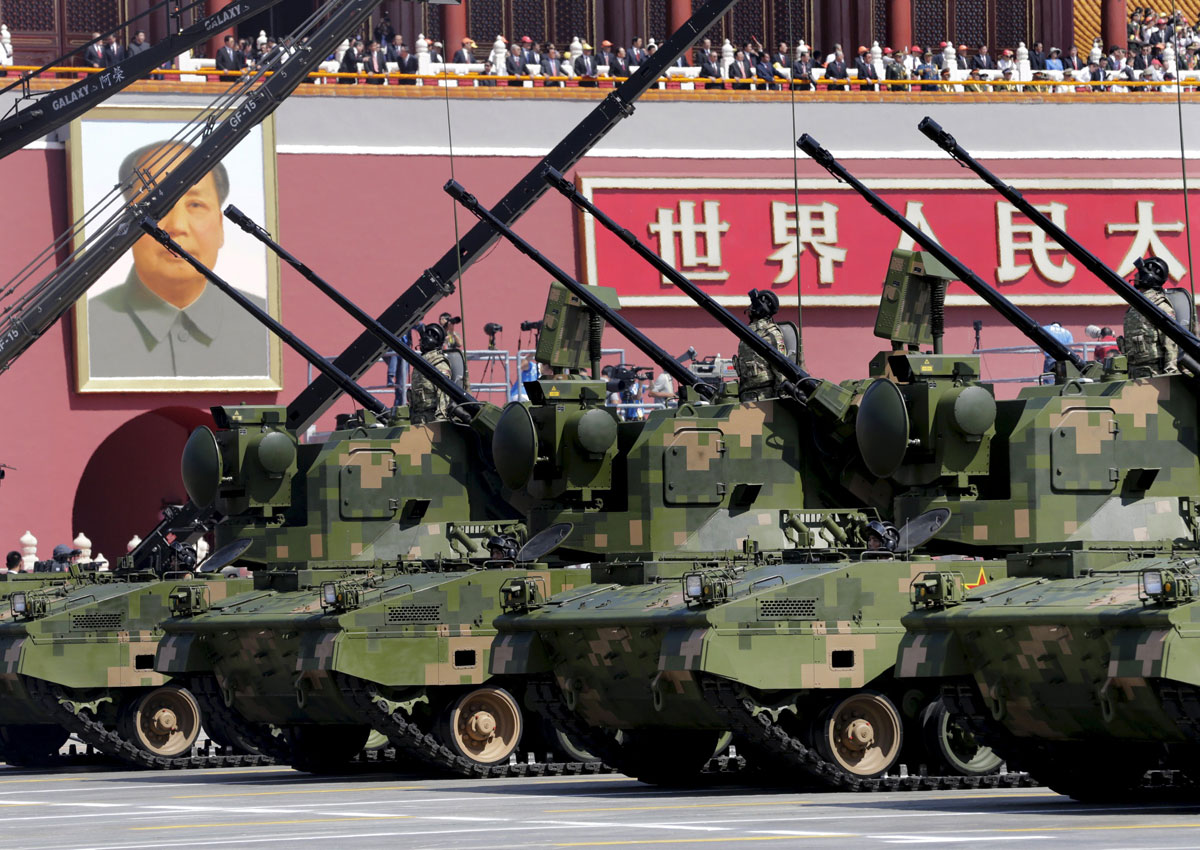 Many of these vehicles had never appeared in public and a notable theme - one that to many eyes came as a big surprise - was the Army's use of dramatic 'digital' camouflage patterns. The Chinese pageant featured columns of military vehicles covered in pixelated squares, some in shades of green and khaki, others in outlandish schemes of blue, white and black.
The pattern, which resembles the blocky graphics from the computer game Minecraft, is a stark contrast to traditional variegated "organic" camo designs that militaries have employed since the 19th Century - schemes that use blotches of complementary colours to mimic foliage and other natural features.
The boldly pixelated camo, which despite some initial reluctance has seen increasing use by military forces around the world, seems counterintuitive; nothing in nature is so rigidly shaped. But it does work, and its vastly improved performance even came as a surprise to the man - a US Army officer - credited with developing it 40 years ago.
"Well when I looked at the data I think my observation was something on the order of 'holy crap'," recalled now-retired Lieutenant Colonel Timothy R O'Neill, PhD, when we asked him about early tests of the camo.
Read the full article here.