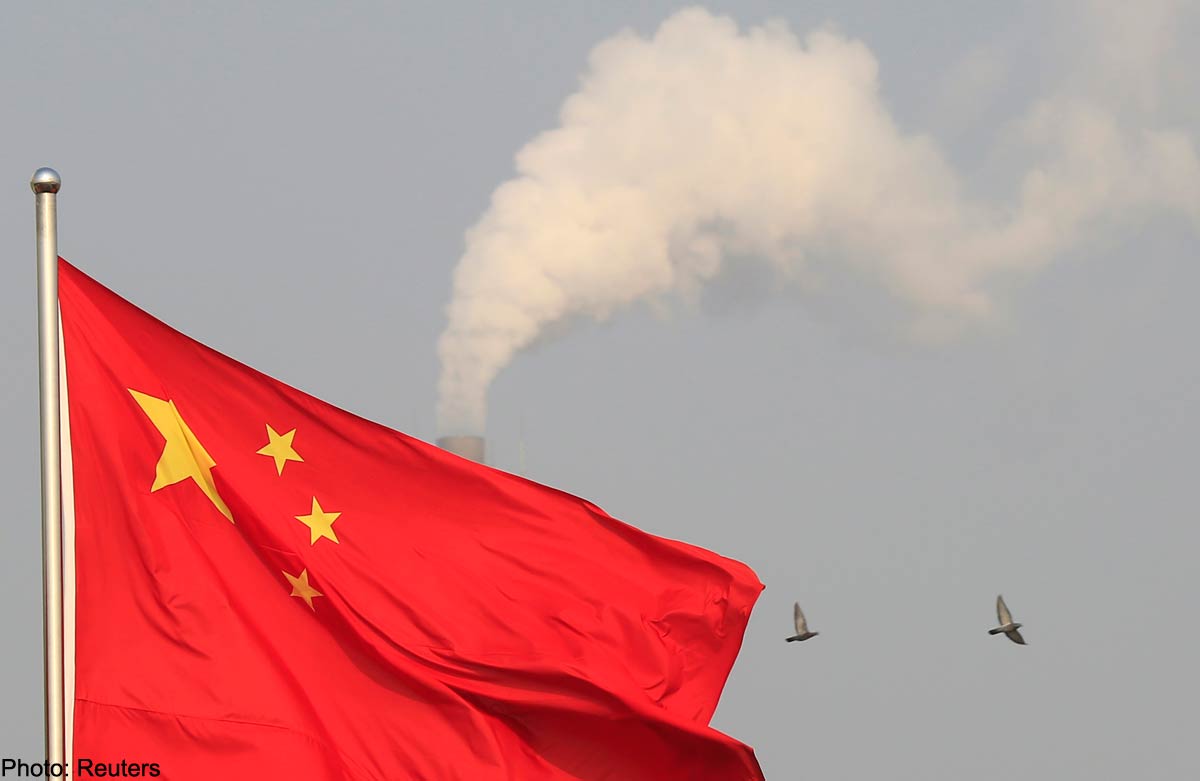 Cities crack down on the number of cars on roads, junk substandard vehicles.
On Dec 29, authorities in Shenzhen announced imminent restrictions on vehicle purchases, sparking a rush among residents to buy cars just hours before the cap took effect.
With the move, the southern metropolis in Guangdong province joined other major cities that took tough measures last year to limit vehicle emissions amid a national campaign to reduce air pollution.
Environmental specialists and observers say China's strict controls on industrial polluters and other emitters have recorded impressive achievements in its green drive, but there is a long way to go before pollution reduction targets can be met.
Shenzhen's new restrictions cut its annual vehicle quota to 100,000 units. By September, there were more than 3 million vehicles in the city.
Over the past decade, cities including Beijing, Shanghai and Guangzhou have applied similar policies to rein in the rapid increase in the number of vehicles on their roads.
The National Development and Reform Commission, the country's top economic planner, has released plans to pro-mote the use of new energy vehicles and phase out models with high emissions in key are-as such as the Beijing-Tianjin-Hebei zone this year, and to expand the measures nation-wide by 2017.
More than 6.11 million vehicles across the country that do not meet green emission standards had been taken off the roads by the end of November, surpassing the year's goal of 6 million, the Ministry of Environmental Protection said.
These efforts to reduce vehicle emissions took centre stage in 2014, when vehicles were highlighted as a major source of the pollutant PM2.5-air-borne particles smaller than 2.5 microns in diameter that can penetrate the lungs to seriously harm health-in cities such as Beijing, where 31.1 per cent of airborne pollutants come from vehicle exhaust.
The capital is also considering making the odd-even license plate traffic restriction, which was implemented during the Asia-Pacific Economic Cooperation meetings, a permanent restriction.
During the event, from Nov 3 to 12, air quality was mostly maintained at healthy levels in Beijing.
The average concentration of PM2.5 during the period was reduced by 61.6 per cent because of measures that included the suspension of work at construction sites and polluting companies in the Beijing-Hebei-Tianjin region.
"The measures to rein in vehicle exhaust made up 39.5 per cent of the reduction of PM2.5 emissions and proved that our controls were effective," said Fang Li, deputy director of the Beijing Municipal Environmental Protection Bureau.
Regional cooperation among Beijing and surrounding areas was a major reason the green objectives were met, he said.
Measures to control air pollution should be part of the improved mode of economic development, and the government should upgrade the economy with environmental protection in mind, said Minister of Environmental Protection Zhou Shengxian.
China lowered its annual GDP growth forecast to 7.5 per cent at the beginning of 2014, and priority was given to upgrading the economy in line with high-quality growth and clear goals to reduce pollution.
Last year, many cities adopted plans to restructure and control the growth of polluting companies.
Beijing closed 392 polluting companies in 2014 and plans to close 300 more polluters this year. The government also plans to promote advanced technologies for companies to cap emissions and upgrade their products and services.
Hebei, where heavy industries are a major contributor to economic growth, has required core yet polluting industries such as the iron, steel and cement sectors to slow down by closing some plants and setting emissions caps.
With such deep cuts to industrial production, the central government has allocated funds-as much as 10 billion yuan ($1.6 billion) last year to encourage more initiatives from local governments to optimize their economy for "green GDP".
However, experts have expressed concern over the country's capability to meet its target for improving air pollution.
The current measures might not help the Beijing-Hebei-Tianjin region lower their concentration of PM2.5 as planned, according to a report released in September by Tsinghua University and the Clean Air Alliance of China.
"More stringent measures should be implemented, and the joint efforts in the region can be strengthened to promote the reduction of emissions," said He Kebin, a professor of environmental science at Tsinghua University.
Revision gives teeth to antipollution law
As part of the country's efforts to curb air pollution, a series of laws and regulations was rolled out last year to help provide a legal foundation for the cleanup campaign.
The Environmental Protection Law, which took effect on Jan 1, has increased the responsibility of local governments in dealing with environmental problems and given them unprecedented power.
The revised law, approved by the National People's Congress on April 24, is the first revision in 25 years. It is based on 10 years of research and study, and it involved four draft versions over a period of nearly two years.
It stipulates details on the supervisory duties of local government bodies, especially environmental protection departments. These include conducting on-site checks of polluting enterprises and closing down and seizing facilities that cause severe pollution.
Polluters are also liable to pay unlimited daily fines for violations, making the revised law stricter than previous versions.
"It will increase the penalties for pollution greatly, which will deter some companies," said Wang Canfa, a professor of environmental law at China University of Political Science and Law who participated in forming the draft.
He cited the example of Chongqing, which has meted out similar fines on polluters since 2007. Before harsh fines were implemented, only 4.8 per cent of polluting companies exposed would rectify their environmentally harmful activities, since they earned more by continuing such practices.
But 95.5 per cent of such companies took action to stop their polluting practices before authorities began implementing the new daily fines.
The Ministry of Environmental Protection has listed 54 regulations to implement the revised law. Five regulations covering the release of information and daily fines for pollution were released last year, said Zhai Qing, deputy minister.
In December, the nation's top legislature also reviewed the first amendment to the Law on Air Pollution Prevention and Control since 2000.
The new draft has details on dealing with various pollution sources, including the required use of advanced equipment and technology in production, instructions on how to monitor vehicle exhaust, and bans on importing coal that emits unacceptable levels of pollution.
The draft will also impose emission caps on the whole country. The current antipollution law has caps in only 11.4 per cent of the nation.
The efforts in drafting laws and guidance to curb air pollution go beyond the cooperation between the ministry and the top legislature to involve more groups.
The ministry and the Supreme People's Court have worked to develop judicial guidance for public welfare lawsuits, said Zhai, adding that without supplementary laws and documents, the revised law would be toothless.
The court will release other legally binding guidelines this year to support the implementation of the revised law.
The State Council also released a circular in November to launch a yearlong comprehensive inspection, requiring governments at all levels to complete thorough checks on enterprises that discharge pollutants by 2016.
The circular will also focus on the implementation of environmental law and regulations, with zero tolerance for any violations and harsher punishment for officials who fail to protect the environment.
"Several other laws including pollution prevention in the air, water and soil are on the agenda. All are aimed at protecting the environment," said Minister of Environmental Protection Zhou Shengxian.
Companies look ahead to cleaner business
In 2014, I visited many power plants, cement factories and steel companies in Beijing and Hebei province, areas that suffered from severe air pollution, accompanying environmental protection authorities as they made their inspections.
When heavy smog shrouded many cities, especially in the Beijing-Tianjin-Hebei area, it was a call for me to prepare to cover stories about the pollution's influence on residents' lives, the technology used to minimise pollutants and what companies and governments were doing to resolve the issue.
Local governments worked hard to curb air pollution as the central government subsidized efforts to reduce harmful emissions and the nation's top legislature passed a law to grant more power to environmental authorities. There have even been volunteers in every village in Hebei province to monitor air quality since the second half of the year.
Joining the authorities as they made their inspections of companies in sectors that are known for being heavy polluters gave me access to other stories.
In many such companies that meet the national standards for emissions, the workshops are not dusty and dirty as many people imagine, but have a clean working interior similar to a college campus, said Yu Genmao, manager of Shijiazhuang Iron & Steel.
The company has adopted advanced technologies and installed equipment to reduce emissions of sulfur dioxide and nitrogen oxide at its plant in the downtown area of Shijiazhuang, the capital city of Hebei.
It also started in October to relocate to a neighbouring county, as the province bans steel plants in the city.
In addition, 17 cement plants in Shijiazhuang were demolished in February 2014 as part of moves to dismantle 15 million metric tons of cement production capacity in the province by 2017.
Wang Jiangtao, marketing manager at Yuancheng Construction Material, one of the 17 facilities that were demolished, said he was sad to see the plant destroyed by explosions as it had introduced new equipment in 2011 and the investment had not yet been recouped.
I listened to the stories of Wang and others in the industry as they spoke of losing their plants while expressing hope for a better future.
"We know that cement plants are bad for air quality and support the demolitions, and besides, we now have better opportunities," he said.
There is always a window open when the door is shut, Wang said.